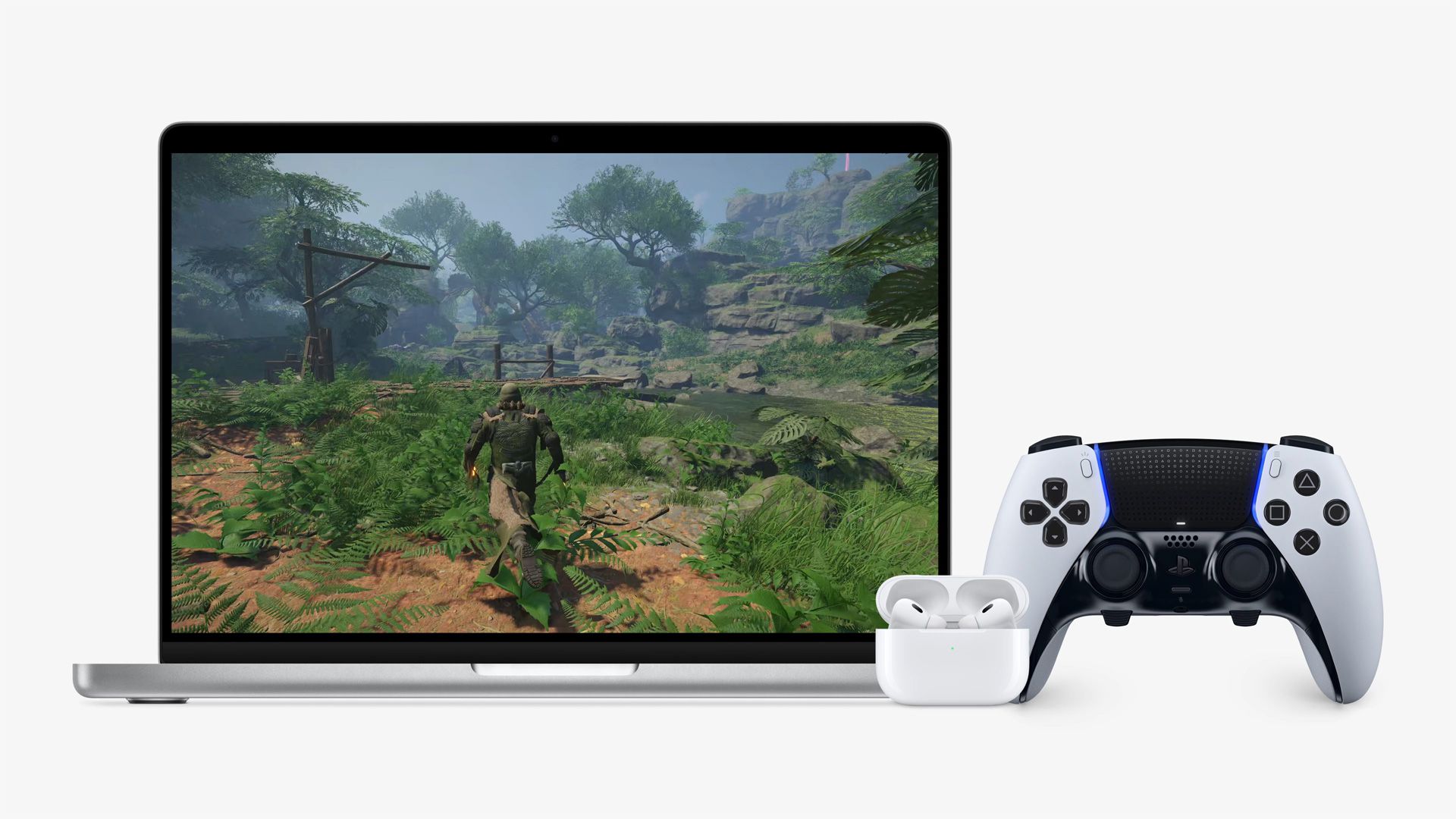 Apple announced yesterday that it will be holding an online event on Monday, October 30 starting at 5pm PT, and there are several reasons to believe that gaming on the Mac will be one of the main topics focused on the event.

Below, we've recapped Apple's latest gaming efforts on the Mac and other evidence heading into next week's event.
Hardware-accelerated ray tracing
Apple's silicon chips often have similarities in architecture. Like the A17 Pro chip in the iPhone 15 Pro, Apple's upcoming M3 series of chips for Macs will likely feature hardware-accelerated ray tracing to significantly improve graphics rendering compared to software-based ray tracing. The M3 series chipsets are also expected to be manufactured using TSMC's 3nm process for faster performance and improved power efficiency compared to the M2 series chipsets. These developments pave the way for more AAA games to be released on Mac.
Apple hints at more AAA games on Mac
Apple hinted at releasing more AAA games on Mac in a recent interview with gaming publications IGN. When asked if the new games Apple announced for the iPhone 15 Pro last month would eventually be compatible with Apple's Macs, Apple Vice President Tim Millet said, "Developers will work with us to do that." These games include the Resident Evil 4 remake, Death Stranding Director's Cut, and Assassin's Creed Mirage.
Capcom and Sony tips
Japanese game developer Capcom recently announced that Resident Evil Village will be available on iPhone 15 Pro and iPad models with the M1 chip and later starting October 30, the same day as next week's Apple event.
The release date coinciding with the event is likely just a coincidence, but it could indicate additional Mac-related gaming news will be coming from Apple, Capcom, and possibly other game developers. One source told us that Apple will be holding its online event at the unusual time of 5pm PT because it will fall during business hours in Japan, and claimed that the event will include a major tie-in with a Japanese game developer, but we have not independently confirmed the accuracy of this information.
While the App Store says the Resident Evil 4 remake is scheduled to launch on Macs with the M1 chip and later on December 31, that date is a placeholder, and it's possible the release will be delayed after Apple's event. The game was already released for Windows PC, PS4/PS5, and Xbox Series
As for Sony, it plans to launch cloud streaming of PS5 games in North America On October 30th. Could there be a connection with Apple?
Game type
macOS Sonoma features a new Game Mode that temporarily prioritizes CPU and GPU performance for gaming. Game Mode also reduces audio latency for AirPods, and reduces input latency with popular third-party game controllers by doubling the Bluetooth sampling rate.
Game Transfer Kit
At WWDC 2023 in June, Apple released a new toolset that makes it easier for game developers to port Windows games to Macs. The toolkit provides an emulation environment that allows developers to run an existing, unmodified Windows game on a Mac and quickly evaluate how well the game runs on macOS before writing any code.
"Certified food guru. Internet maven. Bacon junkie. Tv enthusiast. Avid writer. Gamer. Beeraholic."