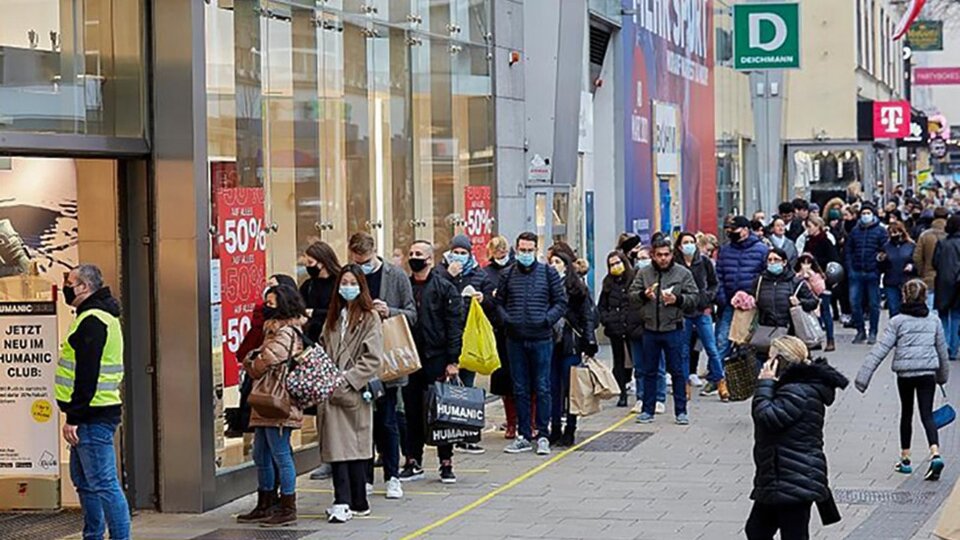 The Austrian government informed its people The country is at risk of large-scale blackout According to experts, this could happen in the next five years Advised to store food, water, candles, batteries and fuel Given the opportunity to have no basic services for a while.
"The question is not whether there will be a major resistance, but when", Said the Minister of Defense, Claudia Tanner, Which led to a campaign that included a strong presence in the media, and about 6,000 posters on public roads. Says Tanner This is "underestimated but real risk".
The military has reported that darkness is the second biggest threat facing the country after the epidemic in terms of security.. What causes a massive power outage? Experts accuse the system of being both a cyber attack and a terrorist attack and subject to high load or peak demand. This can lead to a blackout, which is "a large-scale power outage for several days or several weeks," says the security portfolio. "All the power grids in the European countries are connected to each other on the European power grid, so if there is a blackout, the lights will be turned off all over Europe.", Technicians pointed out.
Darkness
The text over 370 pages states that "among the technical risks, darkness, a high-regional and long-term darkness, occupies a prominent place." "According to experts, the probability of this happening in the next five years is now very high.", Warning. The Ministry of Defense agrees that "a blackout is very dangerous and it is necessary to prepare people for that event." "We urgently recommend storing essential food, drink and medicine at home for at least 10 days. Well stocked pantry is definitely not harmful in daily life and it is essential in case of emergency.
Officials have put together tips and advice on how to prepare for a multi-day blackout, With concise information on mobile power generators, generator parts, water and food supply, how to cook without electricity and how to communicate without electricity, In addition to basic knowledge of first aid, prevention and medicine and civil defense in the event of a blackout ".
"What to do if everything stops" is the motto of the posters, which warns that traffic lights, computers, ATMs, phones, internet and other services will stop working if there is a power outage. The blackout that hit Quebec in 1989 is a case in point. Over time, floods in Germany last July left thousands of people without electricity for days.
Austria already plans to be self-sufficient in at least 100 military bases in terms of energy, food, water and fuel from 2025. As explained, these camps will operate in support of firefighters and doctors in the event of an emergency due to a power outage. The Austrian army has spent the past year and a half, during epidemics, with rehearsal maneuvers.
"A blackout is a threat that has a huge impact on society. It is also important that all emergency services, such as police, ambulances or firefighters, continue to operate. In the event of a power outage, the Armed Forces' main task is to supply and support other emergency services, "he said. The Lieutenant Colonel Pierre Gugalweiss.
"Introvert. Thinker. Problem solver. Evil beer specialist. Prone to fits of apathy. Social media expert. Award-winning food fanatic."