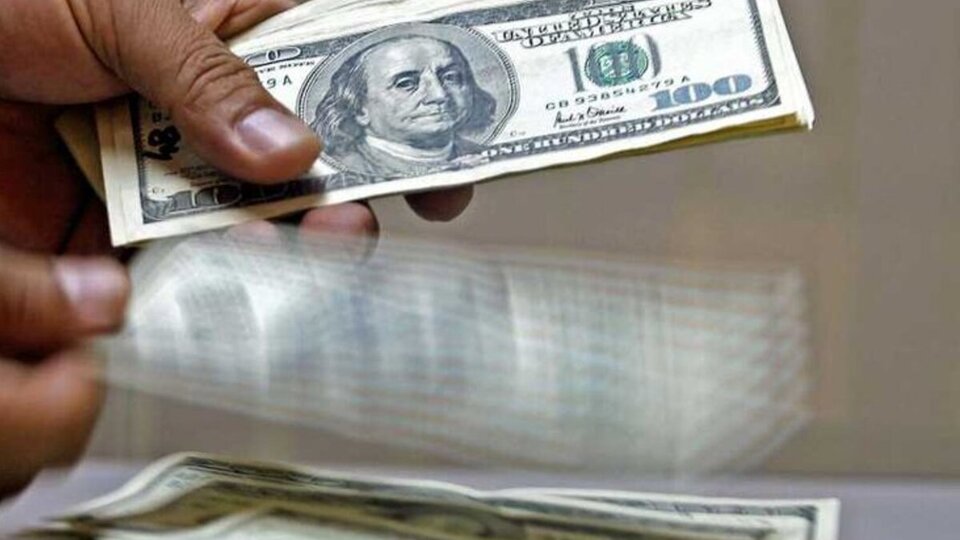 Markets opened and dollar trading began
He The dollar is blue trades in $389 to sell and $385 to buy. At Banco Nacion, The official dollar Follow along $212.50 sales and $204.50 to purchase.
Rubinstein: "FGS or retirees are not affected"
The Secretary for Economic Policy, Gabriel Rubinstein, promised this Sunday that the expansion of debt swaps and other topics for monetary policy would "allow us to avoid a disruptive increase in the fiscal dollar" and that it would not harm the economy. Stability Guarantee Fund (FGS) for Ansus or retirees. Buenos Aires Governor Axel Kisiloff supported the move.
Read the full note
Europe's stock markets are running with a positive sign
Major European stock markets ran higher, according to data from Bloomberg agency.
United Kingdom…….FTSE…………+1%
France………… CAC………..+1.21%
Germany………..Tax…………+1.44%
Spain………… IBEX……….+1.21%
Italy……………….IMF………….+1.50%
Oil stations in New York and London were profitable
A barrel of crude oil is trading higher today in the international markets of New York and London.
West Texas Intermediate (WTI) crude, trading on the New York Futures Market (NYMEX), rose 1.30% this morning to trade at US$70.16 a barrel in contracts for delivery in May.
Similarly, Brent crude from the North Sea, traded on the London Electronic Market (ICE), rose 1.25% and settled at US$75.93 a barrel for May contracts, according to Bloomberg.
Meanwhile, the Organization of the Petroleum Exporting Countries (OPEC) saw its crude oil basket close at US$74.60 a barrel on Friday, down from US$75.88 the previous day, down 1 .69%.
Equity markets in the Asia-Pacific region ended with ups and downs
Major stock markets in the Asia-Pacific region ended with mixed results, according to data from Bloomberg agency.
Japan…………Nikkei…………….+0.33%
China…………Shanghai……….-0.44%
China………..Shenzhen……….+0.12%
Hong Kong…..Hong Seng………-1.75%
Korea…………Kospi…………….-0.24%
Taiwan………..Taiex…………….. -0.53%
Cryptocurrencies are recovering
In March, the price of bitcoin rose 22 percent, and is up 70 percent so far this year. Cryptocurrencies have rallied in recent weeks, moving in the opposite direction to the volatility and uncertainty created by the banking crisis in the US and Europe. In part, many speculated that the Federal Reserve should halt or reverse the increase in interest rates and return to expansive monetary policy to address the liquidity problems of banking institutions.
Read the full note
Kristalina Georgieva: "The risks have increased"
International Monetary Fund (IMF) Managing Director Kristalina Georgieva today warned that "risks to financial stability have increased" in China and called for continued vigilance "even as stock markets in advanced economies have eased tensions".
Read the full note
"Introvert. Thinker. Problem solver. Evil beer specialist. Prone to fits of apathy. Social media expert. Award-winning food fanatic."