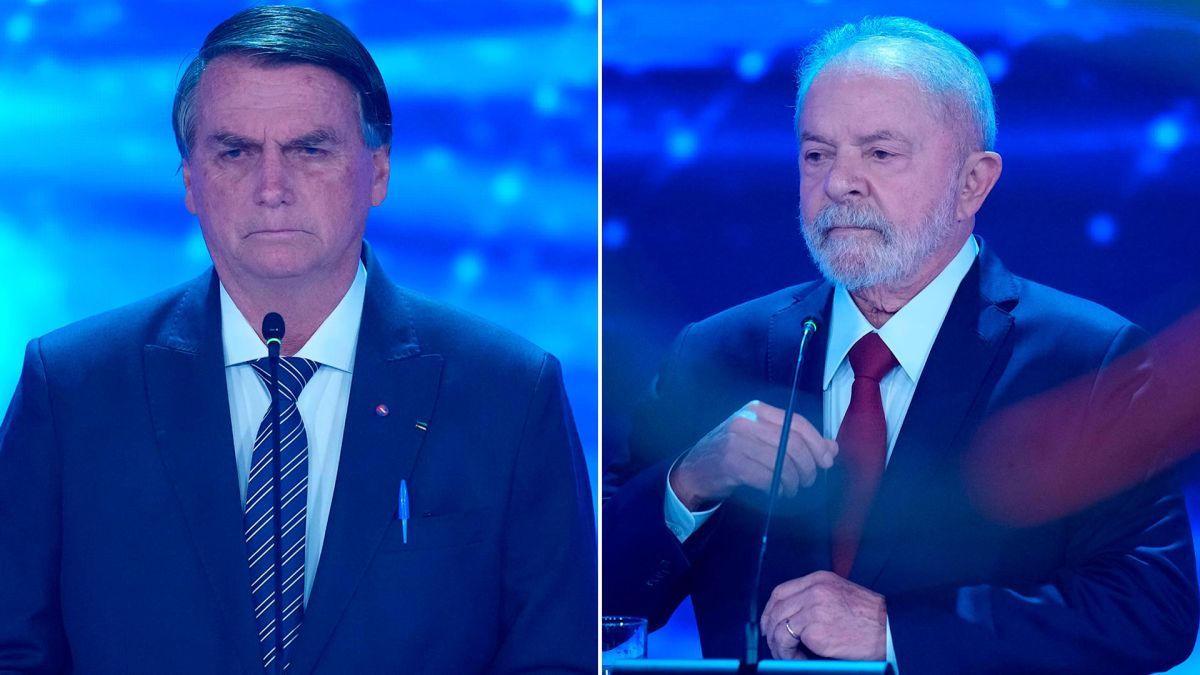 Lula assumed that citizens would send Bolsonaro "home" on Sunday night and defended his two administrations' achievements on social matters, and President Planaldo emphasized corruption cases and warned that the former trade unionist could be a candidate to gain "a little friend" in the Federal Supreme Court (STF). After three court convictions.
Bolsonaro He opened his speeches harshly: within two minutes He called Lula a "liar", a "traitor to the country" and a "former prisoner".
He repeatedly said that no corruption was recorded in his administration and that he had to be called to order almost permanently because he interrupted the speech of other candidates to shout from his chair.
The President observed that funds were channeled through contractors of the state oil company Petrobras, and accused Lula's sons of "stealing millions from the company" by linking the leader of the Workers' Party (PT) to alleged gangs.
Bolsonaro responded to Lula's references to the work of a congressional inquiry committee that had warned of irregularities in the government's plan to deal with the pandemic: "What is this CPI, a travesty? What are you here to defend?"
"Are you talking to me about gangs? You have to look in the mirror at what's happening in your government, and when you approach the microphone, you have to behave like a president. Respect who you see and don't lie," Lula told him. In one copy.
The PT candidate called the president's accusations against him "insane" and vowed to end the secrecy of the Bolsonaro-imposed administration.
"People will send you home on October 2," Lula said.
In these elections, "the future of the nation" is at stake and should not be allowed to return to power under Lula's regime (2003-2010), where "children were taught to initiate sex", Bolsonaro said.
For its part, Lula asked the president to "stop lying," and why he had decreed "one hundred years of secrecy" on documents related to corruption cases allegedly involving Bolsonaro's relatives.
Earlier, Lula had highlighted his efforts as the country's president as "moments of great achievement, of great content" for the most neglected sectors, and among those achievements he cited a 76% wage increase.
He denied that he had allowed malfeasance in his presidency, saying instead that "thanks to what he did to fight corruption, cases were found and people were punished."
Lula is the favorite in the polls
Lula came into the debate with a calmness given him by the latest Datafolha poll, which put him 14 points ahead of Bolsonaro, putting him on the brink of victory in the first round.
Today neither one nor the other has activities, and they dedicate themselves only to the preparation of the TV presence, which they share with six other Planaldo candidates: Ciro Gomez (PDT), Felipe D'Vila (NOVO), Simone Tebet (MDB), Soraya Thronicke (Brazilian Union ) and Kelmon Da Silva Souza (PTB).
The second Lula-Bolsonaro face-to-face debate, after their August 28 debate, was moderated by William Bonner and began just after the hugely successful soap opera "Bandanal."
Lula had to fend off some grudges against him from PDT candidate Ciro Gómez, with whom he must contend at least part of the electorate, who told him he had left his government because of "moral differences".
"Introvert. Thinker. Problem solver. Evil beer specialist. Prone to fits of apathy. Social media expert. Award-winning food fanatic."