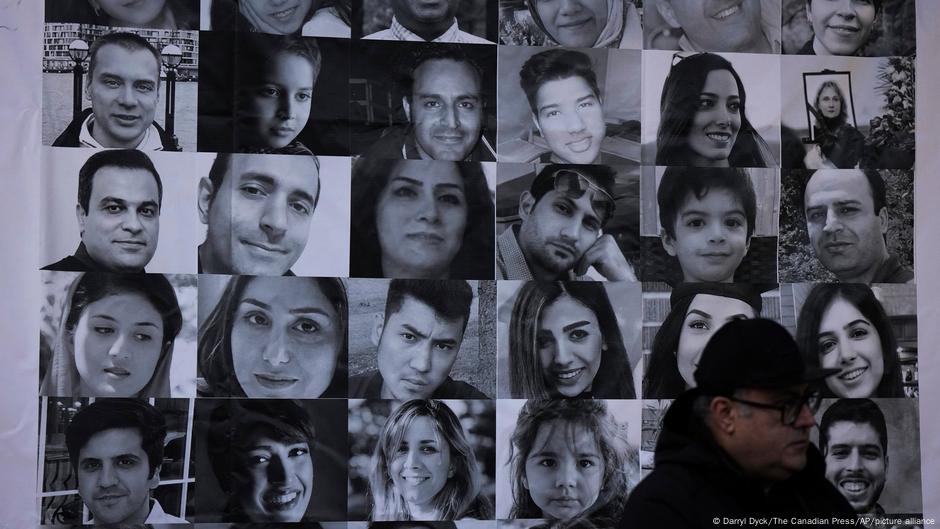 WASHINGTON (Reuters) – Canada, Sweden, Ukraine and Britain have filed a case against Iran with the International Court of Justice over the downing of a Ukrainian airliner that killed all 176 people on board, the court said on Wednesday.
Flight PS752 was en route from Tehran to Kiev on January 8, 2020 when it was shot down shortly after takeoff. Among the dead were citizens and residents of Canada, Sweden, Ukraine and the United Kingdom, as well as Afghanistan and Iran. Their ages ranged from 1 year to 74 years.
After three days of denials in January 2020, Iran said its paramilitary Revolutionary Guards had mistakenly shot down the Ukrainian airliner with two surface-to-air missiles. Iranian authorities blamed an air defense operator, which they said mistook the Boeing 737-800 for a US cruise missile.
What do the provinces want?
"Today's legal action reflects our unwavering commitment to achieving transparency, justice and accountability for the families of the victims," ​​the countries said in a joint statement. They said they brought the case after Iran failed to respond to the arbitration request in December.
According to the court note, the United Kingdom, Canada, Sweden and Ukraine argue that Iran "failed to take all practicable measures to prevent the commission of an illegal and premeditated crime" and "failed to conduct an impartial, transparent and fair criminal investigation and prosecution consistent with international law."
The countries asked the court to "order full compensation for all damages caused" and for Iran to pay "full compensation to the applicants for the material and moral damages suffered by the victims and their families." According to the report, Iran must also return the property of the victims and publicly acknowledge its "internationally wrongful actions".
Who was sentenced in Iran?
An Iranian court this year sentenced an air defense commander allegedly responsible for that ruling to 13 years in prison, according to the country's official Judiciary News Agency.
But countries that brought the case to the International Court of Justice described the claim as a "sham and opaque trial".
Their submission alleges that Iran withheld or destroyed evidence, blamed other countries and low-level Revolutionary Guard personnel, "threatened and harassed families of victims seeking justice" and failed to report details of the incident to the International Civil Aviation Organization.
And last week, Iran filed a case against Canada linked to the lapse, accusing the North American country of violating state immunity by allowing relatives of terror victims to seek compensation from Tehran.
dh/jcg (AP, AFP, Reuters)
"Travel specialist. Typical social media scholar. Friend of animals everywhere. Freelance zombie ninja. Twitter buff."