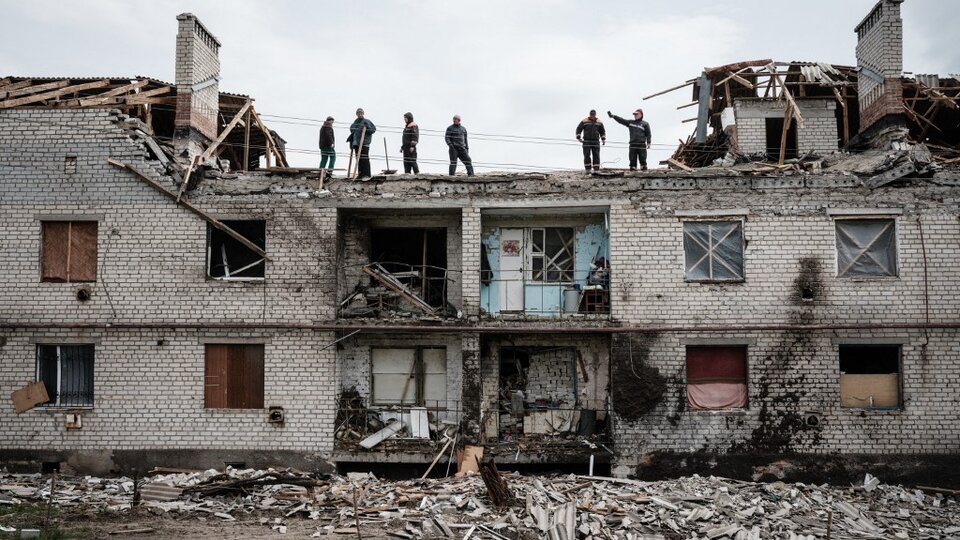 NATO is ready to integrate Finland quickly
NATO Secretary-General Jens Stoltenberg today pledged that the coalition would be ready to co-ordinate "quickly" with Finland's accession, with Nordic leaders today expressing their support for the organization's entry into the Russian context. Invasion of Ukraine.
I welcome the joint statement of (Finland) President Sauli Ninisto and Prime Minister (Sanna) Marin, who will support NATO's application without delay, "Stoltenberg told reporters in a statement.
Stoltenberg stressed that the desire to join NATO "fully respects the sovereign decision of Finland, NATO".
Russia has warned that Finland's entry into NATO could be a threat
Russia said today Finland's entry into NATO Will undoubtedly be a threat and will not make the European continent more stable or secure.
The Kremlin spokesman Dmitry Peskov told a daily press conference that "without a doubt" this is a threat, adding that "NATO's new expansion will not make our continent more stable or secure."
He explained that once Finland enters the Atlantic Alliance, Russia will examine the situation to develop the necessary measures to guarantee its security.
"NATO is moving to our side. That is why all of these will be elements of a special analysis and will expand the measures necessary to balance the situation and guarantee our security," the spokesman said.
Finland moves towards NATO
Finland is moving towards eventually entering the Atlantic Alliance by finding consensus among its officials, which Russia sees as a threat that does not contribute to security in Europe and wants NATO to support itself quickly.
Finland's President Saul Ninisto and Prime Minister Sanna Marin today backed the NATO merger and adopted a historic decision to break more than eight decades of non – alignment.
"Finland should apply for NATO membership soon. We hope that further steps will be taken in the coming days to take this decision at the national level," the two leaders said in a joint statement.
According to Ninisto and Marin, membership in NATO – which is an affiliated country but not a member – will strengthen Finland's security and, in turn, strengthen the Nordic military alliance.
Fighting in Donetsk and Luhansk
Russian troops continue to carry out offensive operations in what is known as the Eastern Ukraine Operational Zone, pro-Russian and to maintain the ground route to control Donetsk and Luhansk regions in the south and, to a lesser extent, under their control. Occupied Crimea.
On the other hand, in the north of the Kharkov region, which has been badly affected by Russian attacks in recent days and is attempting to occupy Donetsk from there, the invading forces are attacking Ukrainian troops with artillery and inflicting losses on the storage of weapons and equipment. .
"Introvert. Thinker. Problem solver. Evil beer specialist. Prone to fits of apathy. Social media expert. Award-winning food fanatic."