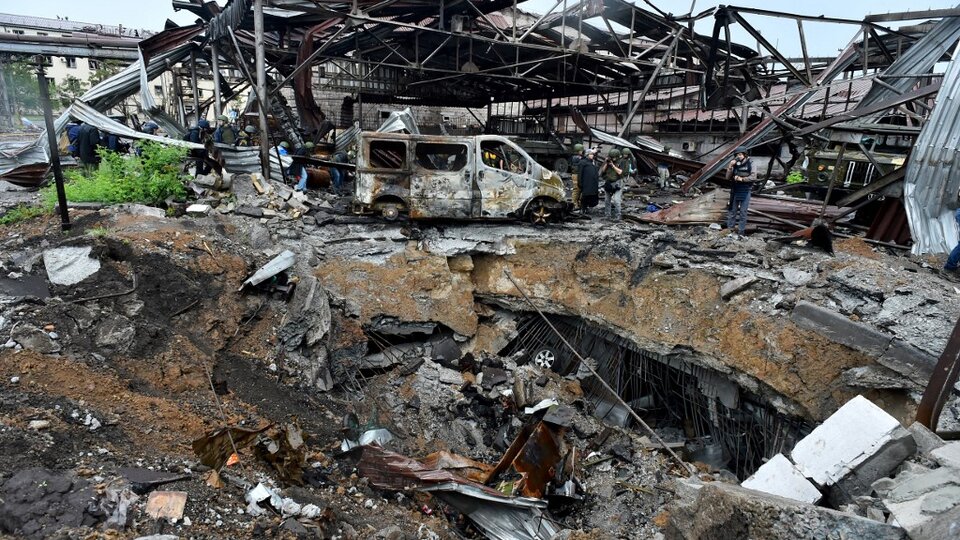 The European Union is providing another $ 600 million in emergency aid to Ukraine
The European Union (EU) on Friday provided Ukraine with an additional மில்லியன் 600 million in emergency macro-financial assistance, the second tranche of the $ 1.2 billion package approved weeks before Russia's military invasion.
This was announced by the head of the European Commission, Ursula van der Leyen, in a message on social networking site Twitter, in which he used the opportunity to remind himself that "still to come" because Brussels has proposed a further 9 9,000 million. kyiv.
"In addition to this assistance, we will work on a reconstruction platform to transform Ukraine into an independent and democratic country," he added, referring to the long-term assistance that the EU seeks to promote, along with other international partners.
Russia estimates that 1,908 Ukrainian soldiers surrendered in Azovstal.
Russia's Defense Ministry said Friday that 1,908 Ukrainian soldiers had surrendered to the Azovstel Steelwork in Mariupol, southern Ukraine.
"Nationalists blocked at the plant have begun to surrender. So far 1,908 people have laid down their arms," ​​Defense Minister Sergei Shoigu said.
Shoiku added that the siege of the steel plant by Russian forces continued during a high-level military summit broadcast on Russian television.
The Russian minister promised that "177 civilians, including 85 women and 47 children, have left the Azovstal metal plant."
Russian bombings in Donetsk and Luhansk kill 20 on the same day
Twenty civilians have been killed by Russian troops in a bombing raid on 54 population centers in the Donetsk and Luhansk regions in the past 24 hours, the Ukrainian government's United Forces team said today.
"According to operational information, about twenty civilians were killed and at least fifty wounded in the enemy firing," the organization said in a Facebook message collected by the Ukrainform Agency.
"The initial number of victims in Severodonetsk, Avdiivka, Lysychansk, Maryanka and other cities and towns may be higher," it said, adding that the information was being verified.
Russia plans to build 12 military units on the western border due to the NATO threat
Defense Minister Sergei Shoigu said today that Russia would create 12 military units on the western border by the end of this year to respond to NATO threats and to include Finland and Sweden in the Atlantic Alliance in the future.
"Our close neighbors Finland and Sweden have applied to join NATO. Therefore, tensions continue to rise in the area responsible for the western military district," Shoiku told a meeting of the Russian Defense Ministry's board of directors. Speech broadcast on public television.
"We are taking the right counter-measures. Under these conditions, we are actively improving the combat structure of the troops. By the end of this year, 12 Army units and paramilitary units will be formed in the Western Military District," he said.
"Introvert. Thinker. Problem solver. Evil beer specialist. Prone to fits of apathy. Social media expert. Award-winning food fanatic."