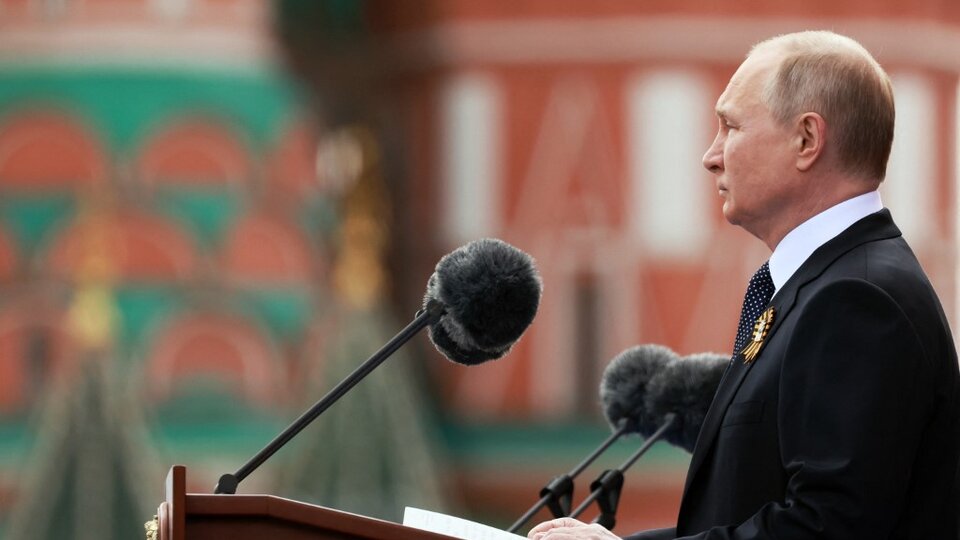 Ukrainian forces fire several missiles at the city of Gershon
Ukrainian forces fired several missiles Monday at Kherson, the capital of the province of the same name in southern Ukraine, which is under Russian military control on Moscow's orders, reaching its 75th day today. .
A spokesman for the Sputnik news agency said several explosions were heard in the city.
Shortly afterwards, military sources confirmed to the agency that anti-aircraft security forces had fired five rockets into the Chernobyl region, which may have been launched north of Kersen.
Borel proposes to seize Russian reserves to rebuild Ukraine
In an interview with the Financial Times, Joseph Borrell, the European Union's (EU) High Representative for Foreign and Security Policy, proposed the confiscation of Russia's reserves, which had been frozen in order to rebuild Ukraine after the war.
"This is one of the most important political questions on the table: who is going to pay for the reconstruction of Ukraine?" The vice president of the European Commission also told the newspaper.
"I would be very supportive (to use the reserves) because it makes so much sense. We have the money, so someone can explain to me why it can be done in Afghan money, but not in Russian money," he argues.
Putin recalls Soviet victory over Nazism and calls for a new world war
President of Russia, Vladimir Putin promised today, as he commemorates the Soviet Union's victory over Nazi Germany in 1945. His army is fighting in Ukraine to defend the "homeland" against the "unacceptable threat" posed by Western-backed neighbors, and has called on the planet to do everything possible to avert the "horrors of a new world war."
In a brief speech at a traditional May 9 military parade in Moscow's Red Square commemorating the Soviet victory against Nazism, the president said in front of thousands of soldiers, "I address our armed forces: you are fighting for the homeland, for your future."
On his decision to send troops to Ukraine on February 24, he reiterated that Ukrainian authorities were preparing to launch an offensive against pro-Russian separatists in the east of the country, seeking to detonate a nuclear bomb and gain NATO support. Serious threat to Russia.
"It is our duty to remember those who crushed Nazism (…) and to do everything possible to prevent the recurrence of the horrors of World War II," he said in a speech to the Red Square.
Zhelensky says Ukraine will not allow Russia to win "on its own" over Nazism
Ukrainian President Volodymyr Zhelensky announced today that Ukraine would not allow Russia to "appropriately win against Nazism", as Moscow celebrates the victory of the Soviet Union in World War II as one of its most important historical dates.
"We are proud of our forerunners who defeated Nazism along with other people in the anti-Hitler coalition. We will not allow this victory to be linked to anyone, we will use it appropriately," he said in a video. Central Avenue from Kiev.
Zelensky listed several cities currently under the control of invading Russian forces in eastern and southern Ukraine, saying that during World War II, Ukrainians withdrew Nazi German forces from these areas.
"On Victory Day against the Nazis, we are fighting for another victory. The path to this victory is long, but we have no doubt of our victory. We won then, and now we will win," he told the Russian. The invasion of his country, which began on 24 February.
"Introvert. Thinker. Problem solver. Evil beer specialist. Prone to fits of apathy. Social media expert. Award-winning food fanatic."