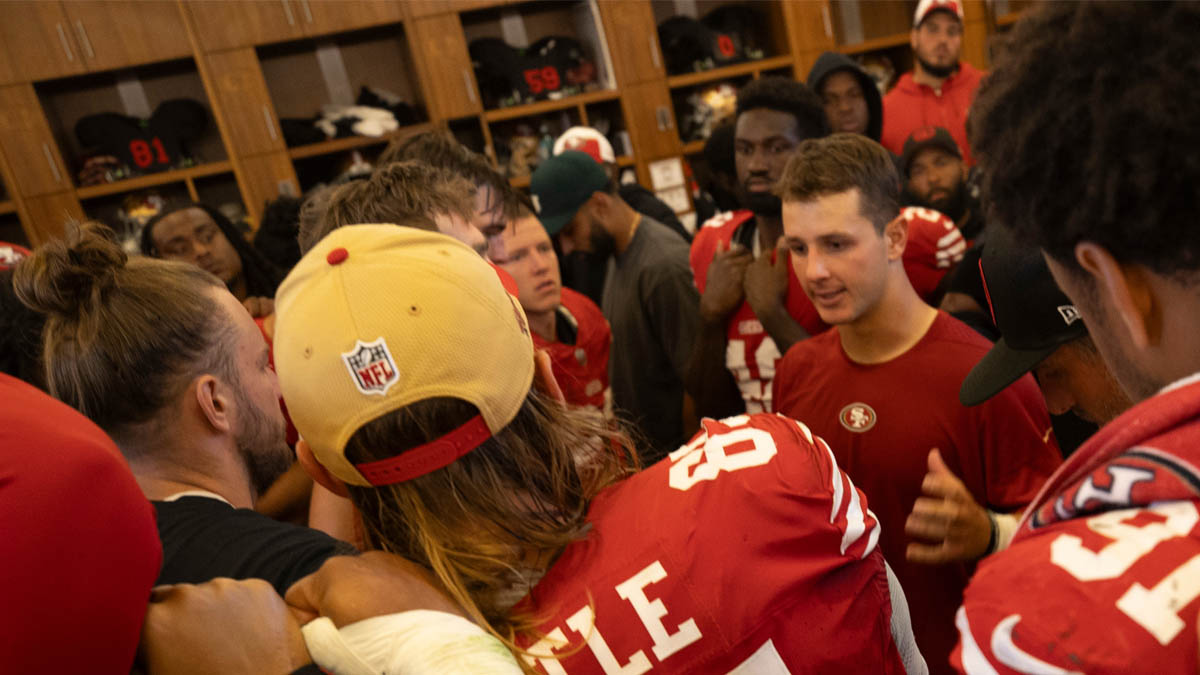 Brock Purdy was the face of national criticism after the 49ers lost their third straight game, and the second-year quarterback appears to be pointing the finger at himself as well.
After San Francisco dropped its last contest against the Cincinnati Bengals on Sunday at Levi's Stadium, star receiver Deebo Samuel revealed Purdy's message to the team.
"The one thing I like about Brock is we do a great job with the guys we have in our locker room at keeping his confidence up," Samuel said on Thursday's episode of Up & Adams. "And the one thing that stuck out to me about Brock after our loss to the Bengals is that he will take full responsibility for his actions and know he has to play well.
"So before we broke the huddle in the locker room, he was like, 'Guys, this is on me. I've got to be better.' "So the one thing we like about Brock is that he takes full responsibility for his actions. He knows what he's capable of, and he wants to play his best every week."
Of course, fans always need something to blame, whether it's defensive coordinator Steve Wilkes, Nick Bosa's crushing influence after signing a huge contract extension, or Purdy – the young quarterback taking full responsibility for his recent play.
After a strong start to the 2023 season, in which Purdy looked nearly flawless while leading the 49ers to five straight wins, San Francisco has come back down to earth and now holds a 5-3 record.
The 49ers enter a bye week before returning to action in North Florida against the AFC South-leading Jacksonville Jaguars in Week 10.
Samuel, who has missed the past two games with a hairline fracture in his left shoulder, said he is "ready to go" and should be back with the team by then.
Hopefully the 49ers' – and Purdy's – wide back's return to the field will help them turn things around for the rest of the season.
Download and follow the 49ers Talk Podcast
"Devoted travel trailblazer. Freelance beer scholar. Passionate analyst. Hardcore twitter fanatic."