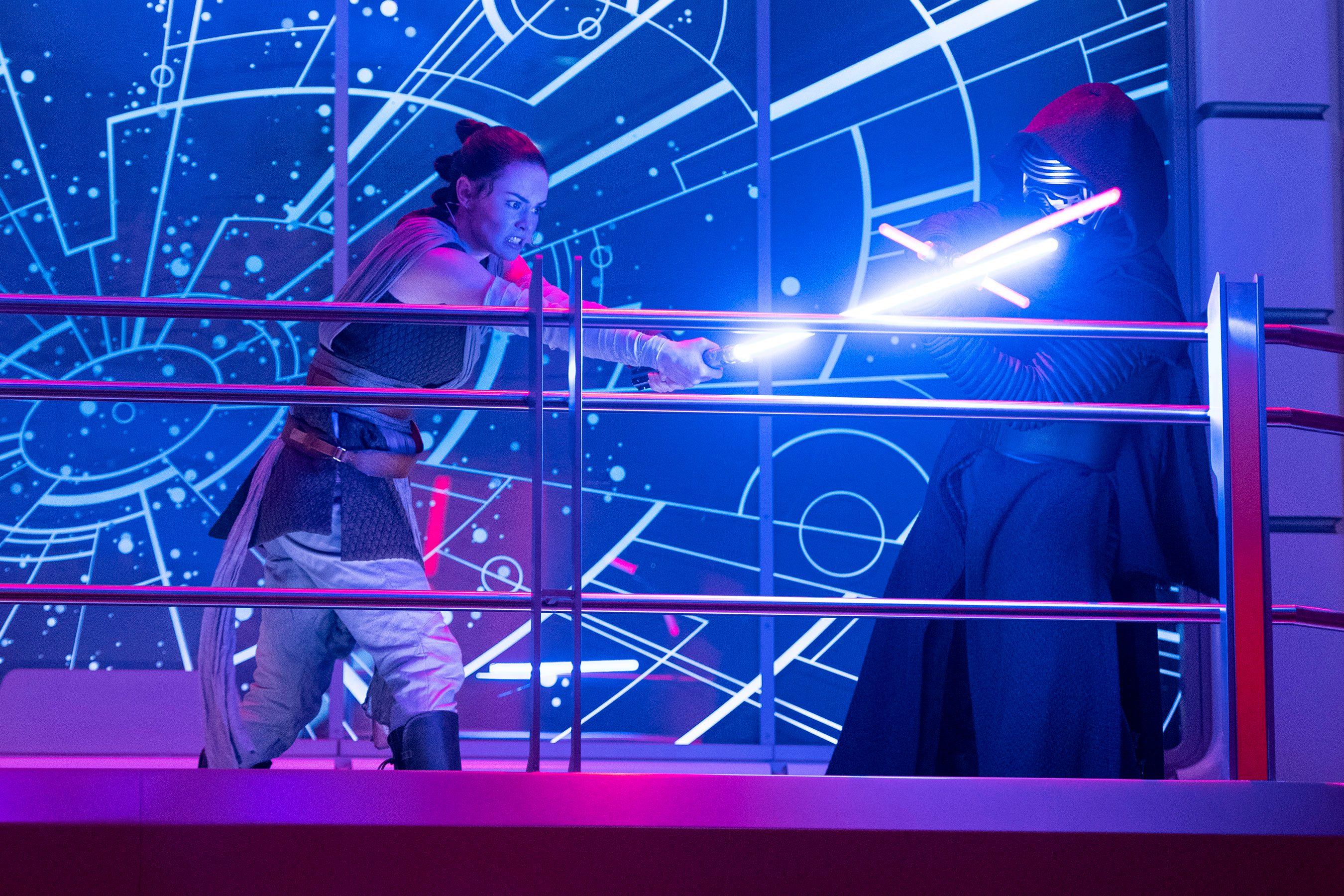 As part of JP Morgan's global technology, media and communications conference, Disney Parks President Josh D'Amaro spoke about the recent announcement that Disney will be shutting down the Star Wars Galactic Starcruiser later this year.
Josh said, "The performance wasn't quite what we wanted it to be. Despite the fact that it was an unprecedented experience and raised the bar, we thought it was time for that September sunset."
According to D'Amaro, Disney will accelerate depreciation on the Starcruiser by $150 million in both the third quarter and fourth quarter of 2023.
The final flight of the Star Wars: Galactic Starcruiser will take place from September 28-30, 2023, and is already sold out. Disney is contacting guests booked on canceled Starcruiser cruises and saying it hopes to move the cast members to other roles at Walt Disney World.
The Star Wars Galactic Starcruiser launched on March 1, 2022, carrying a hefty price tag of around $5,200 for the two-day, two-night experience. And after stronger-than-expected initial sales, Starcruiser bookings quickly stalled, forcing Disney to look to save costs and boost bookings.
Recently, Disney began canceling summer cruises that had very few bookings, and moving guests to other dates at 50% off for the inconvenience. Disney also offered various discounts, including annual pass holder deals and Disney Vacation Club deals.
"Freelance entrepreneur. Communicator. Gamer. Explorer. Pop culture practitioner."