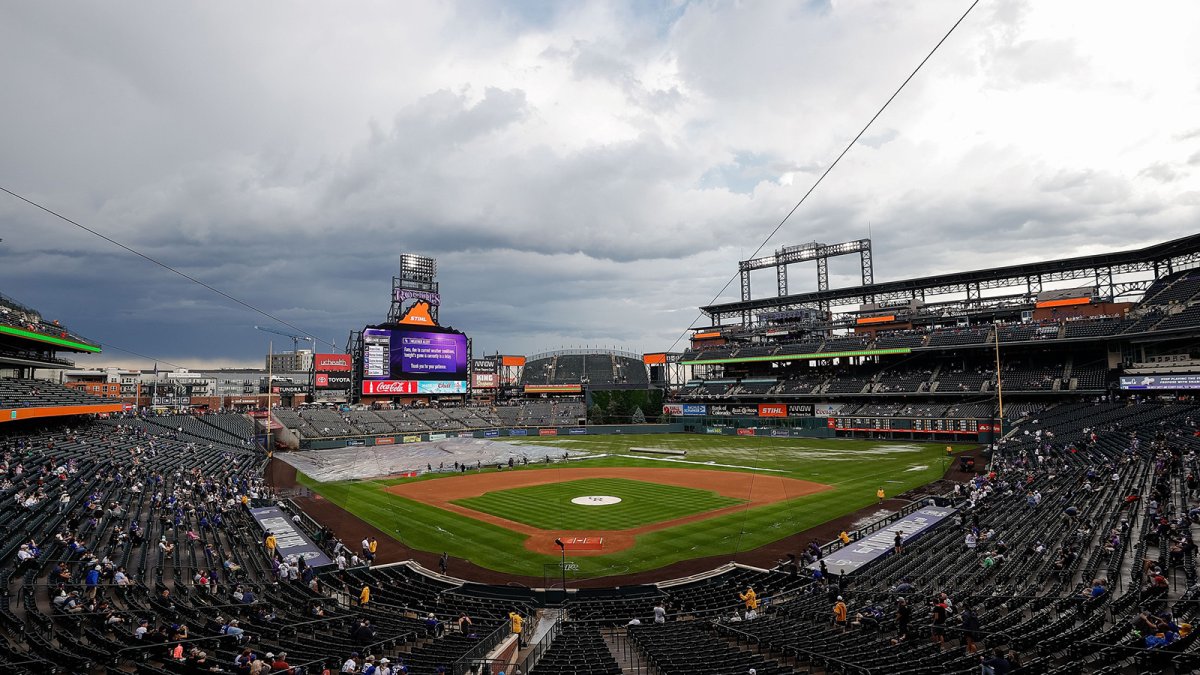 The Giants will have to wait one day for a chance to extend their eight-game winning streak at Coors Field.
Thursday's series opener between the Giants and Colorado Rockies has been postponed due to inclement weather, the team announced. The game has been rescheduled for 11:10 a.m. PT on Saturday as the first game of a doubleheader. The Night Cup will be played as originally scheduled with first pitch at 5:10 PM PT.
The Giants, fresh off a 5-1 home run, are in the thick of the NL wild card race. Going into Thursday's slate of games, San Francisco is 0.5 games behind the Arizona Diamondbacks for the third and final wild-card spot. The Giants, Cincinnati Reds and Miami Marlins — all one game ahead of the Diamondbacks — are all now off on Thursday and will watch Arizona wrap up a four-game series against the New York Mets.
Coors Field has been friendly to the Giants in recent years. They haven't lost a game there since Aug. 20 of last year and are 17-5 in Denver since the start of the 2021 season. The Giants swept the Rockies in a three-game series on the road in June and swept them at Oracle Park last weekend.
San Francisco and Colorado will begin their final series of the 2023 MLB season at 5:10 PM PT on Friday. Tune in to NBC Sports Bay Area to watch "Giants Postgame Live" at 4:30 p.m
Download and follow the Giants Talk Podcast
"Devoted travel trailblazer. Freelance beer scholar. Passionate analyst. Hardcore twitter fanatic."