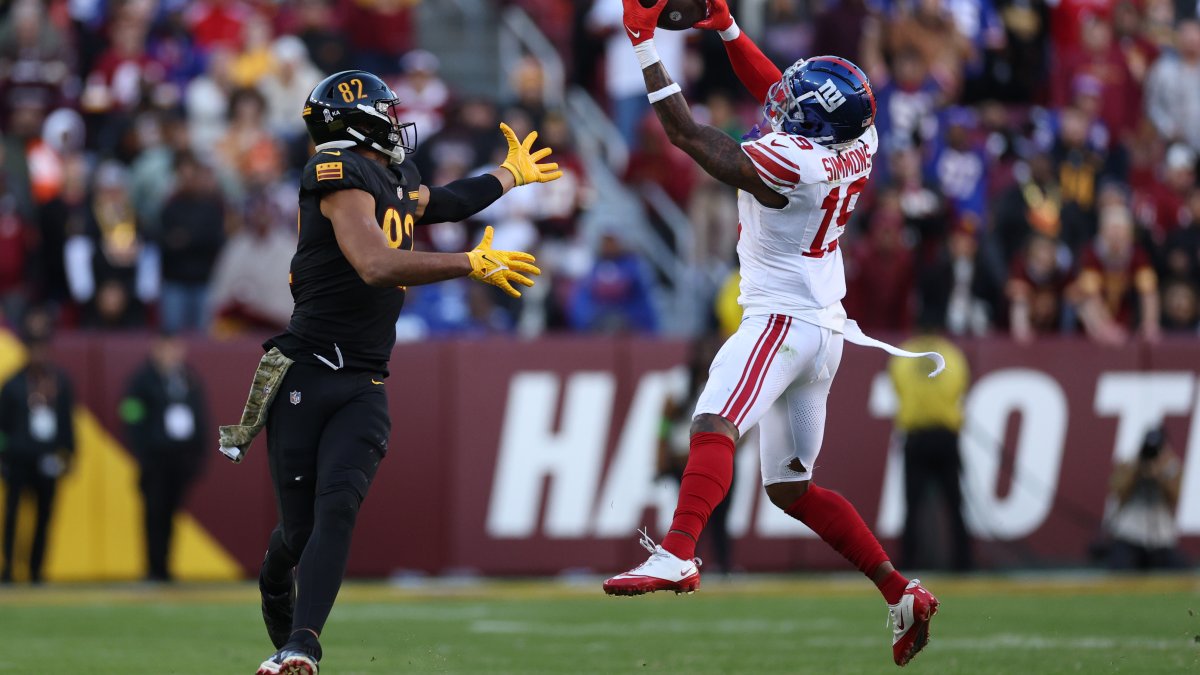 FEDEX FIELD — Washington suffered its worst defeat of the season and perhaps the Ron Rivera era on Sunday, falling to 4-7 on the year with a 31-19 loss to New York.
The Giants came to FedEx Field with a 2-8 record and with a third baseman living with his parents as the starting quarterback, still gaining 246 passing yards to go with three touchdowns. That quarterback's name is Tommy DeVito, and last week in a loss to the Cowboys, he accounted for just 86 yards.
Washington's defense generated a strong pass rush, but when the blitz wasn't on, DeVito dismantled the secondary's leaders.
This is not the kind of loss that suggests major changes need to be discussed.
This is the type of loss that requires making big changes.
Ron Rivera's group turned the ball over all afternoon, ending with three passes in various ways including a punt return and three interceptions from junior QB Sam Howell. He played well in spurts but didn't have his most accurate day as a passer.
Howell proved his mettle on downs just before halftime, clearing a series of defenders before sprinting into the end zone. For the day, Howell finished 31 of 45 for 255 yards with a touchdown and three picks, in what proved to be a disappointing afternoon.
Washington has one more game in four days, playing the Cowboys in Dallas on Thanksgiving. The tight time window could prevent ownership from having some difficult discussions about Rivera's future and the staff he has assembled.
But these conversations need to happen, whether it's on a Thursday night while eating leftover turkey, or before that.
Not only did the Chiefs lose to a bad Giants team that was plagued by turmoil, the Giants blew them out. Washington produced nine sacks, nearly tying a franchise record, and still spent most of the fourth quarter down by two scores.
Was there a comeback attempt late in the fourth quarter? certainly. Want to read a glowing article about the positives you can take from this game? Look elsewhere.
There's an old saying in the NFL: "You can't lose at home to a third-string QB and keep your job."
Actually that's not an old saying, but maybe it should be.
"Devoted travel trailblazer. Freelance beer scholar. Passionate analyst. Hardcore twitter fanatic."