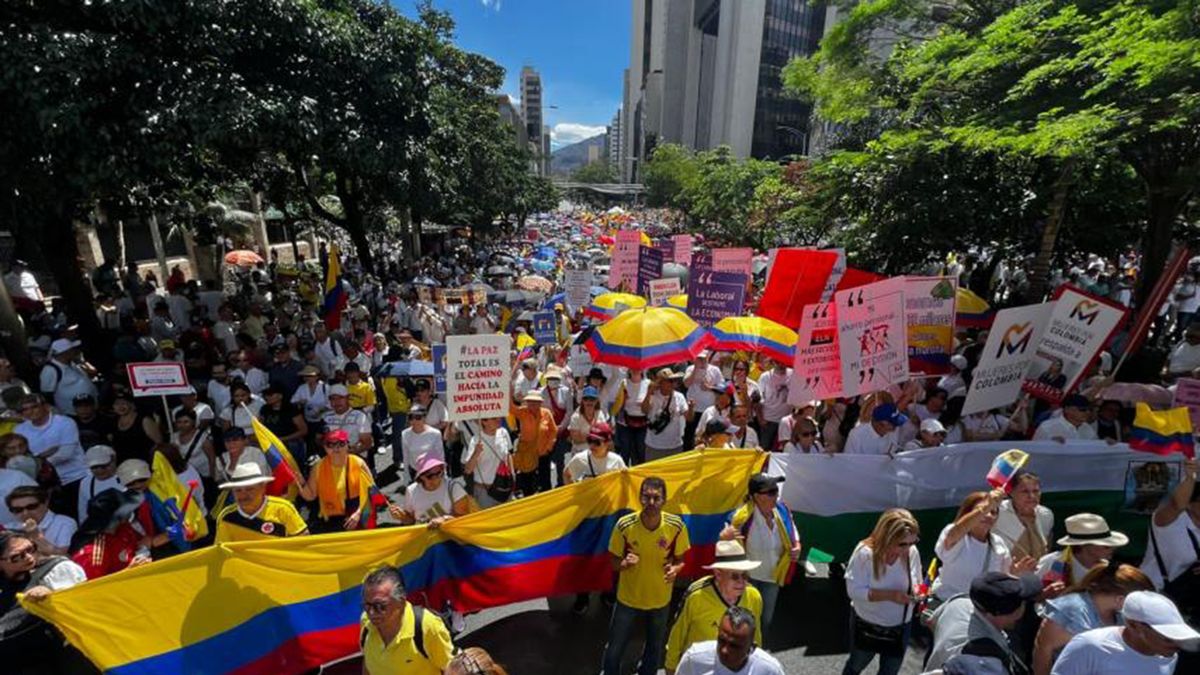 Sometimes with white dress and national flags, at others with tricolor umbrellas to soften the sun, Protesters occupied squares and parks before marching through downtown areas of major cities.
In the heart of the Colombian capital, Thousands of people were turned out by opposition parties and ex-servicemen and retired policemenThey walked to Plaza de Bolivar, next to the president's headquarters and Congress, where government reforms were discussed.
Claims of opposition to Petro
In a document signed only "March of the Majority," the protesters said the callers. "They defend democracy and freedom, independence of powers, freedom of the press and the rule of law.".
Among the 14-point demands, they have demanded to abandon the health reform "So a strategy has been built to improve the Colombian health system without destroying it".
Also, a request has been made to the governmentRethink pension reform so that those unlikely to have a stable old age can have a decent retirement without affecting the 18 million savers." and labor reform is archived "so that a new initiative can be agreed to create employment, reduce informality and increase national productivity".
asks the text "Drugs such as cocaine, heroin and chemical narcotics should not be legalized" It also insists that "a health problem must be tackled from the root, which is combating drug trafficking".
that The public and armed forces must be "respected and respected, and allowed to fight the drug trafficking and crimes that endanger Colombians today.Especially in the most remote areas", the statement added.
On the other hand, enemies "The independence of the powers should not be interfered with Control agencies have full autonomy to conduct investigations into corruption cases that have tarnished the government of the day.
And they "express themselves in favor of maintaining the system It provides checks and balances so that there is transparency in the activities of all the powers of the governmentincluding the Legislature and the Judiciary.
"Introvert. Thinker. Problem solver. Evil beer specialist. Prone to fits of apathy. Social media expert. Award-winning food fanatic."