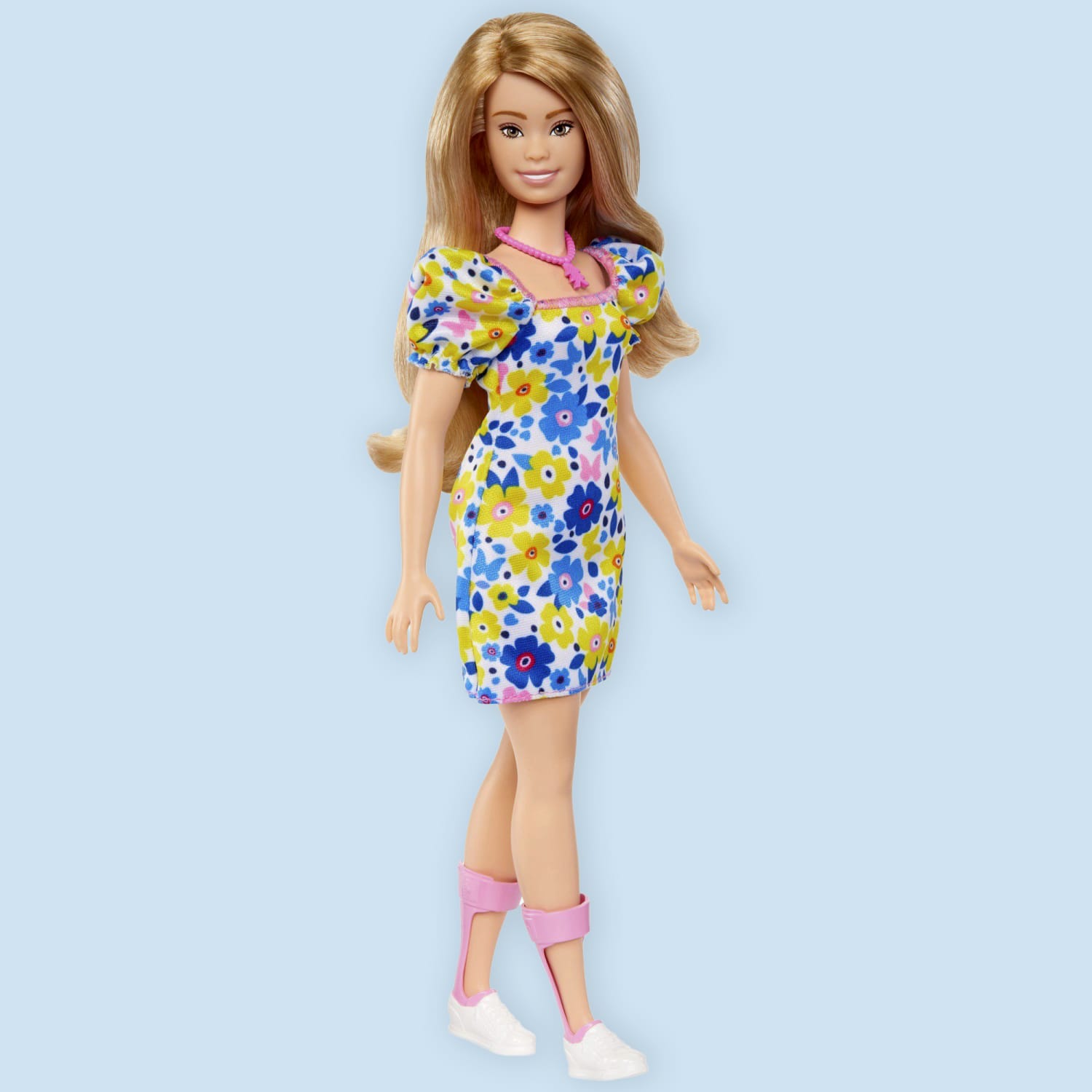 Toy company Mattel on Tuesday unveiled its first Barbie doll that represents a person with Down syndrome.
The company said Mattel teamed up with the National Down Syndrome Society to create the Barbie doll and "ensure that the doll accurately represents a person with Down syndrome."
Mattel said the new Barbie's design features were created under the guidance of NDSS. In addition to depicting some of the physical characteristics of a person with Down syndrome, Barbie clothing and accessories carry a special meaning.
The blue and yellow on the doll's dress, accompanied by the butterflies, represent symbols and colors associated with Down syndrome awareness. Mattel said the three marks on Barbie's necklace represent how people with Down syndrome have three copies of their 21st chromosome.
In addition, Barbie wears ankle-foot orthoses, which some children with Down syndrome use.
"This means a lot to our community, who for the first time, can play with a Barbie doll that looks like them," NDSS President and CEO Candy Picard said in a statement. "This Barbie is a reminder that we should never underestimate the power of acting."
According to the Centers for Disease Control and PreventionDown syndrome is the "most common chromosomal condition" diagnosed in the United States today. The Centers for Disease Control and Prevention said that around 6,000 babies are born nationwide each year with Down syndrome.
The new Barbie doll representing a person with Down syndrome is part of Mattel's 2023 collection of Fashionistas, which aims to increase diversity and inclusivity. Previous dolls introduced to the Fashionistas collection include a Ken doll with a prosthetic leg, a Barbie doll with hearing aids and dolls with a skin condition called Vitiligo.
"We are proud to introduce the Barbie doll with Down syndrome to better reflect the world around us and further our commitment to celebrating inclusion through play," said Lisa McKnight, executive vice president and global head of Barbie & Dolls at Mattel, in a statement. .
"Freelance entrepreneur. Communicator. Gamer. Explorer. Pop culture practitioner."