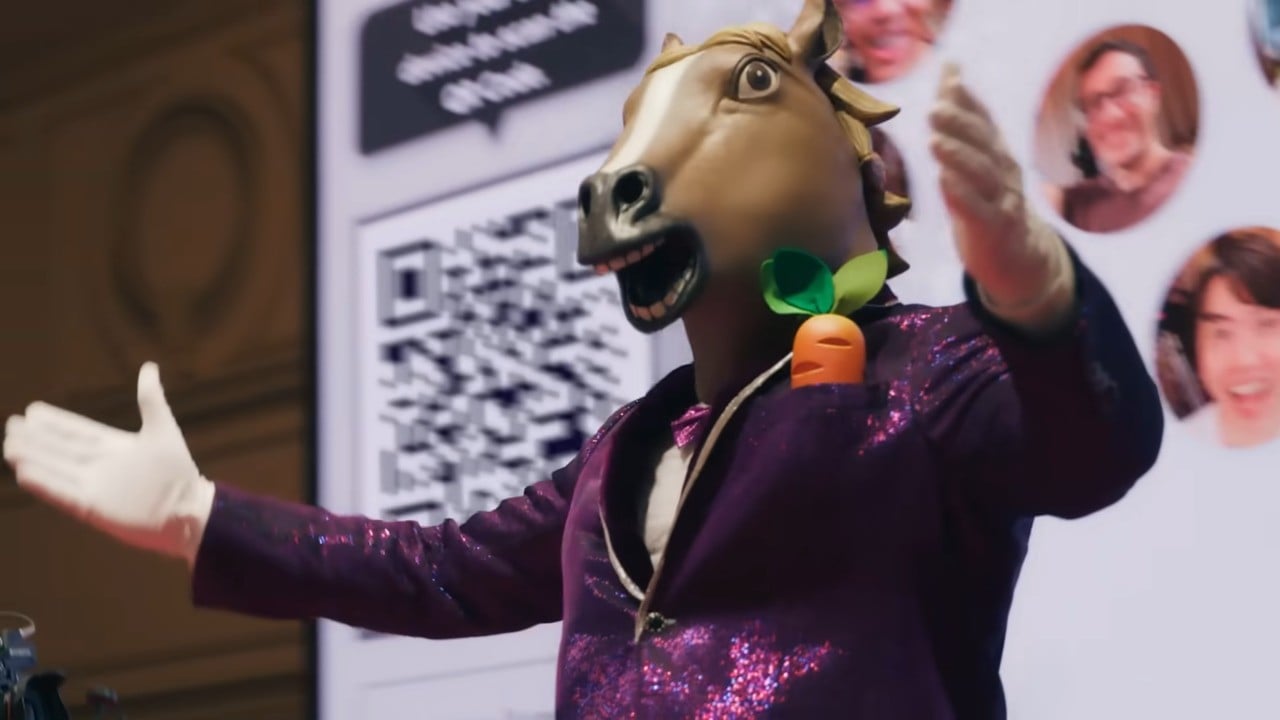 In case you missed it, Nintendo is releasing Everybody 1-2-Switch! later this month June 30. It is the follow up to the 2017 party game and launch title, 1-2-Switch.
To help promote the game, Nintendo invited 16 content creators from "around the world" to Tokyo, Japan to try out the new entry. The event was hosted by Horace the horse (yes, things did get a little weird), and it featured all participants playing new mini-games.
The video also highlights how you can now use your smartphone as a Nintendo Switch console, and then goes on to show how the game supports up to 100 people at once. It's almost like a battle royale for party games!
Here's more on it from the official PR, including details on some of the mini-games on offer:
"Everyone is 1-2-Switch! It's your chance to elevate your next friend's hangout, birthday party, family holiday gathering…or wherever else the people in your life gather to have fun. Just grab some Joy-Con controllers or compatible smart devices to play team-based games that are easy to set up with the help of Horace's horse host. Party sizes from 2 to 8 people in Joy-Con mode* or up to 100 in smart device mode** (yes, 100 people, horses not included!) can enjoy the excitement of multiplayer. "
– Take color photos in the real world using smart device cameras to match the trending color in Color Shoot
– Work as a team to pump the balloon as big as possible without popping the balloons
– Put your team to the ultimate test in the Ice Cream Parlor game, where you will keep track of your customers' next order of ice cream
– Test your wit (and reaction time) by answering quickly in Quiz Show where the winner can be decided in just milliseconds. You and your guests can also create and play custom quizzes, so let your personality shine through!
– Relax with the classic party game, Bingo Party, but with a new twist – Playable on smart devices
And much more!
Nintendo notes how many games have "many variations" to keep the fun fresh and add an extra level of challenge. Everyone is 1-2-Switch! It launches again on June 30th and will be priced at $29.99 or regional equivalent.
"Certified food guru. Internet maven. Bacon junkie. Tv enthusiast. Avid writer. Gamer. Beeraholic."