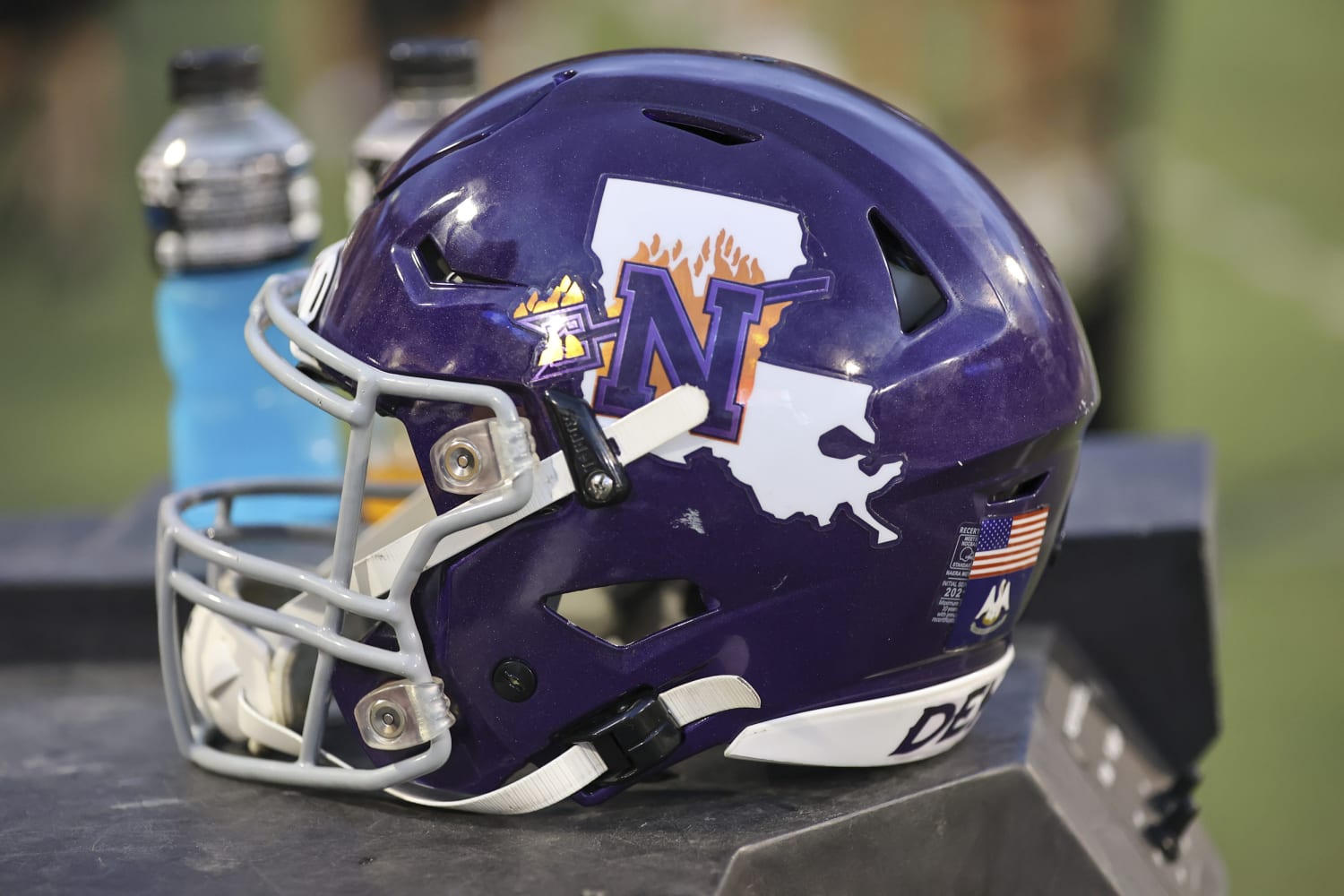 NATCHITOCHES, La. – Northwestern State has canceled the remainder of its football season, citing the need to pay attention to the mental health of its players in the wake of the fatal shooting of safety Ronnie Caldwell.
University President Marcus Jones said: "Ronnie was a beloved member of our community, and we miss him greatly." "While our instinct was to return to the field following his passing, we have since learned that the hurt done to our team was too deep. Now it is in the best interest of our players, coaches and staff that we pause and take this time to mourn, heal and support Rooney's family."
Northwestern State also accepted the resignation of coach Brad Laird, who was in his sixth season with the program.
"I don't feel like I can give my all to these players or this program," Laird said in a statement released by the university. "Any coach will tell you that his players have become like family. So, losing Ronnie was like losing a son. I love this program and this university and I know they will persevere and move forward with the competitive spirit that is at the core of our DNA."
Caldwell, a junior safety from Cedar Park, Texas, hasn't been able to play recently due to an injury, but has been traveling with the team in a quasi-practice capacity, helping the staff supervise the defensive backs.
"We appreciate Coach Laird's long-term investment in Northwestern State football," Director of Athletics Kevin Bostian said, noting that Laird, in addition to his most recent stint as coach, excelled as a quarterback for the Devils and served in the university's alumni office. .
The university announced that defensive coordinator Weston Glaser will take over as interim head coach while the athletic department begins an immediate search for its next head coach.
"I want to thank our team, family, friends and the entire Northwestern State community for your understanding of this difficult decision," Jones said. "We appreciate your support during this difficult time."
Caldwell was found dead with multiple gunshot wounds by Natchitoches police officers who responded shortly after 1 a.m. on Oct. 12 to a report of a shooting at an apartment complex near campus. Caldwell was pronounced dead at the scene by the coroner's office.
Police officials said no one has been arrested in connection with the case, which remains under investigation.
Caldwell played safety for the Devils after transferring from Tyler Junior College following the 2021 football season. In 2022, he appeared in all 11 games, starting 10, and finished seventh on the team in tackles.
Northwestern canceled one game immediately after Caldwell's death and moved another so players and staff could attend the funeral service in Texas. The team would finish the season 0-6.
"Devoted travel trailblazer. Freelance beer scholar. Passionate analyst. Hardcore twitter fanatic."