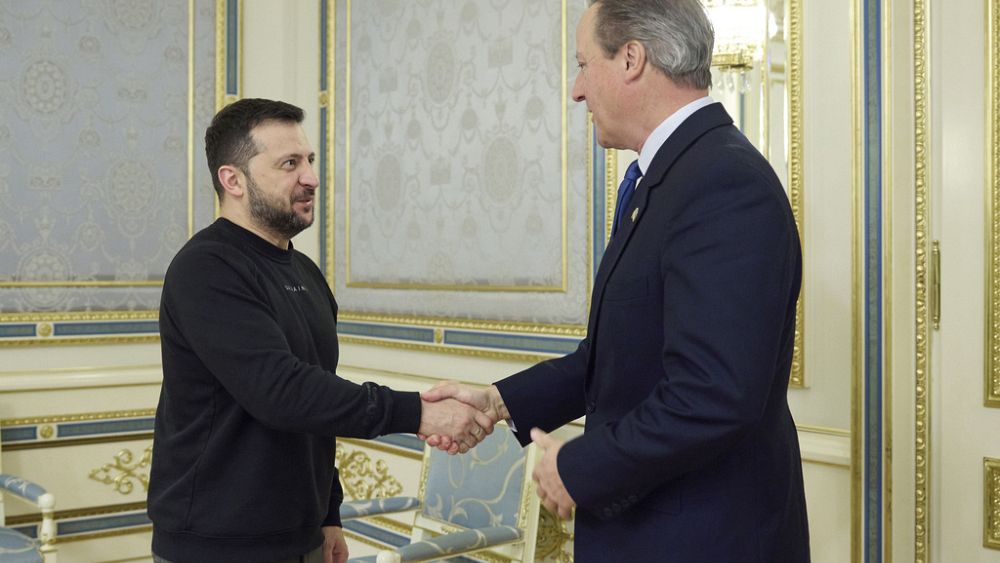 The former British Prime Minister surprisingly returned to the government in the cabinet reshuffle that took place on Monday.
British Foreign Secretary David Cameron met with Ukrainian President Volodymyr Zelensky on Thursday on his first foreign trip in his new role and pledged to continue providing military support for Ukraine's war efforts "no matter how long it takes."
Cameron, a former prime minister who returned to government in a shock cabinet reshuffle on Monday, said he wanted to make the trip to Kiev as his first diplomatic visit.
"I admire the strength and determination of the Ukrainian people," he told Zelensky, according to a video posted by the president.
Cameron said the UK would continue to provide moral and diplomatic support, "but above all, the military support you need, not just this year and next, but for however long it takes."
Zelensky thanked Cameron for the visit. Zelensky tried to keep the world's focus on the fighting in Ukraine as attention turned to the Middle East and Israel's war against Hamas.
"Good meeting," Zelensky wrote on Telegram. "Weapons for the front, strengthening air defence, protecting our people and vital infrastructure. I am grateful to the UK for its support!"
The UK has been one of Ukraine's strongest supporters in defending itself from Russia.
As of last month, the UK said it was second only to the US in providing military funds to Ukraine, providing £4.6 billion ($5.7 billion) in aid and training 30,000 Ukrainian soldiers on British soil.
"Travel specialist. Typical social media scholar. Friend of animals everywhere. Freelance zombie ninja. Twitter buff."