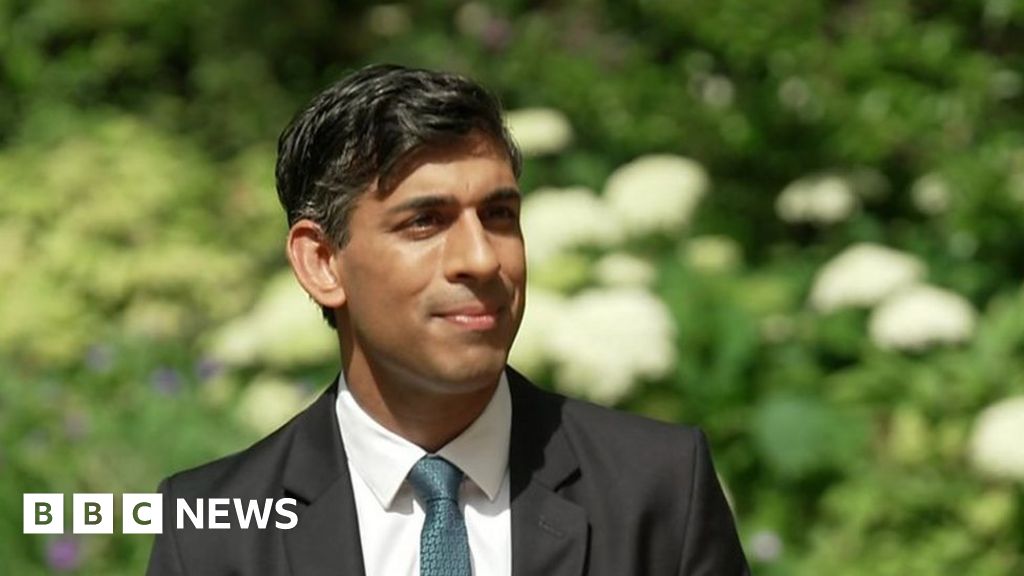 By Laura Koensberg
Presenter, Sunday with Laura Kuensberg
Rishi Sunak has urged all sides in Russia to "take responsibility and protect civilians," as mercenaries from the Wagner Group seize military sites from Russia and Vladimir Putin vows to "punish" those involved in the move against his government.
In the UK, Foreign Secretary James Cleverly convened a meeting of the Emergency Committee, COBRA, on Saturday afternoon.
We do not hear much of what was said at those meetings, but the Government says that Mr. Cleverley received all the latest information and that particular attention was paid to the situation of British subjects still in Russia.
Sunak also spoke to allies by phone about how the international community would respond to the events.
Speaking exclusively to Sunday with Laura Kuensberg, Mr Sunak indicated that the government had been watching for domestic threats to Vladimir Putin for some time.
He told me, "We've been watching for some time the destabilizing effects of Russia's illegal war in Ukraine."
He said the situation was "evolving on the ground as we speak".
But he urged calm on all sides, saying: "The most important thing I would say is for all sides to be responsible and protect civilians," in an apparent sign that the UK is worried about how the conflict will escalate within Russia's borders, when for months the focus has naturally been on the fighting. in Ukraine.
The prime minister did not repeat a more candid assessment from the Defense Ministry, which said on its official Twitter account that "this represents the biggest challenge to the Russian state in recent times."
But Sunak did not deny that this was the case.
With so much mystery, it's clear that Number 10 doesn't yet want to make an official verdict on what's going on.
However, it is clear from the MoD's comments that the government sees the action taking place as a potential game-changer.
Watch live on BBC One, BBC iPlayer and BBC News broadcast from 09:00 BST on Sunday 25 June
In this week's show, PM Rishi Sunak and Labor shadow settle Foreign Secretary Lisa Nandy
Latest updates in text and video follow on the BBC News website from 08:00
The situation is fluid and no one in Westminster can predict with any certainty what will happen next.
It is not clear exactly what the motives of Wagner boss Yevgeny Prigozhin were.
Nor is it certain how many resources and men Wagner actually had.
But one of the questions being asked in Westminster this afternoon is how Ukraine can make the most of what appears to be chaos within Russia to make progress in what is now a protracted conflict.
Our politicians, like the rest of us, are watching events and wondering what on earth is going on, unable to be sure what will happen next. But they are watching very intently.
The war in Ukraine had huge ramifications for UK politicians, because it indirectly affected every household, every business, every household in the country by increasing the cost of energy.
This is one of the biggest factors behind high inflation, which the prime minister describes as "enemy number one".
We talk to the Prime Minister about it, his plans for the NHS and Boris Johnson in an exclusive interview which you can watch on Sunday morning.
But as events unfold in Russia, remember that the actions of one man, Vladimir Putin, have turned a lot around here.
Moscow may be nearly 2,000 miles away, but what happens in the next few days to settle down in Russia is very important to our politics at Westminster, and to all of us.
More from Laura Kuenssberg
"Travel specialist. Typical social media scholar. Friend of animals everywhere. Freelance zombie ninja. Twitter buff."