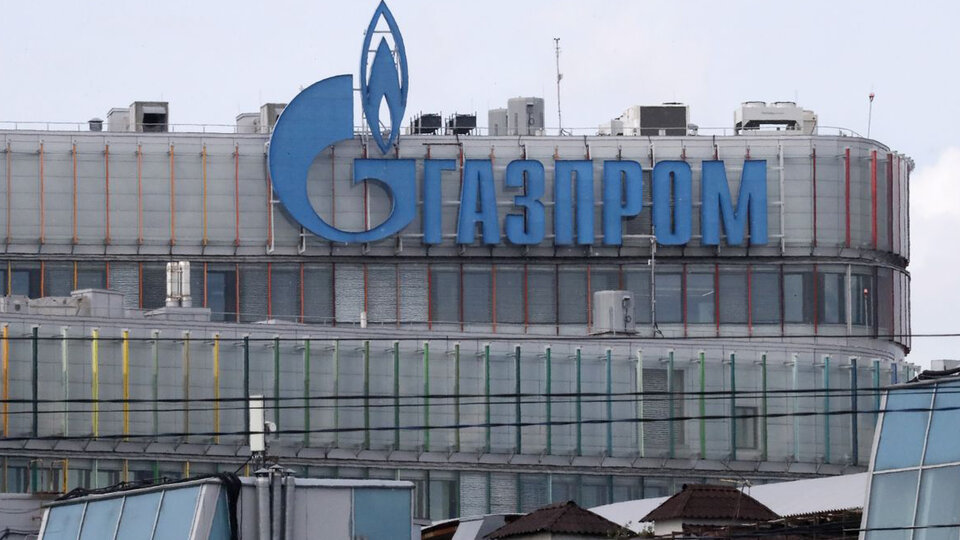 From Paris
The guillotine of Russian energy supply fell on France As a forecast of what may happen in other European countries between now and winter. Russian mastodon of hydrocarbons, Gazprom officially announced on Tuesday August 30 that it will completely cut off gas supplies to French group Engie. According to Gazprom, the move comes after the French company did not fully pay for gas supplies it received in July. Engie was born in 2006 through the merger of energy companies Suez and Gas de France, and today is the second largest utility company (distribution of electricity, natural gas, oil and renewable energies). On Tuesday night, in a statement, Gazprom announced that it had "notified Engie of the complete cessation of its gas supply on September 1, 2002 and until all financial sums due for gas supply have been received." The French energy group did not comment on Gazprom's decision. However, French Prime Minister ELisabeth Borne noted that "Engie found other sources of supply" without specifying.
Winter Punishment
Russian gas supplies to the French bloc have already been cut significantly since the war in Ukraine began six months ago with the Russian invasion. Moscow's energy supplies to Europe are among the weapons Russia has responded to after EU countries joined the United States in adopting a series of sanctions to punish Russia for its invasion of Ukraine. However, those actions did not move Moscow's position. Far from intimidating Vladimir Putin not only expanded the occupation of Ukraine, but also gradually closed the gas valves that transport the products to various countries.. Engie admitted that "there was a disagreement between the parties on the application of the contracts," but nothing more. Instead, it completed an explanation of the action taken by Gazprom based on a decree signed by Russian President Vladimir Putin in March 2022. The Russian gas behemoth noted that according to the decree, "it is prohibited to supply more natural gas to any buyer. A foreigner who does not pay in full within the period stipulated in the contract.
Although Gazprom's decision was officially announced on Tuesday, July 30, how Russia will treat France in this crisis has long been awaited. The unknown is very smooth as the French president. Emmanuel Macron is one of the few Western leaders who still maintains a telephone conversation with Vladimir Putin. A week ago, the leaders of the two countries, Russia and Ukraine, agreed that the IAEA (International Atomic Energy Agency) mission would monitor the status of the Zaporizhia nuclear power plant, which has been badly affected by the war. .
Energy War
For its part, the executive branch, headed by the President, has begun preparing the upcoming public opinion. Last week, Macron spoke of a "decision of abundance." The President called on this Friday National Security and Defense Council With the objective of "assessing the situation, as well as the possibility of preparing for all eventualities in autumn and winter" (Olivier Véran, government spokesman), the Security Council has been widely criticized for allowing the president to take actions without any consultation. Or a parliamentary debate. One way or another, there will be limits on energy consumption in the coming months. However, these are "not about households, but about companies and big consumers", the chief executive said last night. "All the worst hypotheses come together" can intervene. These, according to Bourne, "If Russia stops its supply, if there are tensions around LNG (liquefied natural gas) and if the orders we made don't come through."
The Prime Minister's listing is going on little by little. In this case, France is in a safer position than countries like Germany. French dependence on Russian hydrocarbons is more than 20 percent, and for Europe as a whole it exceeds 50 percent. On the other handFrance's strategic gas reserves are "90 percent full," the European Aggregate Gas Storage Inventory (AGSI) platform revealed. The government is betting 100 percent between now and November. Despite the necessary confidence, it is already known that if the winter is too severe, these reserves will not be enough. The energy apathy that surrounded all summer months ends today as France and Europe step into autumn and begin to gauge Russia's real power in energy matters and what Moscow can do. Summer was a backwater. Another war, the energy war, has just begun.
[email protected]
"Introvert. Thinker. Problem solver. Evil beer specialist. Prone to fits of apathy. Social media expert. Award-winning food fanatic."