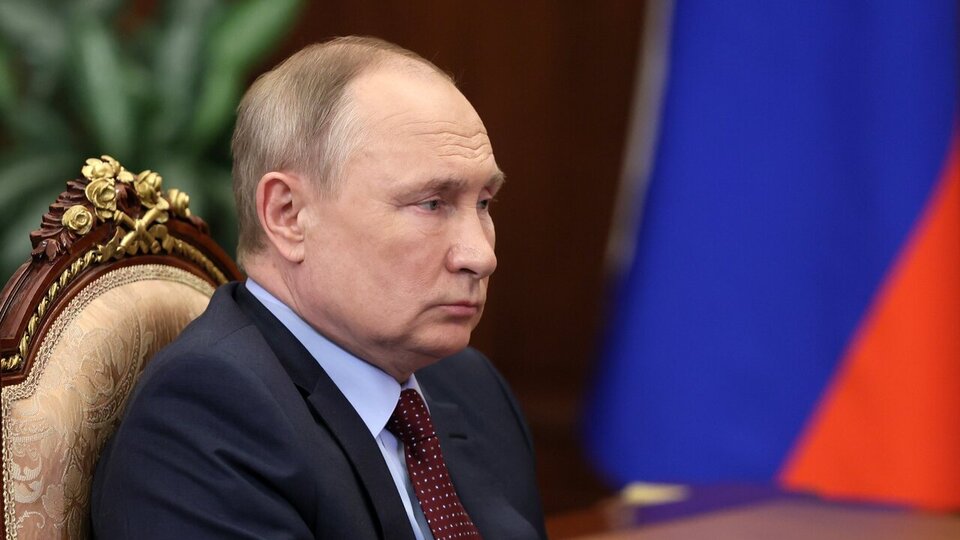 Russian President Vladimir Putin said this Saturday that he had decided to intervene militarily in Ukraine It was hard "And considered the sanctions imposed on his country by Western powers for invasion "They look like a declaration of war.".
"I said this at the beginning of the process, I said before making this decision. It was a difficult decision, no doubt," Putin said in a meeting with the female flight crew of Russian airlines broadcast on public television.
"These sanctions are like a declaration of war," the president said "Ridiculous" Western position on Ukraine, according to reports quoted by the News Agency Sputnik.
Head of State Which in turn rejected the application of martial law. "It's used in cases of aggression, especially in war-torn areas," he said. In this sense, he promised "We do not have a situation like that, I hope it does not happen.".
In addition, he referred to NATO the request of the President of Ukraine Volodymyr Zhelensky. Announce not to fly over his country rejected by the Alliance.
"We have heard that it is necessary to establish a no-fly zone in the territory of Ukraine. It is not possible to do this from the territory of Ukraine alone, it can only be done from the territory of some neighboring states., He underlined. "But we would consider any action in that direction to be part of the state's armed conflict that poses a threat to our country," he added.
Putin also noted the potential consequences of Ukraine joining NATO. "We started talking more and more seriously about the fact that Ukraine will be accepted by NATO. Do you understand what this will lead to? Or where else can it go? The Russian leader asked.
Finally, he noted the safety of residents in the pro-Russian regions of the Donbass. "ask, The people in Donbass are not street dogs. Between 13,000 and 14,000 people have died over the years. More than 500 children have been killed or maimed. But the West had not noticed this for eight years. Eight years, listen, "Putin said, referring to the war that began in 2014 following the coup in Kiev and Russia's annexation of Crimea, a Ukrainian territory.
"Introvert. Thinker. Problem solver. Evil beer specialist. Prone to fits of apathy. Social media expert. Award-winning food fanatic."