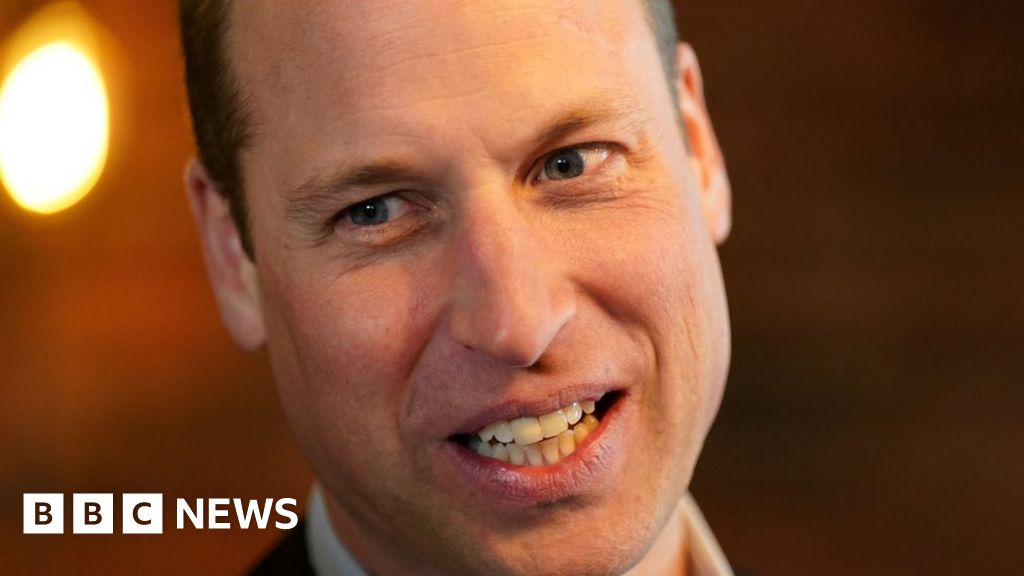 Written by Dominic Casciani and Emma Harrison
Home and legal reporter
Court papers said Prince William was paid a "very large sum" by the owners of The Sun to settle historic phone hacking allegations.
The payment was revealed in 2020 in papers from Prince Harry's lawyer as part of his legal action against News Group newspapers in the High Court.
The Duke of Sussex is suing the publisher over alleged illegal information gathering.
But NGN says it has run out of time to file a claim.
The documents do not reveal how much Prince William paid, nor do they contain details about it. A spokesman for the Prince of Wales said they would not comment on ongoing legal proceedings.
confidentiality agreement
The case is one of three major allegations of illegal information gathering the Duke of Sussex has made against tabloids – the others involving the Daily Mirror and Daily Mail groups.
Evidence unearthed since the now-closed News of the World's phone-hacking criminal trials proves he was serially targeted by its sister company, The Sun, he claims.
Prince Harry has been accusing his journalists and private investigators of obtaining private and confidential information since he was 11 or 12 years old – including details of his personal life and movements.
However, according to the documents, the newspaper's owners entered into a "confidential agreement" with officials at Buckingham Palace to remove legal claims from members of the royal family.
Lawyers say this alleged agreement, which was not disclosed in court, delayed Prince Harry from filing his case.
In a witness statement, Prince Harry said he first learned of the alleged deal around 2012.
At that time, he learned that the royal staff had begun legal action to hack the phone – and it was believed that he and his brother were personally targeted as well.
When the brothers consulted officials or the royal family's chief lawyer, he said they were told they could not begin their own legal proceedings.
NGN denies the existence of any deal.
"Freelance entrepreneur. Communicator. Gamer. Explorer. Pop culture practitioner."