Tania Habjouqa/Noor for NPR
Beit Kama Junction, Israel – McDonald's kosher restaurant is closed. And so are all the other restaurants at this gas station.
But this dusty rest on the highway is where Israelis rush to help.
The disaster zone is not far away – where hundreds of Hamas militants from the Gaza Strip killed hundreds of Israeli civilians and soldiers and took them hostage last weekend. There are still Hamas militants at large.
Tania Habjouqa/Noor for NPR
But there is a rickety table where volunteer drivers coordinate rescue missions, rushing into towns and communities and extracting families amid a mass evacuation of Israelis along the Gaza border.
One of the volunteer drivers is Ronit Sela, a long-time advocate for Palestinian rights.
"When Israeli Jews know that I help Palestinians, they often view me as someone who has chosen sides," she says. "As a human rights activist, I can say that I chose humanity. Now there are families with children, and people with disabilities, who are terrified and need to be evacuated to a safe place."
Dairy farmer and Army reservist Dodik Laniado, 64, went to an evacuated Israeli community to feed and milk cows, and rescue his nephew's dog, Pluto.
Tania Habjouqa/Noor for NPR
"There's one organization that's not really helping right now. It's the government. We don't understand what's happening. Where are they?" Says Amir Tibon, the dog's owner and journalist for the Israeli newspaper Haaretz. "What happened here is the biggest failure in the history of the State of Israel."
The highway rest stop is also for Israeli soldiers who are on their way to the front lines of a potential ground invasion, without knowing whether they will return alive.
A religious Jewish man offers them blessings. He places his hands on their heads and recites a biblical blessing: May God bless you and keep you. May God raise his face and grant you peace.
One by one, the soldiers give each other a long hug.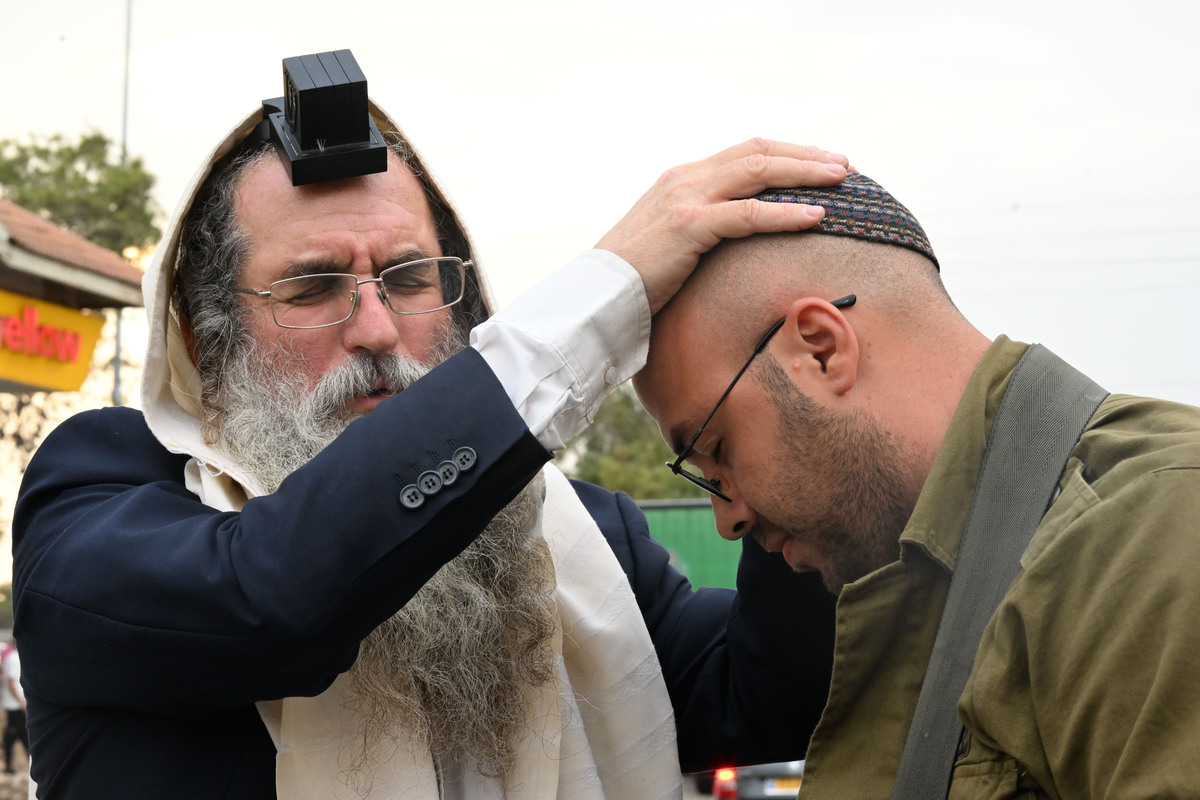 Tania Habjouqa/Noor for NPR
Tania Habjouqa/Noor for NPR
Tania Habjouqa/Noor for NPR
Tania Habjouqa/Noor for NPR
Tania Habjouqa/Noor for NPR
Tania Habjouqa/Noor for NPR
Tania Habjouqa/Noor for NPR
Tania Habjouqa/Noor for NPR
"Travel specialist. Typical social media scholar. Friend of animals everywhere. Freelance zombie ninja. Twitter buff."