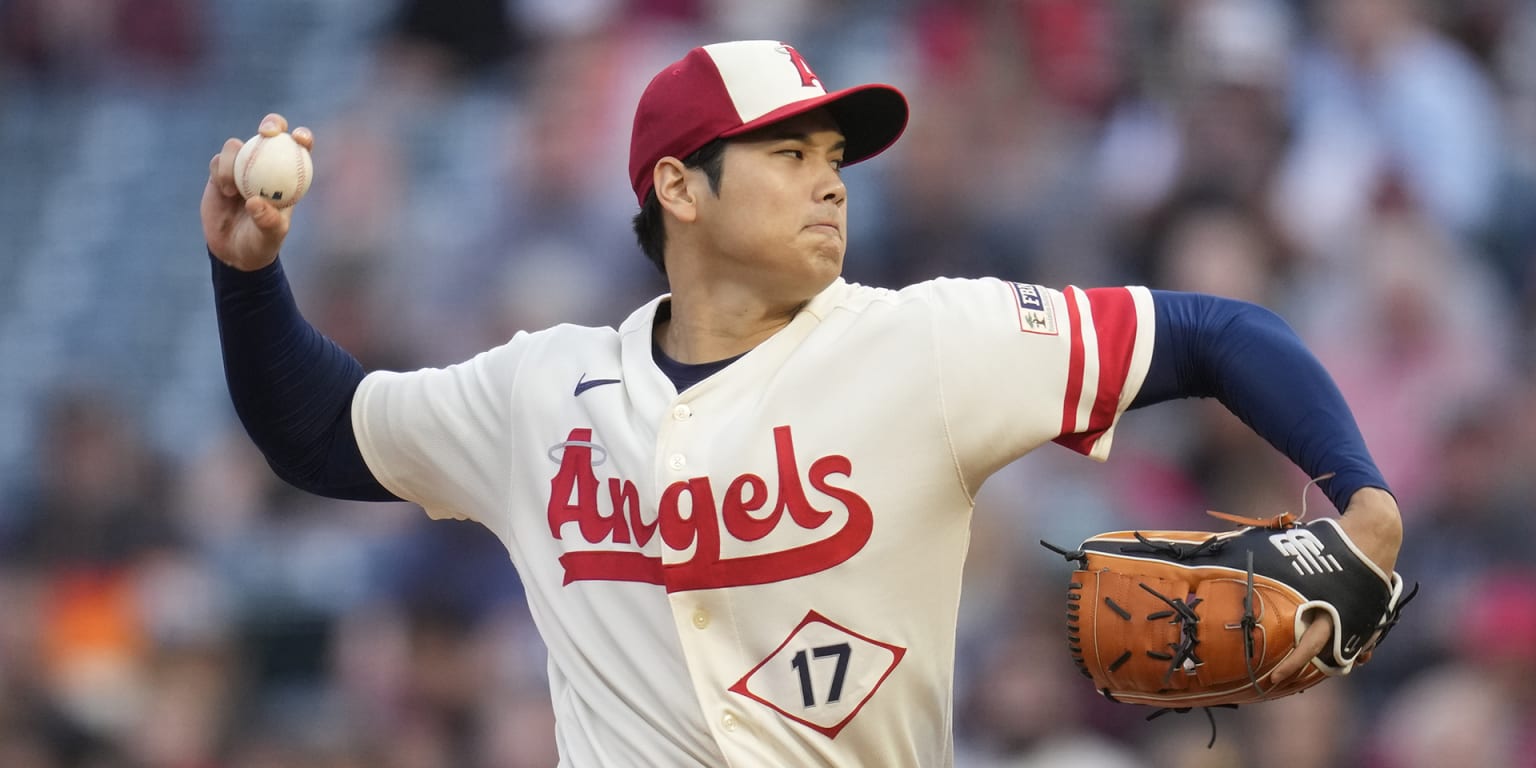 ANAHIME — After getting off to a dominant start on the mound through his first five starts of the season, two-way star Shuhei Ohtani has been hit by a big turn in every one of his last three starts.
It became a frustrating topic for Otani who continued against the Astros on Tuesday, as he surrendered three runs in the fifth inning of a 3-1 loss at Angel Stadium. Otani, who gave up three runs on six hits and two runs on seven innings, now allowed at least three earned runs in three straight innings for the first time in his career.
He was particularly hurt by their teammates in those big innings, giving up five runs in the fourth against the A's on April 27, tying with a pair of homers. The right-hander also gave up three runs in the fourth in St. Louis on May 3, including a two-run shot. And in his fifth of three innings on Tuesday, he gave up a two-out blast to Martin Maldonado after a four-yard walk. Ohtani had a 0.64 ERA through his first five starts, but is now up to a 2.74 ERA after giving up 12 runs over his last 18 innings.
"It was the long ball that hurt me in that game in the last three starts," Ohtani said through translator Ippei Mizuhara. "I feel like going into that batsman genre leads to the bigger roles. It's something I want to be careful about going forward."
Ohtani, the AL MVP in 2021 and runner-up last year, looked sharp early and made history in the second inning with a Jeremy Peña strikeout. Ohtani has given out 502 career strikeouts, passing Hall of Famer Babe Ruth on the all-time strikeout list, according to the Elias Sports Bureau, for most K-games by a two-way player. Ohtani now also has the most career hits in AL/NL history with at least 100 homers at the plate. He struck out seven and led the American League with 66 strikeouts in 46 innings pitched this year.
"It's great to get out, but I felt like I could have hit more batters today," Ohtani said. "It's still early in the season. I just want to stay healthy."
He also worked with first-time catcher Chris Aoki, picking up his contract from Triple-A Salt Lake with fellow assistant Chad Wallach being placed on the injured list prior to the game. Okey, hitting in his eighth major league career, countered him with a pinch hit in the second inning, and also committed catcher's tackle in the fourth. But he threw out Peña on a stolen base attempt to end the fourth.
"I realized how good his stuff was tonight," said Aoki. "He's a very special fielder and bowler. It was definitely a learning experience."
Ohtani, who calls his own game via PitchCom, also worked a slightly different outfield mix than usual, throwing 32 sinkers on the season and only 1 breaker on 103 pitched. Otani threw only 32 dunks all season in a walk.
"That was the way we planned to attack them today," said manager Phil Nevin. "While going through the game plan, he wanted to use Fastball a little more. I thought it was really effective."
However, he fell apart in the fifth, after Otani walked Jake Myers on four pitches with one out. Then he fell behind Maldonado by a score of 3-2 and left a sweeper over the heart of the board. Maldonado, hitter #9, filed over the left field fence for a two-run homer to give the Astros the lead.
Otani then gave up three consecutive singles, including an RBI single off Yordan Alvarez, before getting José Abreu and Kyle Tucker to escape more trouble. He recovered from there, hitting minimal runs in both the sixth and seventh innings to finish on a high note. But he was still accused of losing for the first time this season, as the Angels managed just three hits and one run coming off a first off homer by Zack Nieto in the third off left-handed Framper Valdez, who threw eight solid runs.
"He's really good, but he's human," Neven said of Ohtani. "He made one bad throw, and that was to a guy who seemed to do a lot of damage to us at Maldonado. The strikes after that [weren't hit hard]; There was a ball down the line. Credit to them for bringing them up over us. "
"Devoted travel trailblazer. Freelance beer scholar. Passionate analyst. Hardcore twitter fanatic."