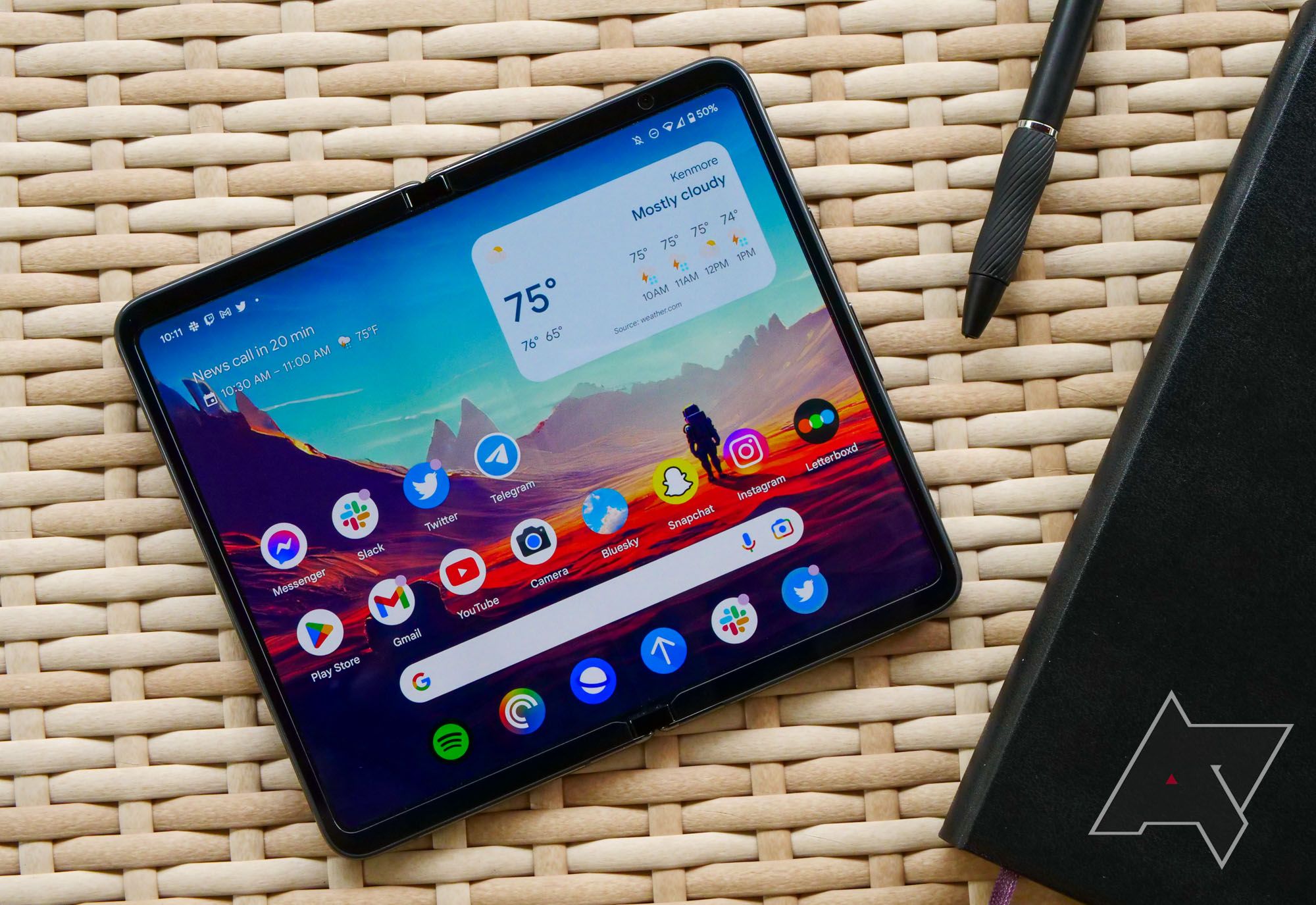 Smartphones were already expensive and fragile devices before foldable devices entered the scene. As impressive as this new device looks, we're understandably nervous about how well each of these devices is built, and we want to make sure they'll stand up to long-term use. Google introduced the first foldable Pixel Fold, a few weeks ago. Unfortunately, reviews found it left a little to be desired, and now a new breakdown of the phone reveals just how far Google seems to have cut corners.
The Google Pixel Fold isn't the most flexible of phones — there's no doubt about that. Zack Nelson, the man behind JerryRigEverything on YouTube, Show us how sustainable it is (Spoiler: not much) last week. Now, he's back with a Full teardown from Google Foldingto show us what has been sacrificed to compete with Samsung.
The device's hinge frame is made of aluminum, not stainless steel, as many reviewers have said. According to Nelson, this explains why the Google Pixel Fold is so popular folded up Easily under stress in durability test. It appears that aluminum has been used to make the Google Pixel Fold as thin as possible.
Milling aluminum is a cheaper process than milling stainless steel, and when the public's main concerns about bendable phones are related to them breaking and snapping, it pays to go the extra mile and put strong materials into the machine.
It doesn't end there: – The waterproofing method Google uses uses a hard plastic material, unlike Samsung's more flexible composite in the Galaxy Z Fold and Flip. Hard plastic is more prone to cracking and allowing liquids to get into the phone over time.
Remember, this is an $1,800 device that Google is pitching as a competitor to the Galaxy Z Fold phones, which are about to enter their fifth generation. From what we can see here, it's not clear if Google is ready to fight back.
Competition in this market would only be a good thing, but Google may need to learn from a lackluster opening, and continue to advance the technology for its next foldable phone.
"Certified food guru. Internet maven. Bacon junkie. Tv enthusiast. Avid writer. Gamer. Beeraholic."