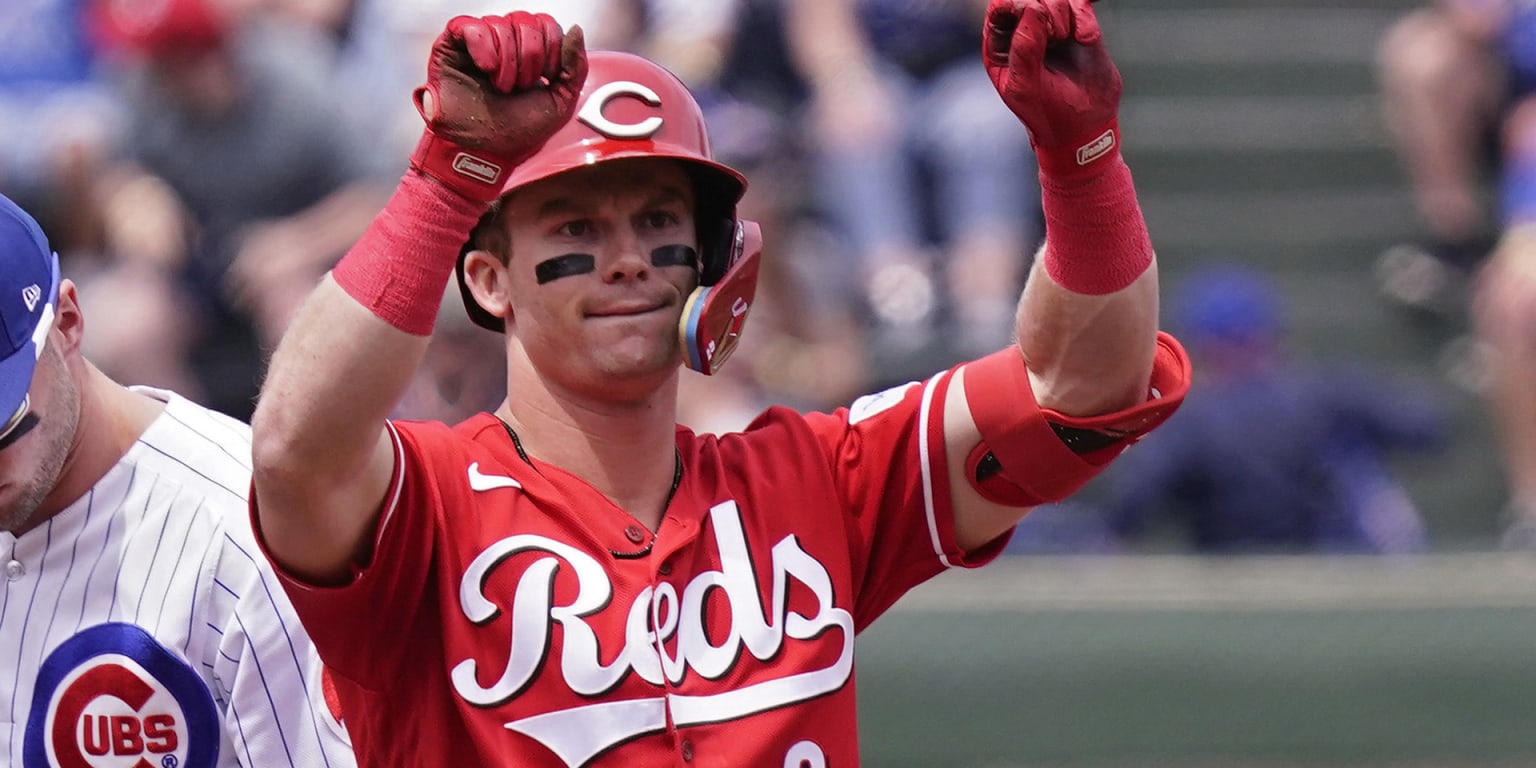 CHICAGO — In the midst of preseason talk about rebuilding the Reds and coming out of a 100-loss season, little attention has been paid to the idea that they could be on the hunt in the National League Central this year.
However, here they are. Rebuilding…and competition?
Sunday's 8-5 win over the Cubs completed a three-game sweep in which Cincinnati hitters scored 25 runs with 45 hits. It was their first series sweep at Wrigley Field since August 12-14, 2013. Despite five games under . 500 at 24-29, the Reds are third in a weak division and trail the first-place Brewers by four games. Most recently, on Thursday, the Reds were tied for the worst record in the NL.
Freshman pitcher Graham Ashcraft, who pitched five home runs for the victory, said, "If people can come and feel the camaraderie we have at this club, it's unparalleled. There are so many wonderful things to come." "There's a lot to come with guys [in the Minors] stay away from him Much of the season left. We just have to keep doing what we're doing to beat our tails."
Matt McClain
The No. 5 shortstop and fourth prospect, 91st overall by MLB Pipeline, recorded four hits on Sunday, including an RBI double in the third inning. In 12 games since McLain's promotion from Louisville on May 15, he has a slant of . 380/. 456/. 600 and currently has a seven-game hitting streak.
"I'm just trying to do my part," McClain said. "The numbers are in the past. I try to be in the present. No matter what happens, I'm on the next ballpark."
McLain's speed set the go-ahead for Sunday's fifth inning. At first base with one out, he was singled off by Cubs pitcher Drew Smillie but ran safely to second base. McLean later captured third base when Smellie missed a throw at second base.
"He put the pressure on. We have some pace," said manager David Bell. We really think it's a big part of our game to be aggressive on the rules. Always try to get ahead."
TJ Friedel
The player has played four matches, losing twice, including four doubles, in four matches since returning from the injured list. He didn't start Sunday, but his pinch-hit double scored McClain in the fifth inning.
Friedel slashes .333/.384/.507 in his 41 games this season.
"One of the advantages of not starting TJ, which doesn't happen often, is that you get that beating off the bench," Bell said. "But that doesn't make it easy to do what he did. He's playing great."
Spencer Steer
Steer, who ended a nine-game hitting streak on Saturday, helped shut down the game with a two-run homer and two runs off the field on a first-pitch fastball off left reliever Brandon Hughes in the sixth inning.
Freshman Steer is batting .386 in his last 13 games with five doubles and two homers. His seven teammates lead the club.
Steer said, "We found our identity early in spring training. We're going to work on teams, and we're going to play hard until the end. I think we kind of dealt with that this year."
Not only are the young players involved, but the veterans are also contributing.
Utility infielder Kevin Newman started at second base, reached base five times and had a 13-pitch plate appearance in the fifth inning as a result of walking the bases loaded to add another run.
Nick Senzel had two RBI hits, one in the second inning and a double in the seventh. Senzel has 23 RBIs in 30 games since April 24.
"It's fun. We're going up there and fighting for each other," Newman said. "Next player mentality. You can feel the energy, the competitiveness, the grit and the fight. That's one-to-nine or so players who haven't started."
The offense fell on Ashcraft, who had shown improvement after struggling in their last four games. In the bottom of the second with a 2–0 lead, he had one scoreless run before Patrick Wisdom hit it off the middle for a three-run homer, the only run he would allow.
"When you get these people to do things like that, they set us up for success," Ashcraft said. "Knowing the guys have my back, all I had to do was fight back, grab my stuff and compete. It helps me a lot."
"Devoted travel trailblazer. Freelance beer scholar. Passionate analyst. Hardcore twitter fanatic."