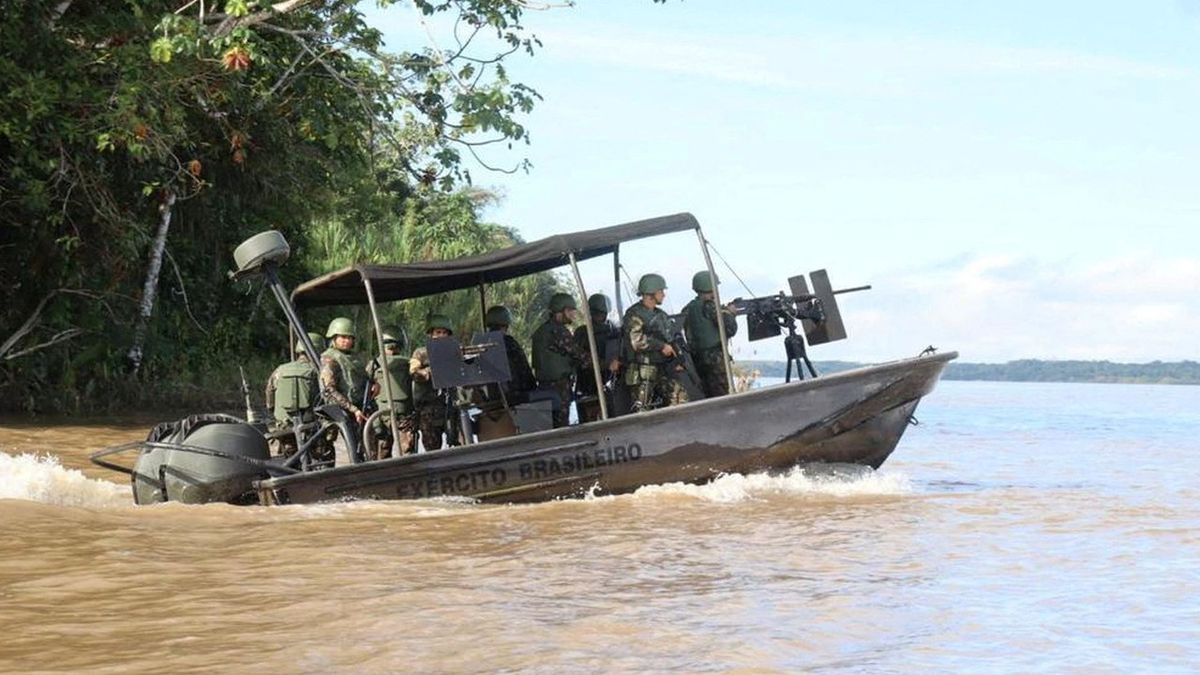 Divers from the fire department Brazil A backpack and laptop were found this Sunday in the far reaches of the Amazon, where domestic expert Bruno Pereira and British journalist Tom Phillips went missing a week ago.
The backpack was partially built of submerged wood, said a firefighter in Atalaia do Norte, the closest town to the search area, near the Valle del Javari homeland. Part of the forest has been inundated since the flood season in the region.
Federal police agents took the goods by boat to Atalia do Norde in the afternoon.
The local tribal association, which worked when Pereira went missing, confirmed firefighters had found a backpack, but could not now determine whose it belonged to. Discovering devices such as laptops There are only a handful of unusual low-income riverside communities in the region.
Earlier, police found traces of blood and human-like organic matter in the river on the boat of a fisherman who was the only suspect arrested. Both items are subject to forensic analysis. No further details have been released.
Pereira, 41, and Phillips, 57, were last seen near the gateway to the interior of the border between Peru and Colombia. The two returned alone by boat to Atalia do Norde on the Itakuai River but did not arrive.
The area has been the site of violent clashes between fishermen, poachers and government officials. Although Itakuwai is not known to be a smuggling route, violence is on the rise at a time when drug gangs are competing to control the waterways used to carry cocaine.
"Introvert. Thinker. Problem solver. Evil beer specialist. Prone to fits of apathy. Social media expert. Award-winning food fanatic."