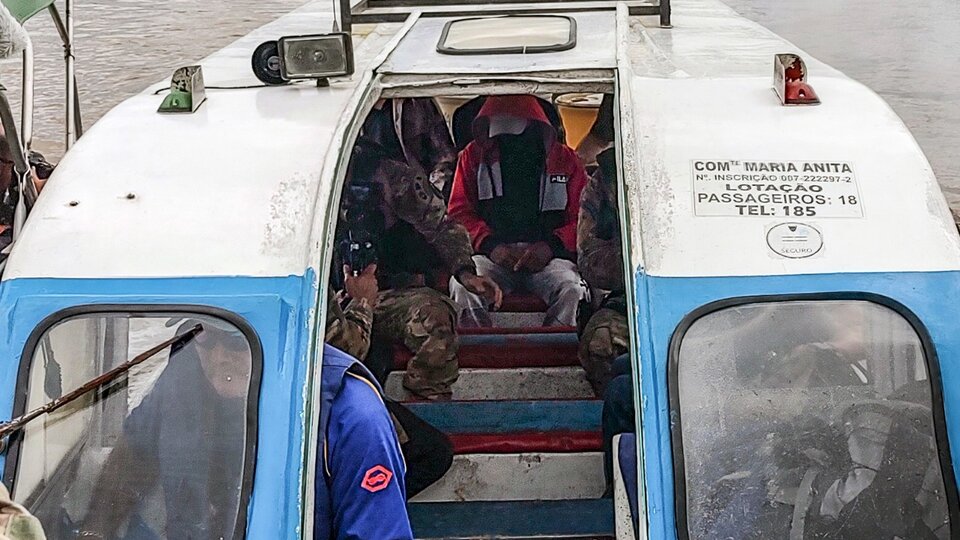 Both brothers were arrested The death of English journalist Tom Phillips and Brazilian tribal activist Bruno Pereira Both confessed to the murder in the Amazon jungle, Police sources quoted by the television channels GloboNews, Bandeirantes and Record, in retaliation for their fight against illegal fishing in the interior. The detainees were taken to the site of the remains of Phillips and Pereira in Atalia do Norde, near the three borders of Colombia and Peru, in the far west of Brazil.
On Tuesday night, Oseney da Costa de Oliveira, known as "Dos Santos", was charged with involvement in the case and allegedly threatened Amarildo da Costa Oliveira, the brother of the first arrested Amarildo da Costa Olivera, a fisherman nicknamed "Pelado". indigenista and reporter Defender The day before the disappearance.
According to sources citing local media, the brothers said they decided to kill Pereira after he surprised them with fishing practices that were considered illegal. Defendants are said to have taken both men to a secluded spot from the river, where they killed them, burned them to pieces, and then buried their remains in dry land.
This Wednesday the President of Brazil, Jair BolzanoThat maintained Phillips "looked bad in the area because he made so many statements against 'carimpiros' (illegal miners) and environmental issues."And reiterated that they were both aware of the danger they were running in the area.
"Introvert. Thinker. Problem solver. Evil beer specialist. Prone to fits of apathy. Social media expert. Award-winning food fanatic."