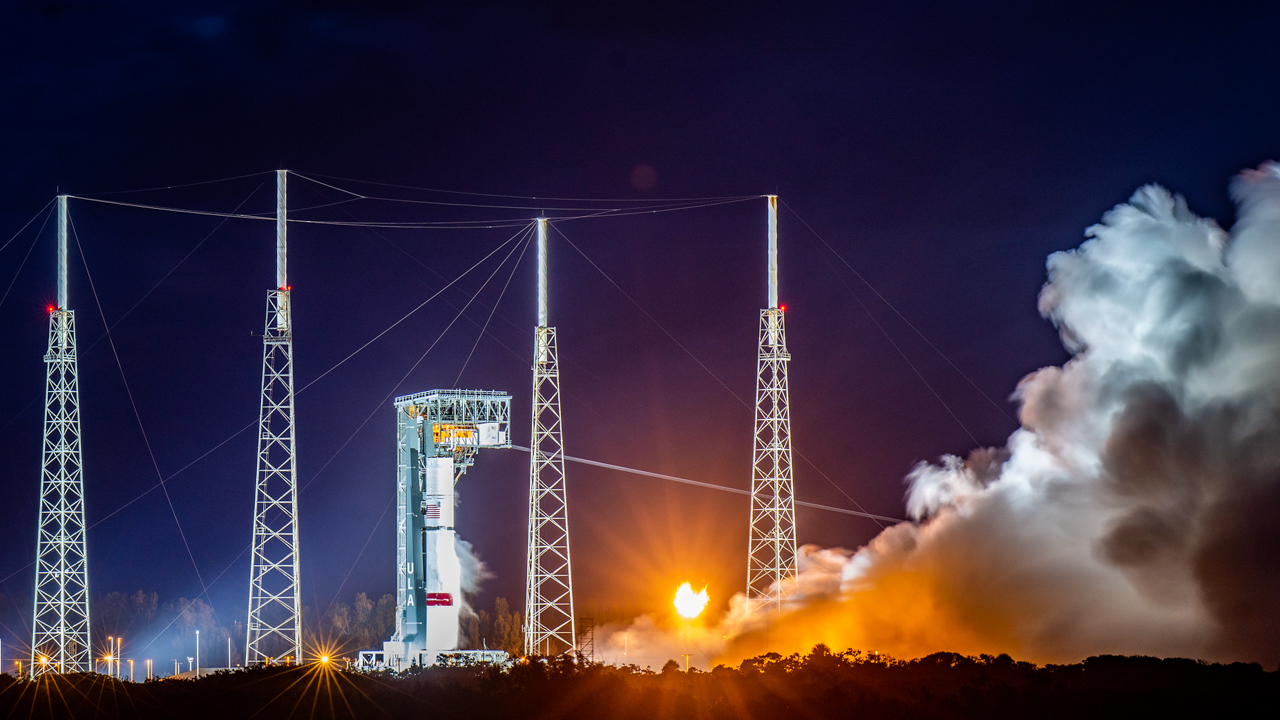 United Launch Alliance has successfully test-fired its new Vulcan rocket
After a successful Flying Tank Test (FTT), United Launch Alliance launched a Vulcan rocket for the first time last night. The two Blue Origin-built BE-4 rocket engines fired for 6 seconds and propelled the ULA closer to firing the rocket for the first time.
United Launch Alliance has stated that they are more than 98 percent through the qualification program for Vulcan, and after reviewing data from Flight Readiness Firing (FRF) and closing the anomalous Centaur V investigation, they will then announce launch plans.
During this test firing, the BE-4 engines fired at a T-velocity of 4.88 seconds and increased power by 60% for two seconds before shutting down.
The United Launch Alliance Vulcan Centaur rocket experienced several delays leading up to this moment, and recently experienced an anomaly on the Centaur V upper stage that was undergoing qualification testing at Marshall Space Flight Center in Alabama.
ULA is currently investigating the cause of this anomaly, and according to ULA CEO Torey Bruno, they found the problem was with the Centaur upper stage itself, but they are still determining whether changes need to be made to the current flight article. stacked in vulcan.
Prior to this unforeseen issue, Blue Origin had originally planned to deliver two of its ready-to-fly BE-4 engines to ULA for integration with the Vulcan missile by 2020, but various qualifications and testing delays pushed back their deliveries significantly to late 2022.
After being integrated into the first stage of the Vulcan rocket, it was then shipped aboard ULA's RocketShip down the Mississippi River, through the Gulf of Mexico, and after rounding the southern tip of Florida to Port Canaveral, Florida, after which it was unloaded and then transferred to the Vertical Integration Facility in Cape Canaveral Space Force Station.
This FRF test comes ahead of the planned summer launch of the Vulcan Centaur carrying the Astrobotics Peregrine Lunar lander and the first of two Amazon Kuiper satellites, their answer to the SpaceX Starlink satellite constellation.
Also known as the CERT-1 flight, the Vulcan Centaur rocket needs to make two successful launches to qualify to launch national security payloads for the US Space Force and other government payloads.
The second flight will include the first launch of the Sierra Space Dream Chaser, which will deliver supplies to the International Space Station. As of now, the majority of the payload manifest for Vulcan Centaur is the Kuiper satellite constellation from Amazon and the US Space Force's national security missions.
The Vulcan Centaur has a few configurations available to fit multiple payload sizes, the missile can fly with only two BE-4 engines providing 1.1 million pounds of thrust at sea level to fly using 2, 4 or 6 solid rocket boosters and with 6 SRB's that will make its thrust up to 3.8 million pounds.
This would make the Vulcan Centaur capable of delivering 60,000 pounds (27,200 kg) to low Earth orbit or 25,400 pounds (11,500 kg) to the Moon. ULA is also working on its SMART Reuse System, which will allow two BE-4 engines to separate from the first stage and, after deploying an inflatable heat barrier, return to Earth and scatter down for recovery and replenishment on the next stage. a task.
However, it is not known when ULA will start using this capability.
Questions or comments? Shoot me an email at @[email protected], or send me a tweet @tweet.
"Web maven. Infuriatingly humble beer geek. Bacon fanatic. Typical creator. Music expert."