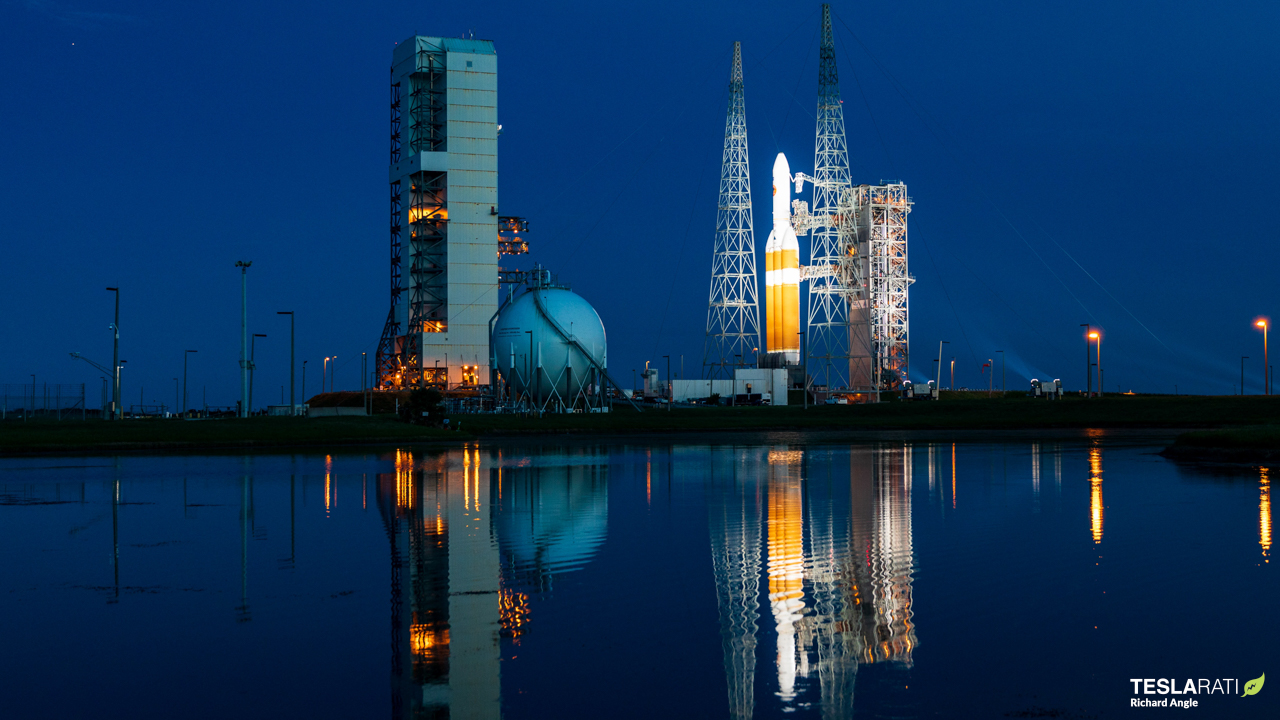 United Launch Alliance is targeting the penultimate Delta IV Heavy launch with classified mission NROL-68 at 3:29 AM ET (07:29 UTC). The launch will take place from Space Launch Complex-37 at Cape Canaveral Space Force Station in Florida.
The Delta IV Heavy was first stacked at Space Launch Complex-37 in early 2023 and originally targeted for a mid-April 2023 launch, however, an undetected issue arose during pre-launch recordings forcing delays until now.
The 33-story mobile service tower that provides access and currently protects the missile from Florida weather, scheduled to retract this evening before launch, the tower has been raised just a few inches by 40 hydraulic cylinders and rolls at 0.25 mph to a safe point ~100 yards . It may be delayed due to afternoon thunderstorms, but the launch window is extended to 7:45 a.m. ET (11:45 UTC).
The Delta IV Heavy consists of 3 primary boosters, each with an RS-68A engine. The hydrogen-fueled rocket produces 2.1 million pounds of thrust at liftoff, which can launch up to 62,540 pounds (28,370 kg) into low Earth orbit.
After liftoff, the booster will head to an easterly trajectory over the Atlantic Ocean, about two and a half minutes into flight, and the two side boosters are expected to be two and a half minutes apart in flight according to ULA vision map, but during previous NRO launches, this was only an ambiguous position due to the secrecy of the payload. Payload separation will occur approximately 7 minutes into flight and will also signal the end of the live broadcast of the ULA launch as requested by the National Reconnaissance Office.
Launch weather at liftoff is expected to be 75% favorable, but ULA will watch for thunderstorms and high winds. If the weather or technical issues do not allow for a launch, there are two chances after 24 and 48 hours.
Watch the launch here, especially the takeoff action as the Delta IV Heavy lights its engines.
Questions or comments? Email me at [email protected], or send me a tweet @employee.
"Web maven. Infuriatingly humble beer geek. Bacon fanatic. Typical creator. Music expert."