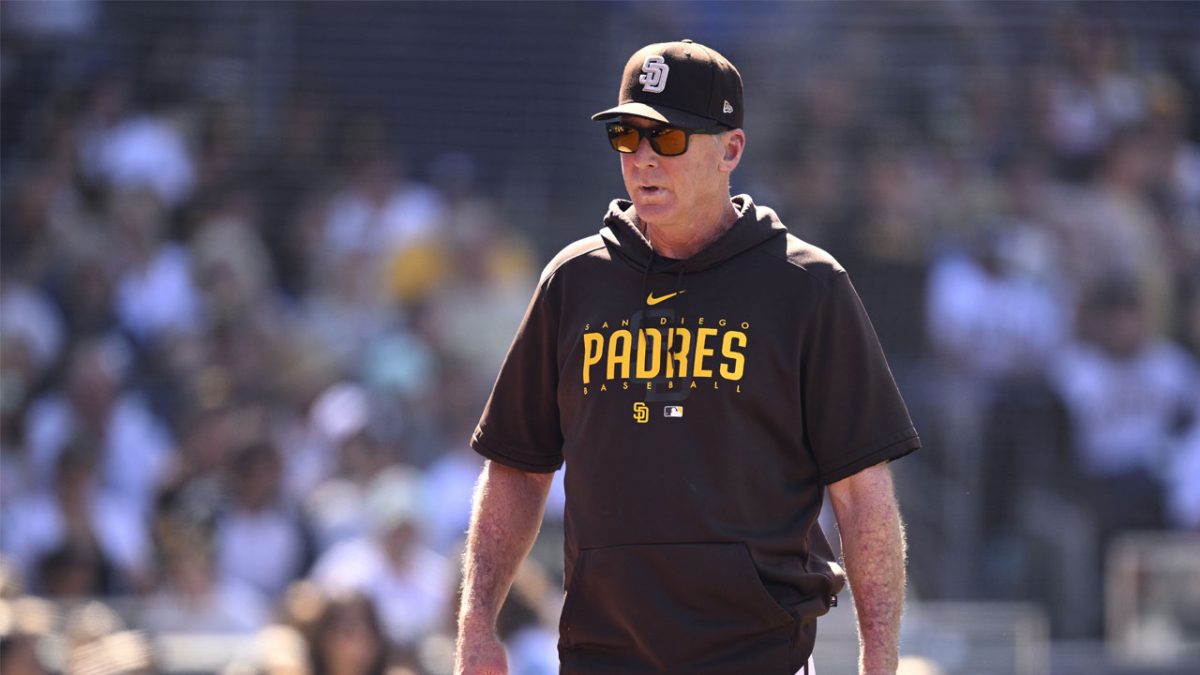 The Giants have reportedly found their next manager in Bob Melvin.
The Athletic's Andrew Baggarley reported Tuesday morning, citing sources, that the Giants "Preparing to announceMelvin as director. Shortly after, Kevin Acee of the San Diego Union-Tribune, citing sources, reported that Melvin has accepted the job Giants management.
On an emergency episode of "Giants Talk," NBC Sports Bay Area's Carlos Ramirez and Sean Estes discussed the move and why San Francisco moving a manager away from San Diego may feel like déjà vu.
"He had a very good team to work with; [the San Diego Padres] "He went to the NLCS two years ago," Estes told Ramirez. "Things didn't go well for them this year, but the fact is they let him walk, like the Padres did with Bruce Bochy in 2007 when he became the Giants manager. I was on the Padres' team, and I was surprised they let Bruce Bochy go and interview with other teams.
"It's kind of funny, kind of coincidental it's the same scenario. It's a manager from San Diego who's allowed to interview, and the Giants are the first team to interview this manager and sign with this team. So let's just hope that Bob Melvin can follow Bruce Bochy steps in and becomes a very successful manager with the San Francisco Giants. But I think it's a great hire for the Giants, and I think it makes a lot of sense in a lot of different ways."
Melvin, just like Bochy, is a former MLB catcher who played three seasons with the Giants from 1986 to 1988. Estes believes it's no coincidence that both former catchers have achieved success as managers.
"It's a lot of similarities," Estes added. "I don't think it's a coincidence that you have so many great managers who were good catchers, because players have to know not only hitting and defense, but they have to know defense as well. They have to know everything about the game of baseball. They did that." . "To know how to run a game, they have to know how to lead a defense. Most of the time, they become your leaders."
The Giants won three World Series under Bushey. If history is any indication, signing a former catcher and Padres manager could bode well for the Giants.
Download and follow the Giants Talk Podcast
"Devoted travel trailblazer. Freelance beer scholar. Passionate analyst. Hardcore twitter fanatic."