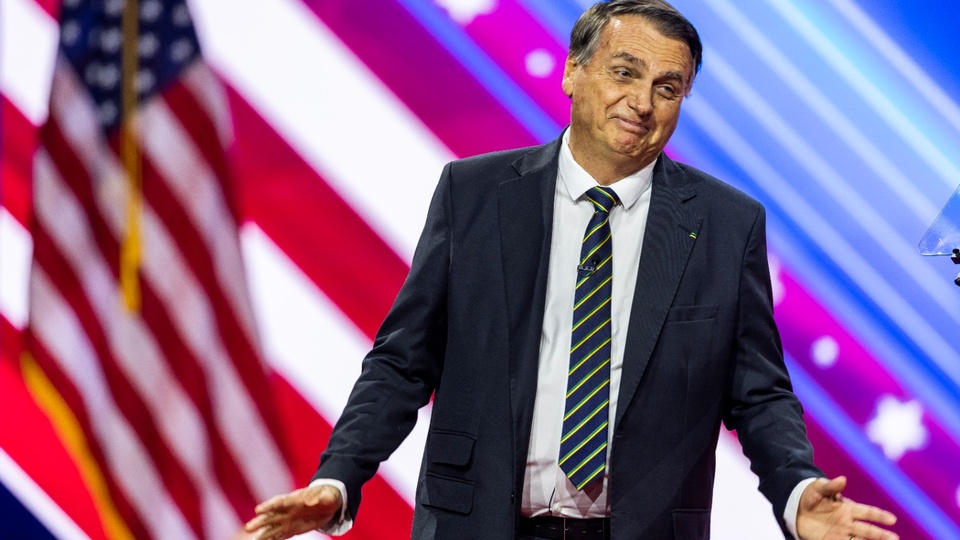 Former president of Brazil Jair Bolsonaro, He denied doing anything "illegal". In 2021, after reports of alleged attempts to enter the country irregularly, Saudi Arabia gifted former first lady $3.2 million worth of jewelry. After participating in the Conservative Political Action Conference, the largest annual forum for the American right, in Washington, Bolsonaro said he would return to his country "soon" to continue his involvement in politics.
Newspaper Arena In October 2021, a delegation from the Bolsonaro government attempted to enter without declaring jewelry that had been gifted by the Saudi government to the former president's wife, Michelle Bolsonaro, it was reported on Friday. A necklace, a ring, a watch and a pair of earrings They were found during a search at Sao Paulo's Cuarulhos Airport in the bag of an adviser to then Minister of Mines and Energy Bento Albuquerque who was returning from an official trip to the Middle East.
Since they were undeclared, the customs retained the jewels, and they remain with them till today. "They are accusing me of a gift I did not ask for or receive. There was no illegality on my part."He told CNN Brazil Bolsonaro, who is based in the United States. The far-right leader clarified that he was not aware of the values ​​of the items and that their destination would be the President's legacy.
Brazilian law requires travelers to declare and pay the tax due when entering the country with goods worth more than a thousand dollars. However, they could have entered the country without paying if they had been declared an official gift to the government, so that the jewels would be considered property of the government and not of the president's ex-marriage after the end of the term.
According to ArenaBolsonaro government officials made several attempts at customs, without success, to free the jewels. Minister of Justice, Flavio DinoHe promised to submit an inquiry request to the Central Police on Monday.
Bolsonaro has been in the United States since Dec. 30 and is pending a visa change requested by his lawyer in January to allow him to stay another six months in the country, where he arrived two days before the end of his term. This time he was based in Florida, from where he traveled to the US capital on Friday to attend the Republican Party convention. Inauguration for former President Donald Trump.
In his speech on Saturday, Bolsonaro made no mention of what happened in the Jan. 8 coup attempt or his eventual return to Brazil, but he made it clear that his work is far from over. "I'm going back (to Brazil) soon, trying to get back to normal, get involved in politics and be close to my family"The former president made the pledge from Washington.
"Introvert. Thinker. Problem solver. Evil beer specialist. Prone to fits of apathy. Social media expert. Award-winning food fanatic."