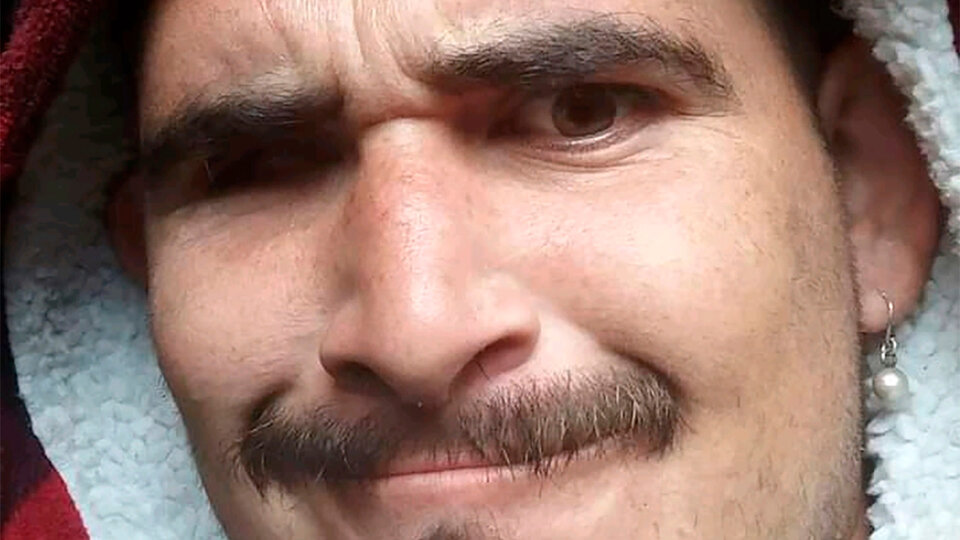 The Patricio Bardot, coordinator of Chile's trauma victims and families, confirmed the suicide., A 26-year-old man who was injured during the carbineros repression of social protests the country experienced at the end of 2019.
"Do not lower your hands"

"We dress in mourning. We have the painful task of conveying that Our colleague Patricio Bardo Munoz from Valparaiso decided to end his life, all of which was the result of a terrible depression. ", Organization report, in turn added that Bardo "After being distorted by government agents, he could not get out of depression".
Around midnight dOn November 27, 2019, while attending a protest in Valparaiso Bardot felt a noise behind him. He spun and was hit by tear gas canisters in his right eye. According to the Coordinator of Eye Trauma Victims and Families, The speed of the blunt object would have killed him if it had hit his head. However, when he went back, the artwork reached his right eye. Causing vision loss.
At the end of October, during another protest, Bardo He was detained by a police officer in Vina del Mar and four particles were found very close to his body and face.. One of them Embedded in the right side of his face. It could not be removed because it was in the muscles and could endanger health.
"We can not forget this misery that afflicts all of us. People suffering from eye trauma during the suppression of social outburst."Do not lay down your arms and join the struggle. Deepest condolences to all his family."The committee said in a statement.
For his part, National Institute for Human Rights (INDH) Emphasizing the importance of psychological support, a "Comprehensive Compensation Act for Victims of Human Rights Violations from October 18, 2019".
The Presidential Candidate, Gabriel Borick (Recognize Dignity), Mourned the death of Bardot. "I send strength to their families and to all those affected by the eye trauma I reiterate my commitment that we must build at the center of human rights Chile", He said.
The Camila Vallejo, deputy of the Communist Party (PC), Joined the government in demanding compensation for victims of violence. "He took his own life before leaving the government. There is an urgent need for a government committed to providing comprehensive compensation to victims of human rights abuses."As he said on his Twitter account.
In turn, the Deputy Carmen Hertz (PC), He regretted and promised Burdock's death "Without justice or compensation, impunity hurts the soul of the community and tortures its members. My condolences to his family.". Elected deputy Emilia Schneider called for an "end to impunity." According to the former university director, "victims of human rights abuses have been abandoned by the government."
For that Volume Elisa Kyustinyanovich That is the "painful news". "What dark days the far right and fascism have brought us. A dark warning signal that reminds us: it does not matter who rules."He mentioned on his Twitter account.
"Barriers persist"

The Latin American Forum on Human RightsAdded to the grief and anger of another dangerous victim for serious, massive and systematic violations of human rights during social unrest. "Chile can not go on without punishment"They said in the post.
Meanwhile, the Los Ojos de Chile Foundation tweeted: "The suicide of Patricio Bardo Munoz hurts us on such memorable days as today. A 26-year-old man suffering from eye trauma was attacked and abandoned by the government and this government."
For its part, the Chilean Human Rights Commission said, "The The government must respond to its failure to fulfill its obligation to rehabilitate victims. Patricio Pardo Muñoz not only suffered eye trauma but also lost his life due to unacceptable cause. Indifference Of the state facing the pain of the victims ".
Last October, the United Nations called on the Chilean government to "deepen its efforts" to address human rights abuses during mass protests. In a stern statement, John Jarab, the United Nations High Commissioner for Human Rights in South America, said that "there are still barriers to access to guarantees of justice, compensation and non-reparation for victims."
"Introvert. Thinker. Problem solver. Evil beer specialist. Prone to fits of apathy. Social media expert. Award-winning food fanatic."