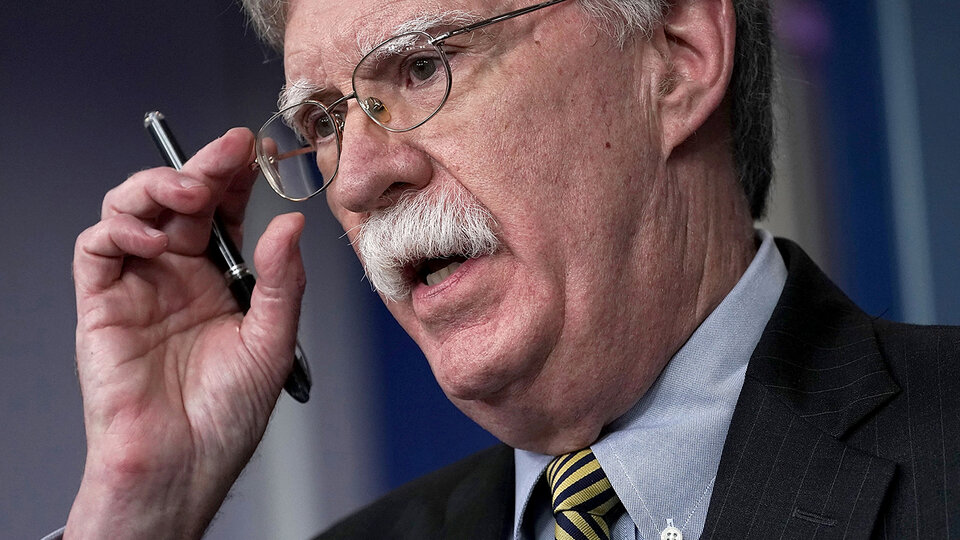 Former White House Security Adviser John Bolton He admitted this Tuesday that he "helped" plan coups in different countries. The US diplomat – who served in Donald Trump's administration – isn't shy about admitting it. The US interferes in the internal affairs of other countries, saying that it "takes a lot of work" to overthrow a government and seize power in a country.
Bolton's confession follows leaks of Trump's contacts with far-right groups ahead of the Capitol attack. Interviewed by former National Security Adviser CNN To provide more details about the revelations of the committee investigating the invasion of the National Congress. Bolton said the attack on the Capitol was not "perfectly planned" but was based on the former president's progress to retain office.
Disagreeing with the former US ambassador to the United Nations, journalist Jack Tapper pointed out that "a coup attempt does not need to be clever". Bolton defined himself as an expert in overthrowing foreign governments.
"I don't agree with that," Bolton said, as seen in the video. "what Someone who helped plot the plot, Not here, but elsewhere, a lot of work is needed. He didn't do that either. I was stumbling from one idea to another," he admitted.
Moments later, Topper returned to Bolton's casual acknowledgment of his involvement in international victories. "We were talking about what his ability is and what you have to do to plan for success. You cited your experience in planning victories," the journalist slipped in. "I'm not going to go into details," said the Republican diplomat, who referred to the 2019 coup attempt in Venezuela against Nicolas Maduro. At the time, Bolton was no longer part of the North American administration. said. There he "saw what it takes for the opposition to overthrow a president." He compared it to "the idea that Donald Trump is half as competent as the Venezuelan opposition."
Ending the interview further exposed Bolton's impunity. "I feel like there are other things you're not telling me," the CNN reporter responded.
"I'm sure," Bolton smiled.
"Introvert. Thinker. Problem solver. Evil beer specialist. Prone to fits of apathy. Social media expert. Award-winning food fanatic."