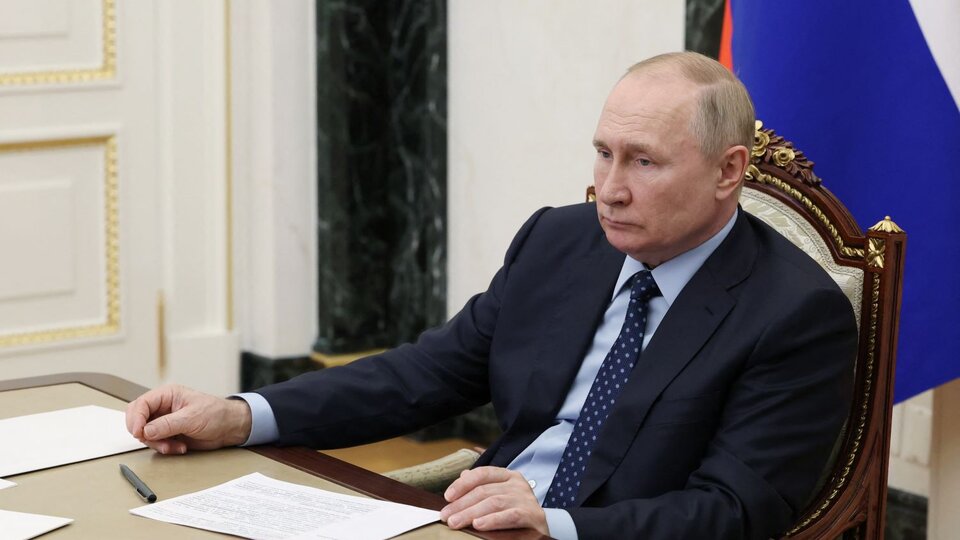 Germany trembles at the prospect of losing Russian gas
From the air conditioning of offices to the temperature of the water in the shower and the lighting of the traffic lights: Germany lives with the fear of gas shortages due to the cut in Russian supplies. The government is living with tension ahead of a critical date: supplies from the Nord Stream 1 gas pipeline were cut off Monday for routine maintenance.
The cut will last for ten days, but Germany fears that Russia will take advantage of it to completely stop gas exports. "No possibility can be excluded," warned Economy Minister Robert Habeck, of Moscow using a "gas weapon" against Europe to undermine its support for Ukraine.
Given the warning signs, industry, municipalities and administrations try to reduce their energy consumption by all means. "During the pandemic, it is possible that we often resort to teleworking for a certain period of time. To save energy for the national good at this time," said Henkel's chairman Carsten Noble, one of the company's heavyweights. , explained to reporters
It's not just the business owner involved. The chemical sector is particularly vulnerable because it relies heavily on gas. The VCI system says it is prepared for the "worst". BASF, an important company in Ludwigshafen (southwest), is considering imposing a partial strike on part of its workforce if Russian gas begins to flow out.
Klaus Müller, the head of the Federal Network Agency, explained that "if no more Russian gas comes … we have reserves for a month or two. According to him, this justifies the alarm messages because customers will "receive an email from their supplier" with a bill "three times" the current one.
The German lower house, the Bundestag, already adopted an energy-saving plan on Thursday: heating over 20 degrees in winter is over, and private sinks will have no hot water.
Berlin plans to increase its coal use and buy billions of euros worth of liquefied natural gas from producers such as Qatar and the United States.
However, the economy minister warned that Germany could face "very difficult decisions" if Russian gas supplies continue to fall.
According to major economic institutes, the country cannot avoid entering recession, with its GDP falling by 6.5% between 2022 and 2023. This will create ripple effects in Europe: for example, BASF produces essential chemicals for the pharmaceutical, food and automobile sectors.
The German government is preparing to release huge sums to bail out Uniper Group, the country's leading gas supplier and Gazprom's first customer, which must buy the missing volumes at higher market prices, for which it has submitted a bailout request to the government.
The measures are accompanied by a "strong wave of price hikes for German consumers," company director Klaus-Dieter Maubach warned.
And in the first sign of an earthquake threatening the country, a spike in energy prices in June led to Germany's first trade deficit in years.
"Introvert. Thinker. Problem solver. Evil beer specialist. Prone to fits of apathy. Social media expert. Award-winning food fanatic."