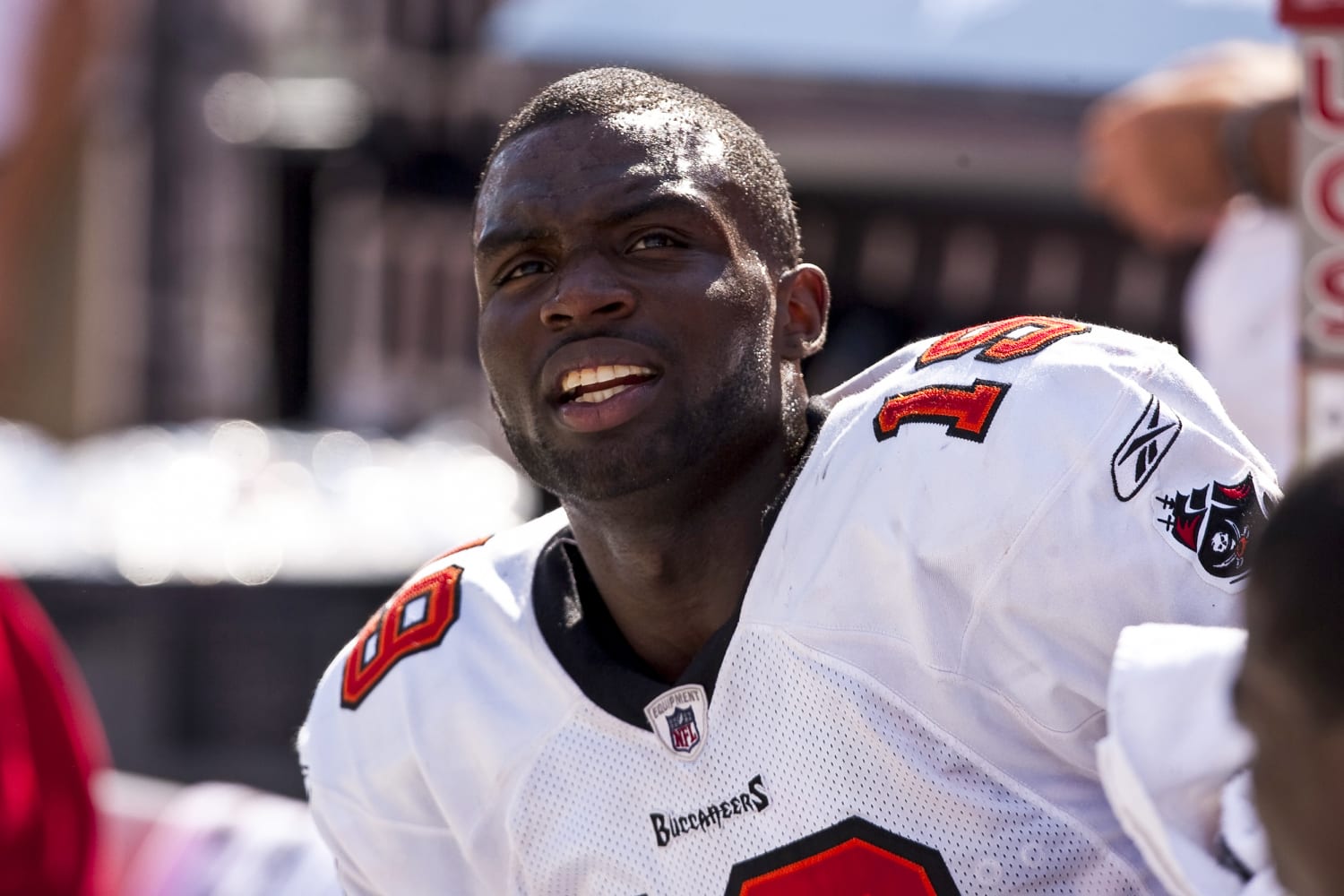 Former NFL wide receiver Mike Williams, who spent most of his career playing for the Tampa Bay Buccaneers, has died, the team announced Tuesday. He was 36 years old.
Williams was seriously injured in a construction accident last week. NBC Sports reported.
The pirates issued a statement offering condolences to his family and friends.
"We are saddened to hear of Mike Williams' sudden passing, which has left our organization, former teammates, and fans with heavy hearts. We send our deepest condolences to his family and loved ones as they mourn this tragedy."
Williams' relatives could not be reached for comment Tuesday afternoon.
His mother, Mary Rosenthal, said her family needed a "Hail Mary" after Williams was taken off a ventilator on Friday. CBS affiliate WIVB in Buffalo, New York, reported Sunday.
Williams was doing electrical work last month when someone dropped a steel beam on his head, Rosenthal told WIVB. Initially, he survived the accident, but her son complained of headaches and his symptoms worsened.
She told the outlet that he was hospitalized days later after losing feeling in his legs and then contracting a staph infection. He underwent spinal cord surgery and was placed on life support.
"He said, 'If this happens to me, I'm going to pull the plug because I don't want to live like this,'" Rosenthal told WIVB. "Those are his wishes. When he was a footballer, he had already signed the papers."
Syracuse University too Issue a statement on Tuesday, expressing sadness over Williams' death.
Williams played three outstanding seasons with the Orange, compiling statistics that firmly etched his name into the top 10 among several categories among wide receivers and offensive players, the release said.
Williams is the program's all-time leader in consecutive games with a touchdown catch, breaking the goal streak in 10 straight games, the university said.
"We are saddened to learn of the tragic passing of former Syracuse student-athlete Mike Williams," said University Director of Athletics John Wildhack. "Our deepest sympathies go out to Mike's family, friends and everyone in the Syracuse football family who knew Mike."
After his time at Syracuse, the Buccaneers selected Williams in the fourth round of the NFL draft in 2010. When injuries sidelined him in Tampa, he was traded to the Buffalo Bills in 2014, where he finished his NFL career.
He finished his time in the league with 26 touchdowns and 223 catches for 3,089 yards, according to NBC Sports.
"Devoted travel trailblazer. Freelance beer scholar. Passionate analyst. Hardcore twitter fanatic."