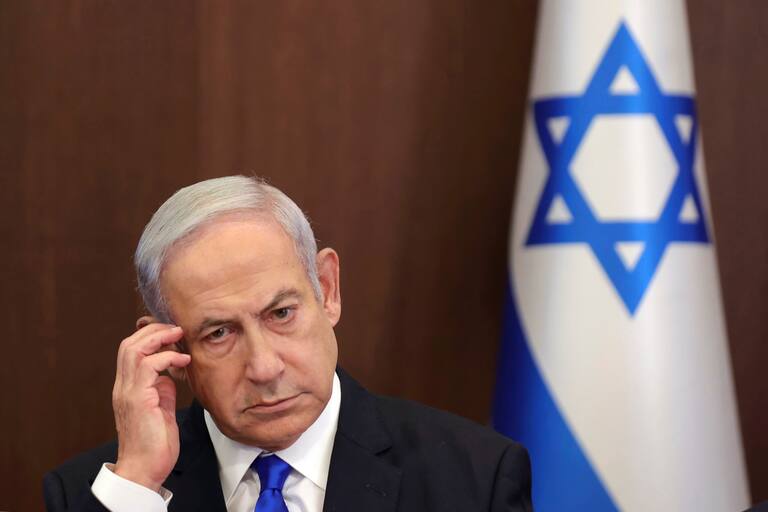 JERUSALEM.- On the same day that thousands of protesters returned to perform a weekly anti-government ritual six months ago, Israeli Prime Minister Benjamin Netanyahu announced that he will undergo surgery Sunday morning at the hospital to have a pacemaker implanted.
"A week ago I was fitted with a monitoring device. The device beeped this afternoon and said it Should I get a pacemaker? I have to do it tonight," Netanyahu said in a video released by his government office. "I feel better, but I have to ask my doctors," he added.
Tens of thousands of people gathered in Jerusalem today in the last leg of a rally towards parliament that began on Tuesday and is seeking to put pressure on the prime minister. Stop judicial reform According to the complaint, the independence of the judiciary will be affected.
Demonstrators made one last stop yesterday before entering Jerusalem to celebrate the weekly Jewish holiday of "Sabbath" and slept in Shoresh, 20 kilometers west of the holy city.
Thousands of people from all over the country joined the several kilometer column today.
This massive mobilization occurs a day before a measure of reform begins to be debated. "fairness" It allows the judiciary to rule on unfair government decisions, including appointments.
The government is expected to vote decisively This action is between Monday and Tuesday, which was already recognized as the first event on July 11. If it gets the green light, it will be the first major component of the proposed judicial reform.
Other measures of the reform have also angered the opposition, such as the overhaul of the judicial appointment process adopted by the representatives in the first reading.
AP and Reuters agencies
Nation
"Introvert. Thinker. Problem solver. Evil beer specialist. Prone to fits of apathy. Social media expert. Award-winning food fanatic."