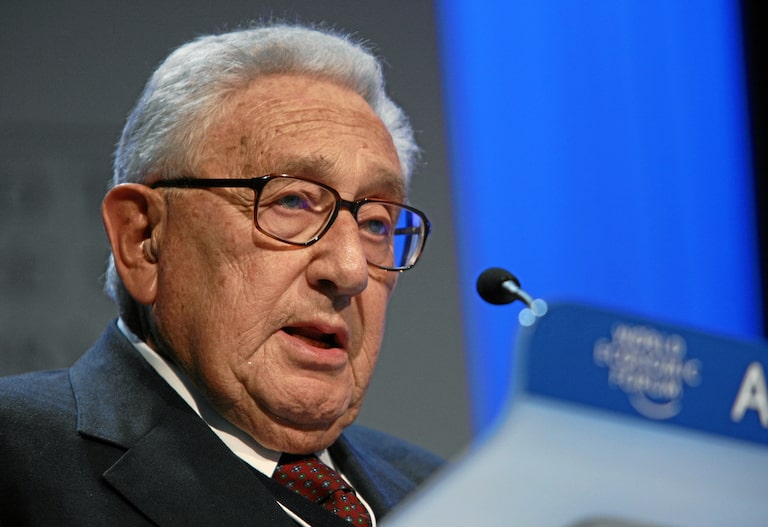 Washington. Henry Kissinger, 99 years old, one US Secretaries of State Most remembered in history (1973-1977), he gave a long interview of about eight hours over two days to the British press. Economist In which he spoke in detail How do you think the war will turn out, Ukraine's NATO membership will also favor RussiaAnd where he expressed his concern Your country's relations with China and the future of artificial intelligence (AI).
Kissinger received the 100th birthday on May 27 Economist In his office on the 33rd floor of an Art Deco building in midtown Manhattan. Former Secretary of State in Republican administrations Richard Nixon and his successor, Gerald FordHe is even working on two books, one on AI and the other on grand international alliances. He compared the alliances' current rivalry to the pre-World War I situation, saying, "Neither side has much room for political concessions. Any disturbance of the balance can have disastrous consequences".
On more specific topics, he explored the conflict between Kiev and Moscow and the contribution the West could make to end the war.
"The Europeans are saying: 'We don't want Ukraine in NATO because it's too dangerous. So, we'll arm them, give them sophisticated weapons. How do you expect that to work?!" In this regard, he said that in a possible conversation with Russian President Vladimir Putin, he would tell him that "Russia is safe with Ukraine in NATO."
And he explained his reasoning: "We have now armed Ukraine A better armed country and a leadership with less strategic experience in Europe. Perhaps when the war ends, Russia lost many of its gains, but retained Sevastopol [la principal ciudad de la península de Crimea]We may have a disaffected Russia, but also a disaffected Ukraine; In other words, a balance of dissatisfaction. So for Europe's security [y de Rusia], Better to have Ukraine in NATO where it cannot make national decisions on territorial claims". Kissinger felt that Ukraine would present a danger outside of NATO "A state of solitude that cares only for itself".
A former secretary of state, perhaps most knowledgeable about the relationship between America And China And it led to a rapprochement between the two powers in the 1970s, alarmed by the increasingly intense competition between Washington and Beijing for technological and economic superiority.
"The two greatest dangers to peace now are us. [Estados Unidos y China]. In the sense that we have the ability to destroy humanity.He promised.
In his opinion, the fate of humanity depends on whether the two giants can unite. He believes the rapid advancement of artificial intelligence (AI) in particular is leaving Washington and Beijing "Only five to 10 years to find a way to reach an agreement."
From the American point of view, he felt that there was a misinterpretation of Chinese ambitions: "They say that China wants to dominate the world … but what answer do they give. [China] They want to be powerful," Kissinger said.. "They are not advancing towards world domination in the Hitlerian sense".
"It's how they think now or how they thought about the world order," the expert added, describing Chinese thinking. Closer to Confucianism than Marxism, in the sense that "your country should reach the maximum strength it is capable of and be respected for your achievements."
Regarding the risks of AI, Kissinger expressed his concern about the effects AI could have on the rivalry between Beijing and Washington in particular.
"They are two types of power, historically, a military conflict would have been inevitable. But this is not a normal situation, due to mutual assured destruction and artificial intelligence. We are at the beginning of the ability of machines to impose a global plague or other epidemic in any field of human destruction, not just nuclear power.". Therefore, considered that "Circumstances demand responsible leaders who at least try to avoid conflict."
Nation
"Introvert. Thinker. Problem solver. Evil beer specialist. Prone to fits of apathy. Social media expert. Award-winning food fanatic."