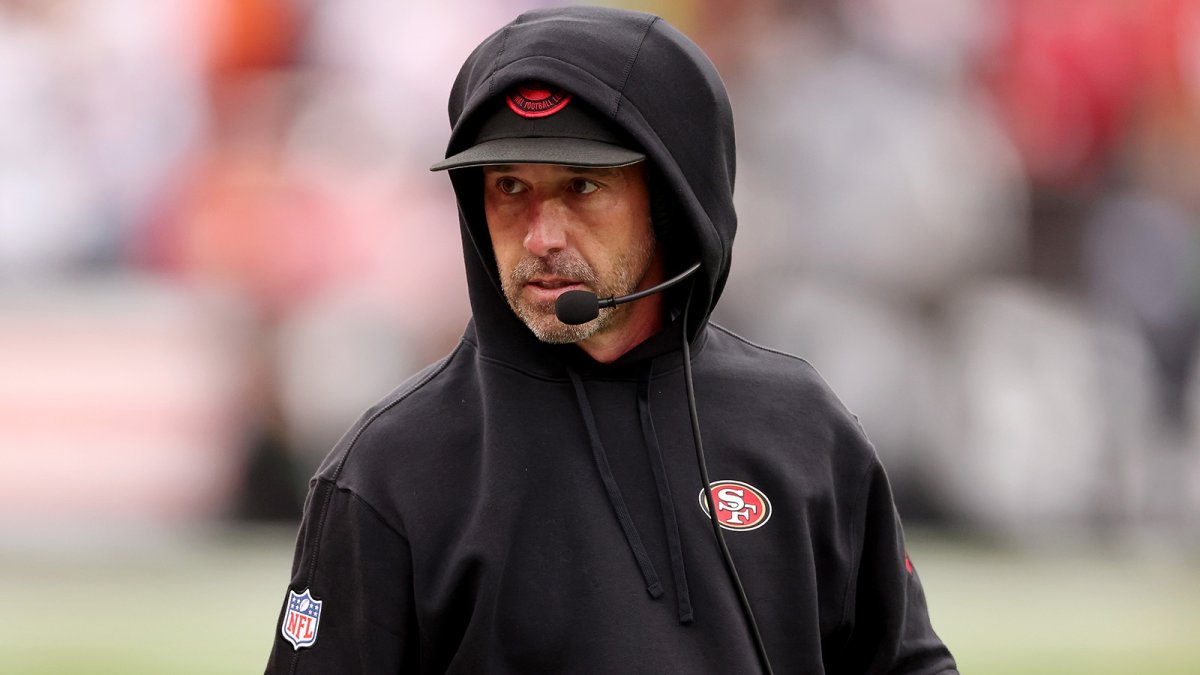 The 49ers moved into field goal range in the final minute of their 19-17 loss to the Cleveland Browns on Sunday, looking to mark a special moment for rookie kicker Jake Moody.
Running back Jordan Mason rushed for three yards down to Cleveland's 23-yard line with 45 seconds left. Coach Kyle Shanahan elected to let the clock run, and it read 10 seconds remaining when quarterback Brock Purdy punted the football into the natural turf at Cleveland Browns Stadium.
On third down and with one timeout remaining for the 49ers, Moody missed a potential game-winning field goal attempt with a 41-yarder. Brown took over from there and closed out the victory.
After the game, San Francisco coach Kyle Shanahan made the decision to milk the clock and kick the field goal on third down rather than fight for more yards with one timeout in hand.
"We wanted to leave [the clock] "It's there in case there's a bad shot or something like that so we can pick it up and play another game," Shanahan told reporters in Cleveland. "That's exactly how we felt."
Moody missed two kicks on Sunday — a potential game-winner from 41 yards out and a 54-yard attempt in the first quarter. The third-round draft pick was 9-of-9 on field goals and 20-of-20 on extra points heading into Week 6.
One kick through the posts could have flipped the score from loss to win, but Shanahan isn't putting all the blame on his 23-year-old who is still building confidence in the NFL.
"It's always hard to miss the last kick, but it happens in football," Shanahan said. "They played better than us today. That was the last game, but there was a lot more today than that."
Download and follow the 49ers Talk Podcast
"Devoted travel trailblazer. Freelance beer scholar. Passionate analyst. Hardcore twitter fanatic."