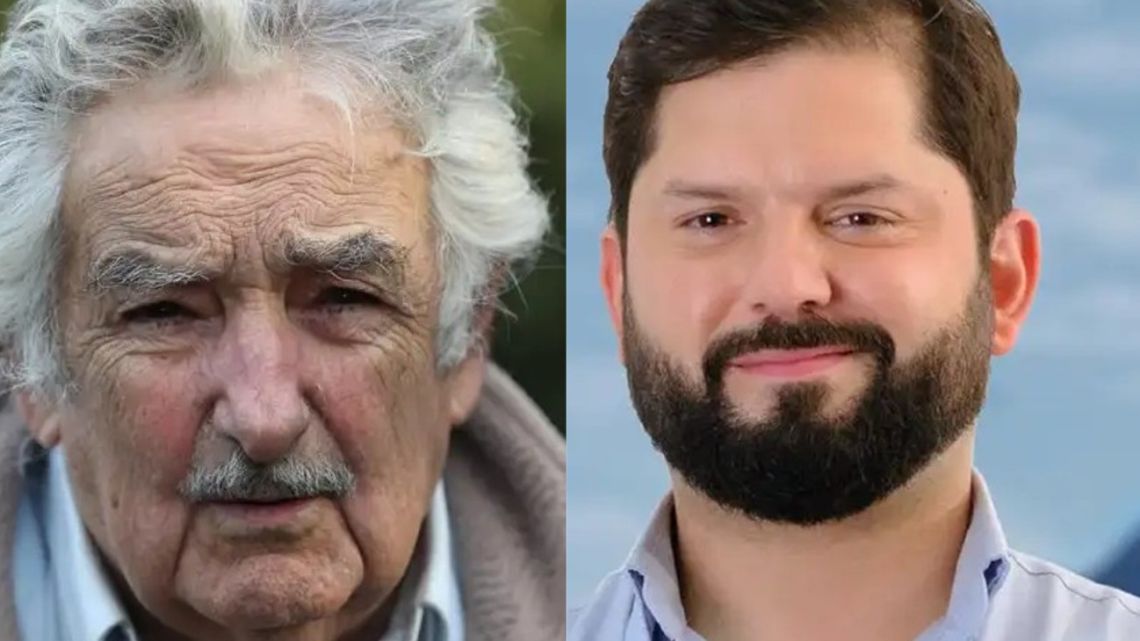 Gabriel Borick, Chile's next presidentBroadcast in a radio interview with Former Uruguayan President Jose "Pepe" MujicaAnd the latter congratulated his success when listening to the new progressive generation of Latin America Do not make the mistakes of your ancestors.
As part of a radio interview M24 From Uruguay, Gabriel Boric agreed with Pepe Mujica, and when warned he pointed to a representative of a "new generation": "Do not make our mistakes, make your time but not ours. Like a dog and a cat are harmful to me because they are harmful to the future of our people. It is very bad to judge the realities of nations from the ditch of our ideas. Everything it does divides us further".
In response, the newly elected president of Chile promised that Mujica would be "a criterion" and that he would take his advice "very seriously" and that those mistakes of previous generations would "not tie our hands with anything." You can do "and" it should be a stimulus and not make a mistake ".
Mujica, meanwhile, cited Chile as an example for a country where economic growth has not improved the living standards of the most vulnerable sectors. The 87-year-old politician recalled that he had spoken to Chilean citizens he met several times shortly before the 2018 social upheaval and told them: "Do not confuse GDP with the reality of the people."
Borick called Venezuela a "failed experience" and distanced himself from Daniel Ortega.
"You have to worry that every day's work and interest do not feed the future. Governments eat parties, they bureaucratically suffocate, parties, coalition forces are on the side. You must rule. But do not kill what is left after you," Mujica added, adding that his politics to war He took the opportunity to point out that the main thing in the step was to "leave the seed".
Finally, Mujica warned the war that he would not attend the presidential inauguration scheduled for March 11 as he was getting older. Later, the Chilean president-elect promised to meet him at his farm in Montevideo, even though he was absent, "your ideas and love will be violated."
"Introvert. Thinker. Problem solver. Evil beer specialist. Prone to fits of apathy. Social media expert. Award-winning food fanatic."