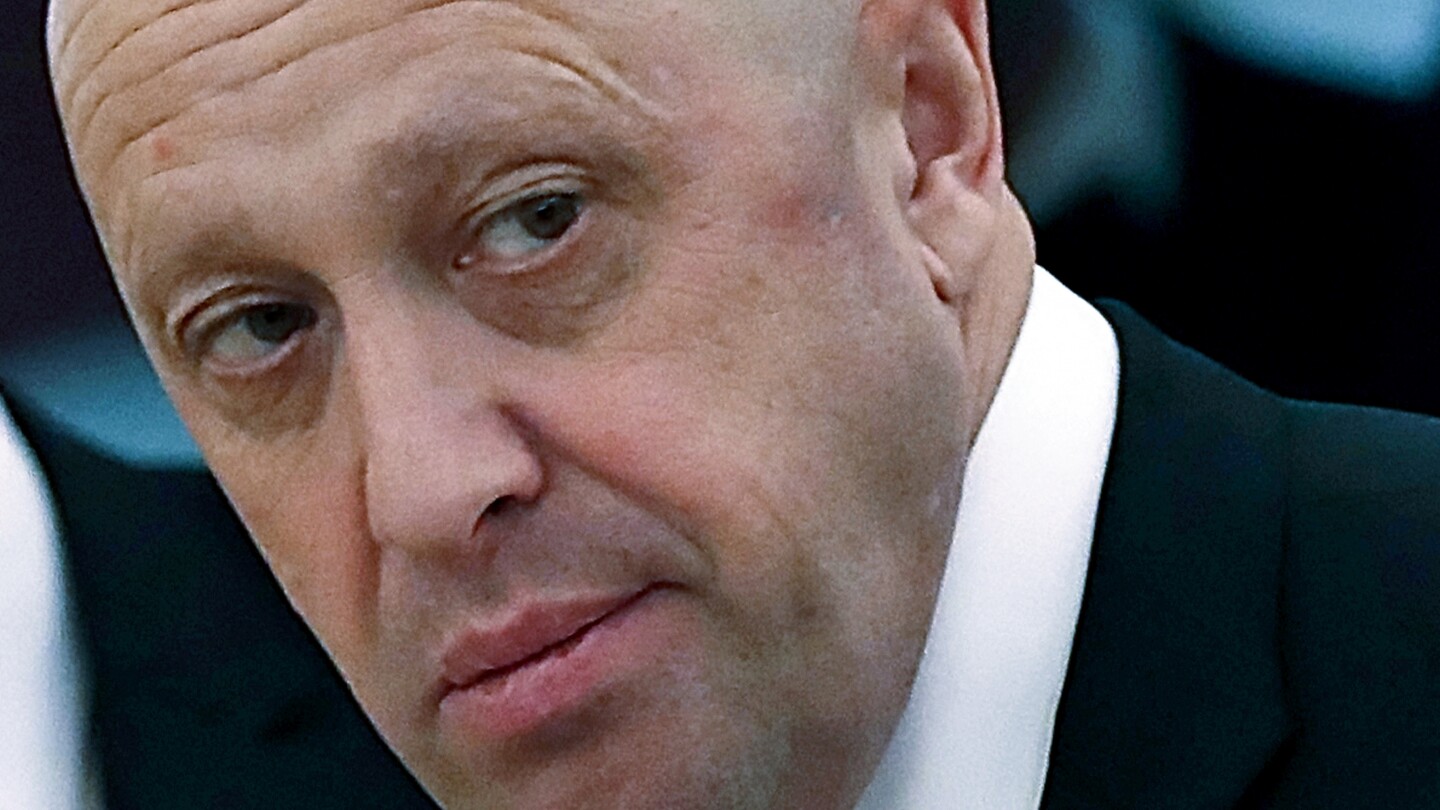 Mercenary leader Yevgeny Prigozhin, who led A.I Short armed rebellion Emergency officials said the man who was acting against the Russian military earlier this year was on the passenger list of the private jet that crashed on Wednesday, killing all 10 people on board. It was not immediately clear if Prigozhin was on board.
The incident immediately raises suspicions because the fate of the founder of the private military company Wagner has been the subject of intense speculation ever since he staged the mutiny. The Kremlin said he would be exiled to Belarus, but the mercenary commander, whose forces were some of the best fighting Russia in Ukraine, has reportedly since appeared in Russia.
The incident also comes after Russian media reported that a senior general linked to Prigozhin had been removed from his post as air force chief.
A plane carrying three pilots and seven passengers en route from Moscow to St Petersburg has crashed more than 100 km north of the capital, officials said, according to the Russian news agency TASS, citing officials. It was not clear if Prigozhin was among those on board, although Russia's civil aviation regulator, Rozavyatsia, said he was on the passenger list.
Vladimir Rogov, the Russian-appointed official in Ukraine's partially occupied Zaporizhia region, said he spoke to Wagner commanders who confirmed Prigozhin was on board when the plane crashed. Dmitry Utkin, Prigozhin's chief aide, whose call sign Wagner became the company's name, was as well, according to Rogov.
"We have seen the reports. If this is confirmed, no one should be surprised," said Adrienne Watson, a spokeswoman for the US National Security Council, in a statement.
However, Kerr-Giles, a Russia expert at the Chatham House international affairs think tank, urged caution about reports of Prigozhin's death. He added that "several individuals changed their name to Yevgeny Prigozhin, as part of his efforts to obscure his travels."
"Let's not be surprised if he appears soon in a new video from Africa," Giles said.
Flight tracking data reviewed by The Associated Press showed that a private jet previously used by Prigozhin took off from Moscow on Wednesday night and its transponder signal disappeared minutes later.
The signal stopped abruptly while the plane was at altitude and traveling at speed. In a photo posted by a pro-Wagner social media account showing burned wreckage, a partial tail number can be seen matching an aircraft previously used by Prigozhin.
Videos shared on Telegram by pro-Wagner's Gray Zone channel showed the plane falling like a stone in a large cloud of smoke, spinning widely as it fell. Such a free fall can occur when an aircraft sustains severe damage, and the AP's analysis of two frame-by-frame videos was consistent with some sort of mid-flight explosion. Pictures showed that the plane was missing one of its wings.
Russian emergency officials said a business jet en route from Moscow to St Petersburg crashed on Wednesday, killing all 10 people on board. The officials said the mercenary commander, Yevgeny Prigozhin, was on the passenger list, but it was not immediately clear if he was on the plane. (23 Aug)
The Russian Investigative Committee opened an investigation into the accident on charges of violating air safety rules, as is usual when such investigations are opened.
Even if Prigozhin's death is confirmed, it is unlikely to have an impact on Russia's war in Ukraine, where his forces have fought some of the fiercest fighting over the past 18 months.
His forces withdrew from the front lines after capturing the city of Bakhmut in the eastern Donetsk region in late May. Bakhmut was the subject of some of the bloodiest battles of the entire war, as Russian forces struggled to capture it for several months.
After the revolt, Russian officials said its fighters would only be able to return to Ukraine as part of the regular army.
This week, Prigozhin He posted his first recruitment video since the rebellionSaying that Wagner conducts reconnaissance and research activities, "makes Russia the greatest on all continents, and Africa and freer."
Also this week, Russian media reported, citing anonymous sources, that General Sergei Surovikin had been dismissed from his post as commander of the Russian Air Force. Surovikin, who at one point led Russia's operation in Ukraine, has not appeared in public since the mutiny, when he recorded a video speech urging Prigozhin's forces to withdraw.
As news of the crash broke, Russian President Vladimir Putin spoke at a ceremony commemorating the Battle of Kursk, praising the heroes of Russia's war in Ukraine.
"Travel specialist. Typical social media scholar. Friend of animals everywhere. Freelance zombie ninja. Twitter buff."