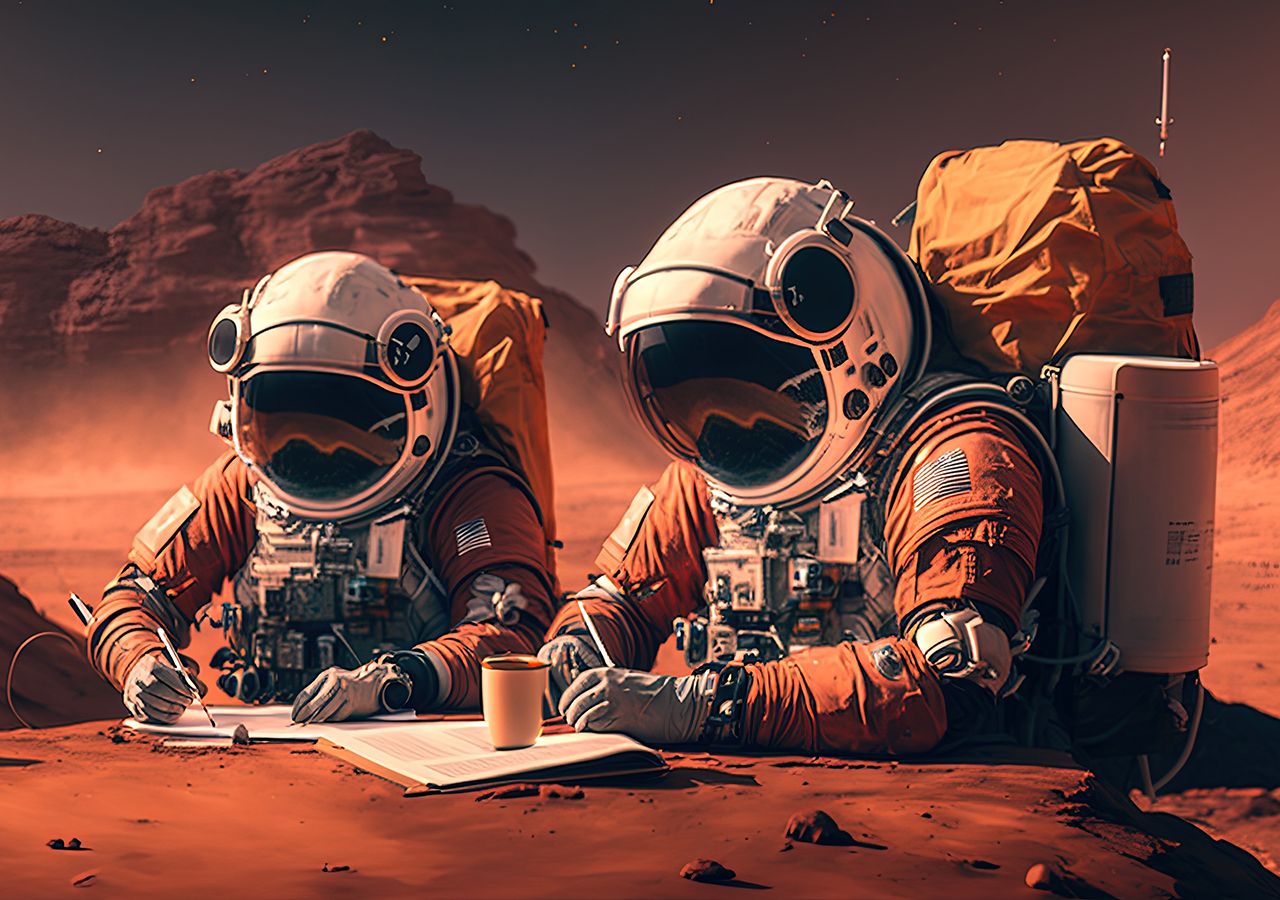 The Four crew members selected by NASA are inside a simulator on the red planet "Mars Dune Alpha.", they will not see the blue sky for another year "Mission 1"It was the first in a series of three missions to study the performance and health of NASA crews, christened by its acronym in English. CHAPEA. What's special about this "Mars trip" is that scientists can follow crew members in isolation from the rest, like a reality TV show, but over a year.
NASA missions are moving forward, with the most challenging mission today: successfully sending humans to our neighbor, Mars.
He Purpose The task is public Assessing human health and performance in relation to resource constraints related to Mars in isolation and confinement. To gather enough data, team members will live and work in a simulated habitat on Mars Johnson Space Center From NASA in Houston, Texas Communication delays and environmental stressors.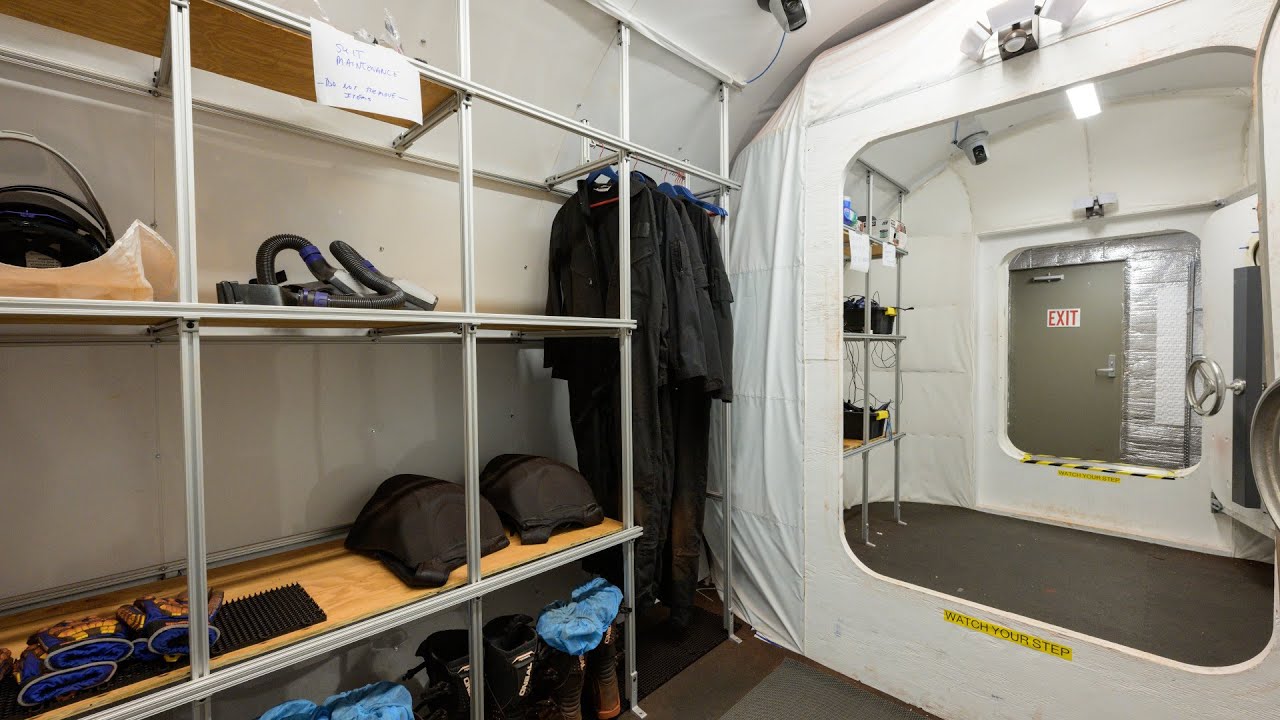 The film crew participates in various programs including Crop cultivation, simulated spacewalks, habitat maintenance and scientific experiments. Mars Dune Alpha has several rooms and an interior space that simulates the exterior of Mars.
CHAPEA analog mission 1 launched
CHAPEA is already underway. It began on Sunday night, June 25, when four volunteers: Kelly Haston, Ross Brockwell, Nathan Jones and Anka CelariuThey entered a simulator of the Red Planet built by NASA 158 square meters printed in 3D, This is what it will be Your home until July 7, 2024. Next to it is a closed and isolated environment, 111 square meters, filled with red dust and designed for volunteers to walk through. The That is important For more than 12 months, the crew will not be able to leave Mars Dune Alpha.
CHAPEA Mission 2 is expected to launch in 2025, and the third (and final) of the series from 2026.
According to Suzanne Bell, manager of the CHAPEA Laboratory at the Johnson Space Center, "The beginning of the mission was exciting". One of the differences from its previous counterparts at NASA The crew will be quarantined for 378 days. They had to pass the same physical and psychological tests as astronauts to make sure they were fit for the program.
Who are the volunteers?
As Suzanne Bell briefed the media, the crew was selected by NASA as "astronaut-like". One of the requirements is to have a degree in one of the STEM fields (Science, Technology, Engineering and Mathematics), in addition Professional experience In your chosen field, Flight experience One Military training. They must complete the same physical and psychological tests as astronauts to ensure they qualify for the program.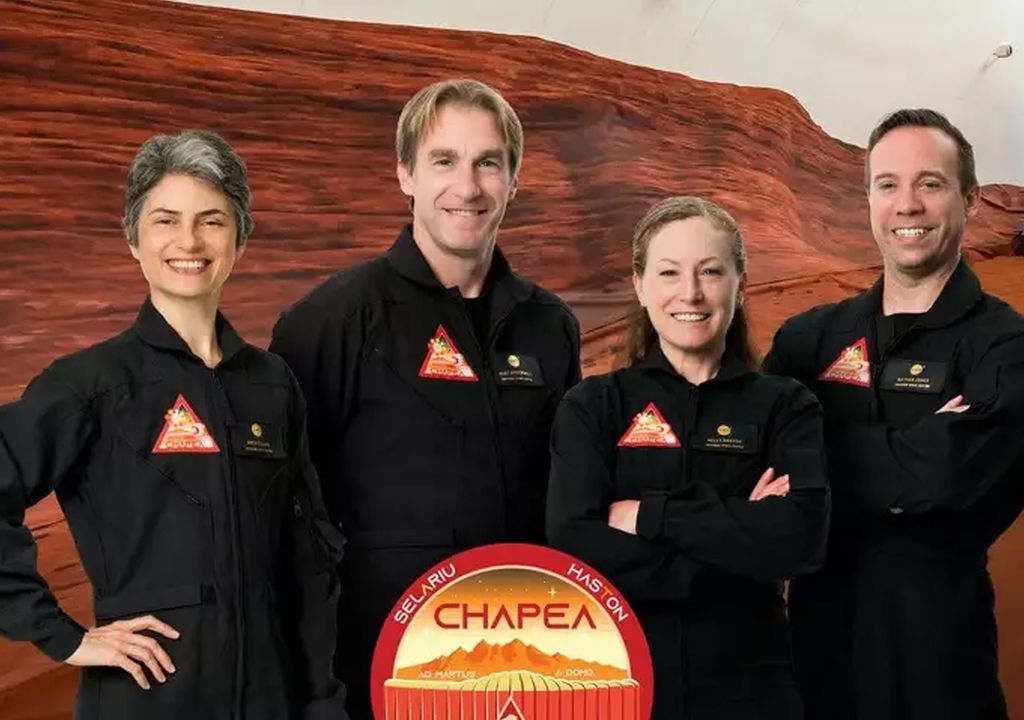 The four chosen were selected from 4,000 applicants for the job. will be your goal Help inform NASA on how to better design and plan future human missions to the real Martian surface.
CHAPEA is particularly focused on studying how resource constraints and other problems in coexistence affect the health of all four.
They all must live and work together for more than a year, but have adapted to some of the same changes a crew would face on Mars.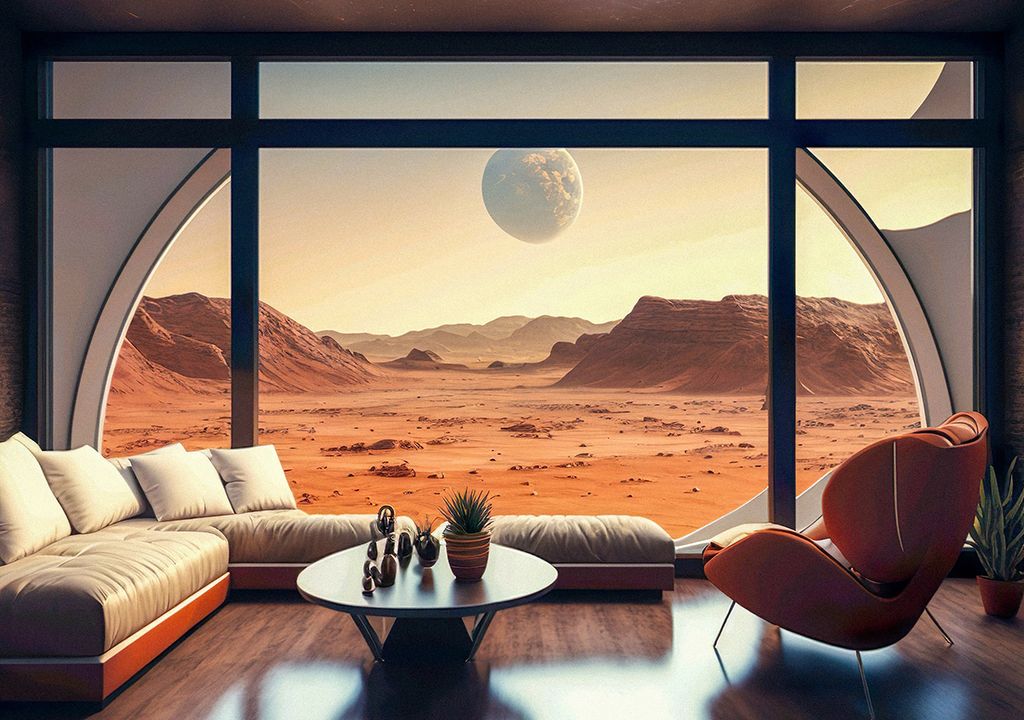 Volunteers already locked in Mars Dune Alpha Simulator: Kelly Haston, Commander and Chief of MissionA biologist and research scientist specializing in human diseases; Ross BrockwellA structural engineer, and He is the flight engineer of the team; Nathan JonesWith extensive experience in emergency medicine The official doctor of the group; And Hank SelariuA microbiologist in the US Navy, He will be the Scientific Officer for the mission. Selariu was selected as a backup team member, NASA has not released information on why she made the change, but she was replaced by Alyssa Shannon, an advanced practice nurse, before the mission began.
Intentions within the house on "Mars".
Simulator Mars Dune Alpha This is located Johnson Space Center NASA in Houston, TexasWhere HeScientists will observe and study the group from a distance. "Simulation will allow us to RCollect physical and cognitive performance data Provide us with more information about Potential impacts of long-duration missions to Mars on crew health and performance"said Grace Douglas, CHAPEA principal investigator. "Ultimately, this information will help NASA make decisions about designing and planning a successful human mission to Mars."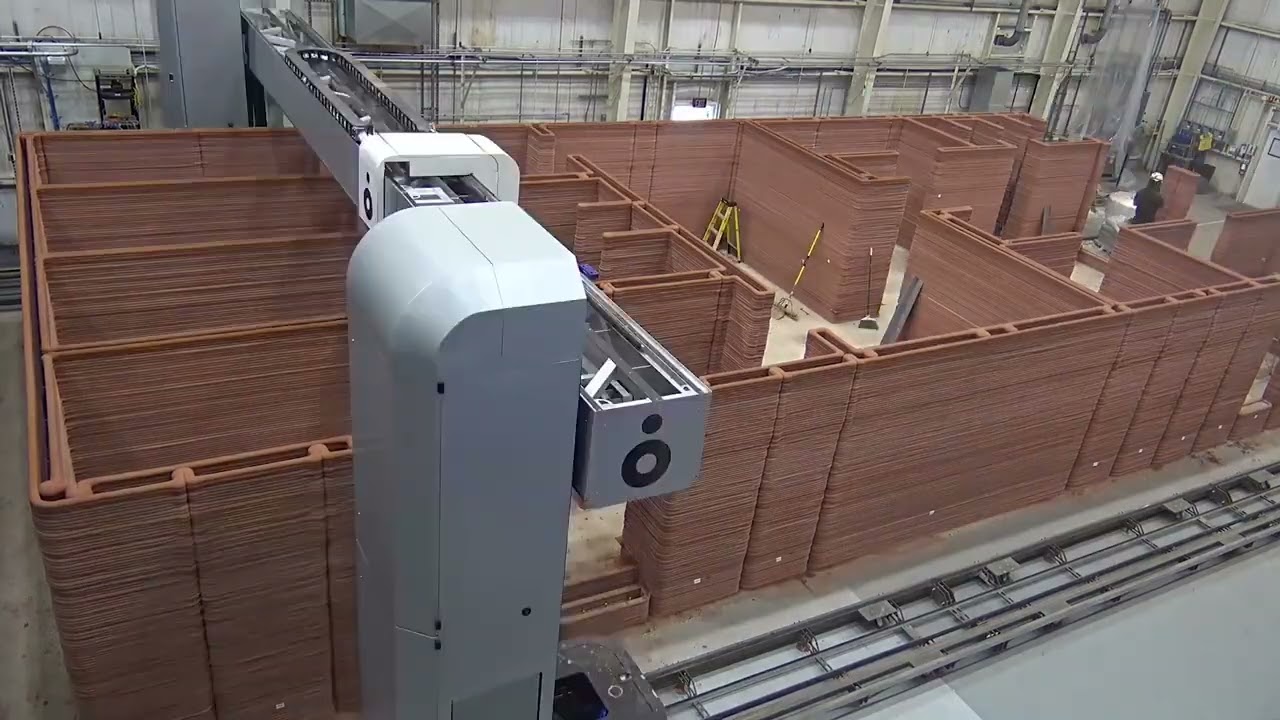 CHAPEA reflects conditions on Mars in terms of resource constraints, so limited isolation with habitable space is one of them. In addition, they limit the crew to the spaceflight power system, time-delayed communications, mission-related schedules, contingencies, and other resource constraints.
The CHAPEA crew will spend the next year living on Mars, participating in the same kinds of activities that astronauts do on the Red Planet.
As for communication A crew with a control and security base on Earth will be staffed at all times, but messages from Mars Doon Alpha It takes 22 minutes to getAt the same time it takes a call from Mars to reach Earth.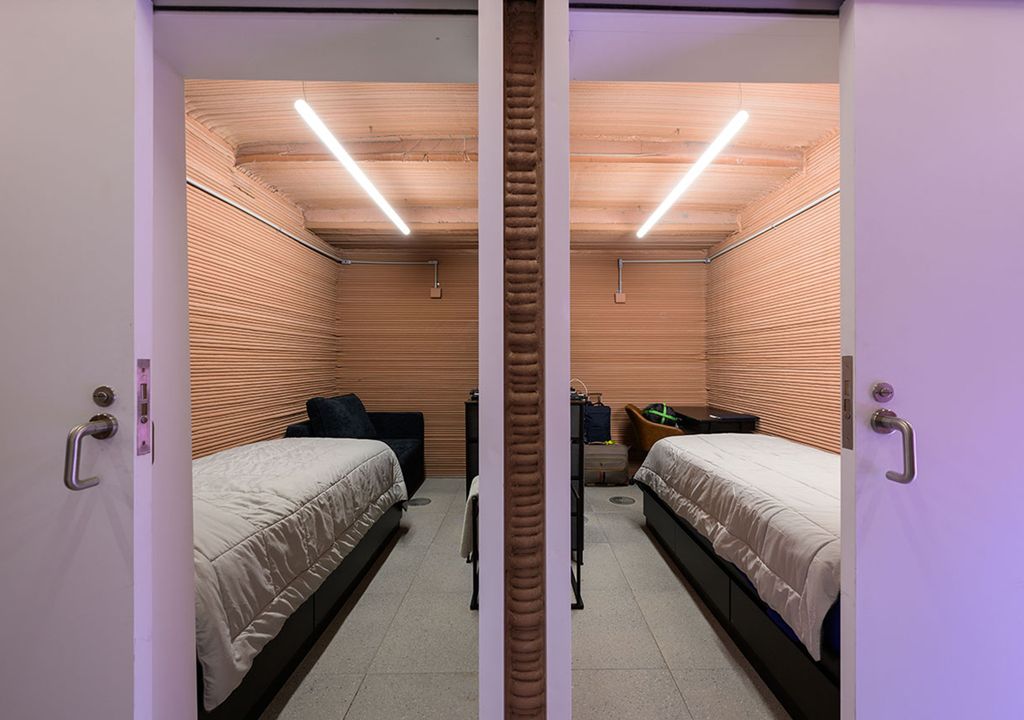 "Astronauts" can carry very little luggage, each of which is inside the simulator A small bedroom is a very small private space. In addition, they absolutely must Two bathroomsA place Medical careAnd Various common workplacesIncluding space for experiments.
Food is another important point. will eat Freeze-dried, heat-stabilized and non-perishable foods. They have a section inside the Mars simulator The seeds have their own vertical farm where they grow their own vegetables to become self-sufficient during their stay.. Additionally, the research center hosts a weather station. as They do not simulate the gravity of Mars (38% of Earth's surface gravity), they don't need to use a special toilet.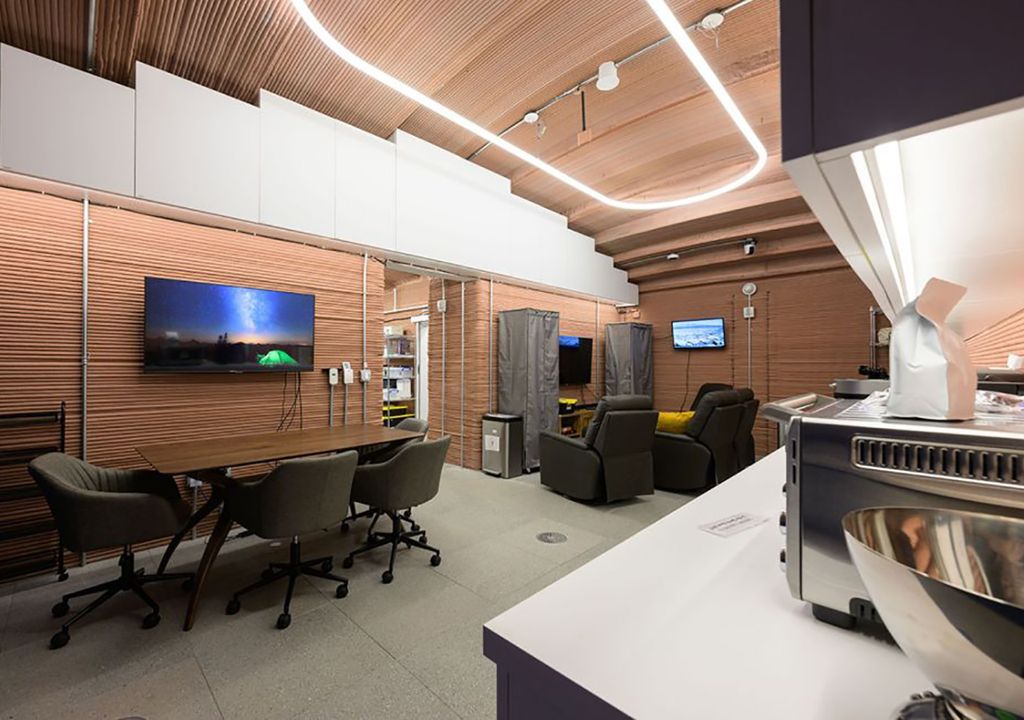 Physical exercise is very important during this phase of isolation, which is why He designed an enclosure that simulated the exterior of Marswhere volunteers can be tested, hung on a special beltSuch as living in an environment with less gravity than Earth (gravity on Mars is 3.71 m/s²). They target that simulated environment Collect samples and data and expand infrastructure construction.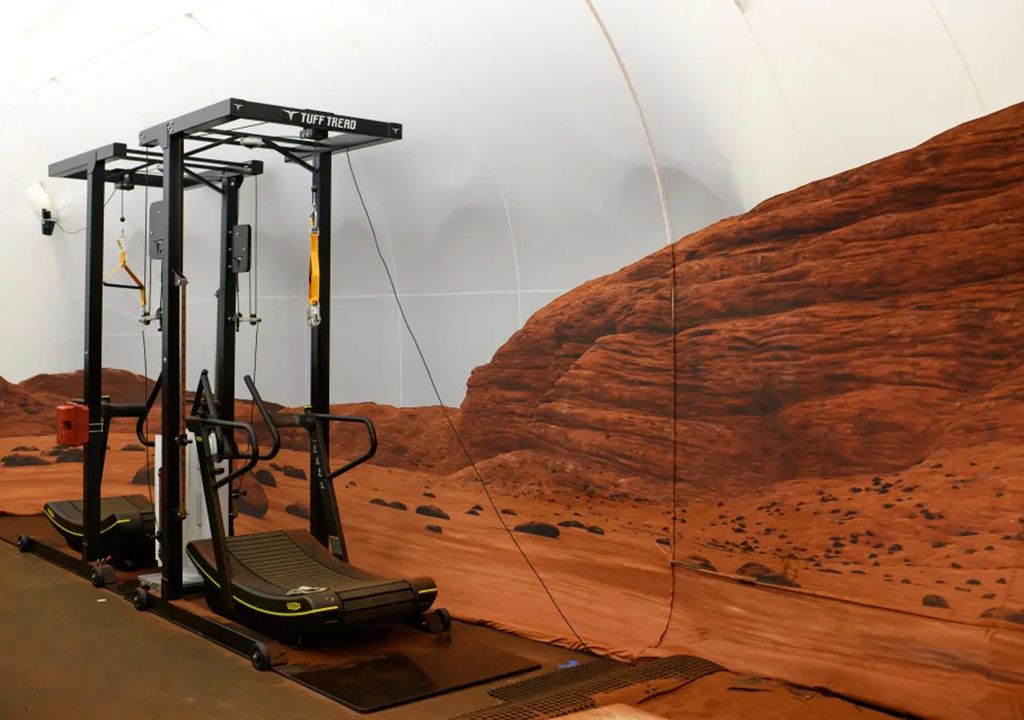 Scientists will track how long-solitary humans handle stressful situations, which will help NASA assess what resources future astronauts on Mars will need to survive the mission.
"Introvert. Thinker. Problem solver. Evil beer specialist. Prone to fits of apathy. Social media expert. Award-winning food fanatic."