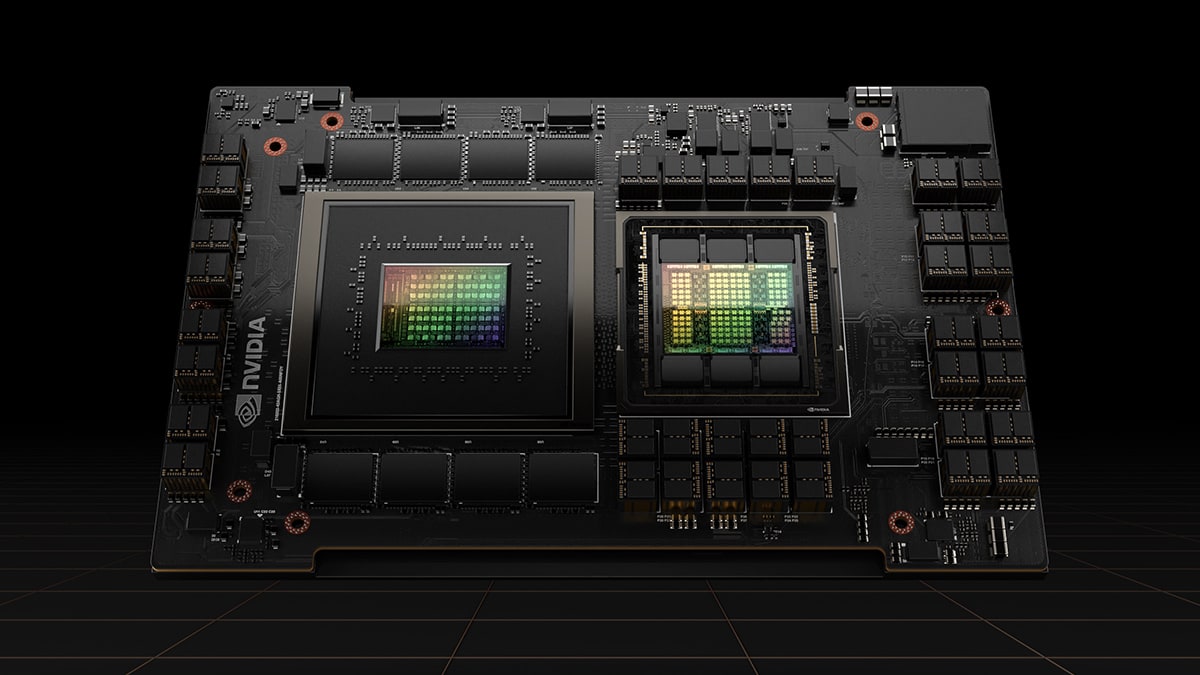 Today, Tesla is powering its massive new system to develop fully self-driving (FSD) technology. The system has many technicalities, so Sawyer Merritt, a Tesla enthusiast and investor, got involved Insights on X.com.
Tesla uses Graphics Processing Units (GPUs) to train its neural networks used to solve AI-based problems. Tesla's AI training involves using massive amounts of video to teach the system how to operate the vehicle autonomously and safely. NVIDIA, the leading manufacturer of GPUs, recently released a new chip, the H100, which offers much higher performance than its predecessor, the A100. However, the H100 isn't cheap. NVIDIA's latest training-focused GPU costs around $30,000, and Tesla needs more than just a handful of them.
Tesla's new training suite will be powered by 10,000 NVIDIA H100 GPUs, bringing its cost to hundreds of millions of dollars for GPUs alone.
However, due to the high demand for this advanced chip, NVIDIA cannot produce enough H100 units to meet Tesla's demand and the growing demand in the industry.
Dojo strength
As a result, Tesla is investing more than $1 billion to develop its Dojo supercomputer. Dojo will have a chip specifically designed for training Tesla neural networks that will be leveraged in FSD and Optimus. Elon Musk, CEO of Tesla, has indicated that if NVIDIA can supply enough chips, building a Dojo may not be necessary. However, the current situation made it necessary for Tesla to take matters into its own hands.
Merritt stressed that the computational power required to train Tesla's FSD technology was a huge challenge. However, Tesla is actively working to address this problem. Musk announced that the company plans to invest more than $2 billion in 2023 and again in 2024 to boost its computing capabilities. This investment is essential to the development of FSD technology and signals Tesla's commitment to innovation and leadership in the automotive industry.
leading data centers
Not only is Tesla developing its own supercomputer, it's also in the process of designing what it describes as "the first data centers of its kind." A recent job listing for a senior engineering program manager in Austin, Texas, where Tesla's gigafactory operates, reveals the complexity of this initiative.
Creating these data centers is an integral part of Tesla's broader vision. The company's need for large-scale computing resources is critical, especially when processing and analyzing large amounts of video data for its self-driving software. The Dojo supercomputer is really a testament to their commitment in this area.
Tesla's full self-driving (FSD) trial access for its latest device, Hardware 4 (HW4), is set to face significant delays, as confirmed by Elon Musk. The delay, which is expected to last about six months, has raised concerns among Tesla owners and potential buyers, especially those who have invested in the latest Model S, Model X, and Model Y equipped with the HW4.
delay and its effects
at recent days Exchange on X.com, a Tesla owner, @WholeMarsBlog, asked Musk for advice on which Tesla model to buy, expressing concerns about it being stuck without access to the FSD beta on HW4. Musk responded by explaining that "HW4 will lag behind HW3 by at least another six months, as our focus should be on getting FSD on HW3 to perform extremely well and be available internationally."
This means that while HW3 vehicles will continue to receive FSD updates, HW4-equipped Tesla cars will not get pilot access to these advanced self-driving features for at least another half year. This strategic move underscores Tesla's approach to improving and deploying FSD features on the HW3 before expanding them to the latest hardware.
Concerns about prepaid FSD trial access
Musk's announcement sparked a flurry of questions from Tesla fans, many of whom inquired about refunds or credits for those who prepaid for FSD beta access or signed up for FSD beta subscriptions with HW4 vehicles. Since these owners will not have access to the program for at least six months, and possibly longer, there is growing concern about the value of their investment.
Additionally, Tesla recently authorized a one-time FSD transfer to a new car in the third quarter. However, if the new car is equipped with HW4, the FSD beta version will not be available, making it difficult for those who are used to the convenience of the FSD beta.
Uncertainty about HW4's capabilities
while FSD v12 commandMusk mentioned he was working on HW3. It's still unclear if his suspension meant it would take six months for HW4 vehicles to get to the FSD beta or if it would take that long for HW4 to catch up to HW3 in all aspects that were on display. v12.
While it is clear that Tesla is prioritizing improving FSD over the HW3, the implications for those who have invested in HW4 vehicles and access to the FSD beta remain uncertain. As more advanced self-driving features continue to await, Tesla owners and potential buyers should consider the trade-offs associated with the latest hardware and software offerings.
Powered by Not the Tesla App Team
Tesla now allows you to view the release notes before installing a new software update. Tesla Software Update 2023.26 includes another useful feature that wasn't mentioned in Tesla's release notes. Tesla now allows owners to view the release notes for a pending software update directly in their vehicle.
Installing vehicle updates can take up to 45 minutes, during which time the vehicle cannot be used. This makes it even more important to be able to see what's in a particular update so you can choose the best time to install it.
While major software updates provide additional features that improve vehicle functionality or safety, many other updates only provide bug fixes.
Software update screen
As soon as an update is available for your vehicle, you'll notice the familiar progress bar in the Vehicle Software menu under Controls. But now, to the right of the progress bar, you'll also have a link to the release notes for the upcoming release. The link will open in the new manual app where you will be able to view the release notes for your vehicle's current version, as well as the release notes for the pending update.
This new functionality also allows you to view the release notes while the update is being downloaded, which could be useful for owners who update their vehicles over a cellular hotspot.
Align with the application
This new feature in the car makes it compatible with the Tesla app, which now also allows you to view the release notes for an update before installing it.
Prior to this functionality, most users had to install an update without knowing what changes were included. While most of the changes in the update are positive and improve functionality, there are rollbacks or cases where features are removed due to licensing or regulatory issues that might be useful to know about before installing the update.
"Certified food guru. Internet maven. Bacon junkie. Tv enthusiast. Avid writer. Gamer. Beeraholic."