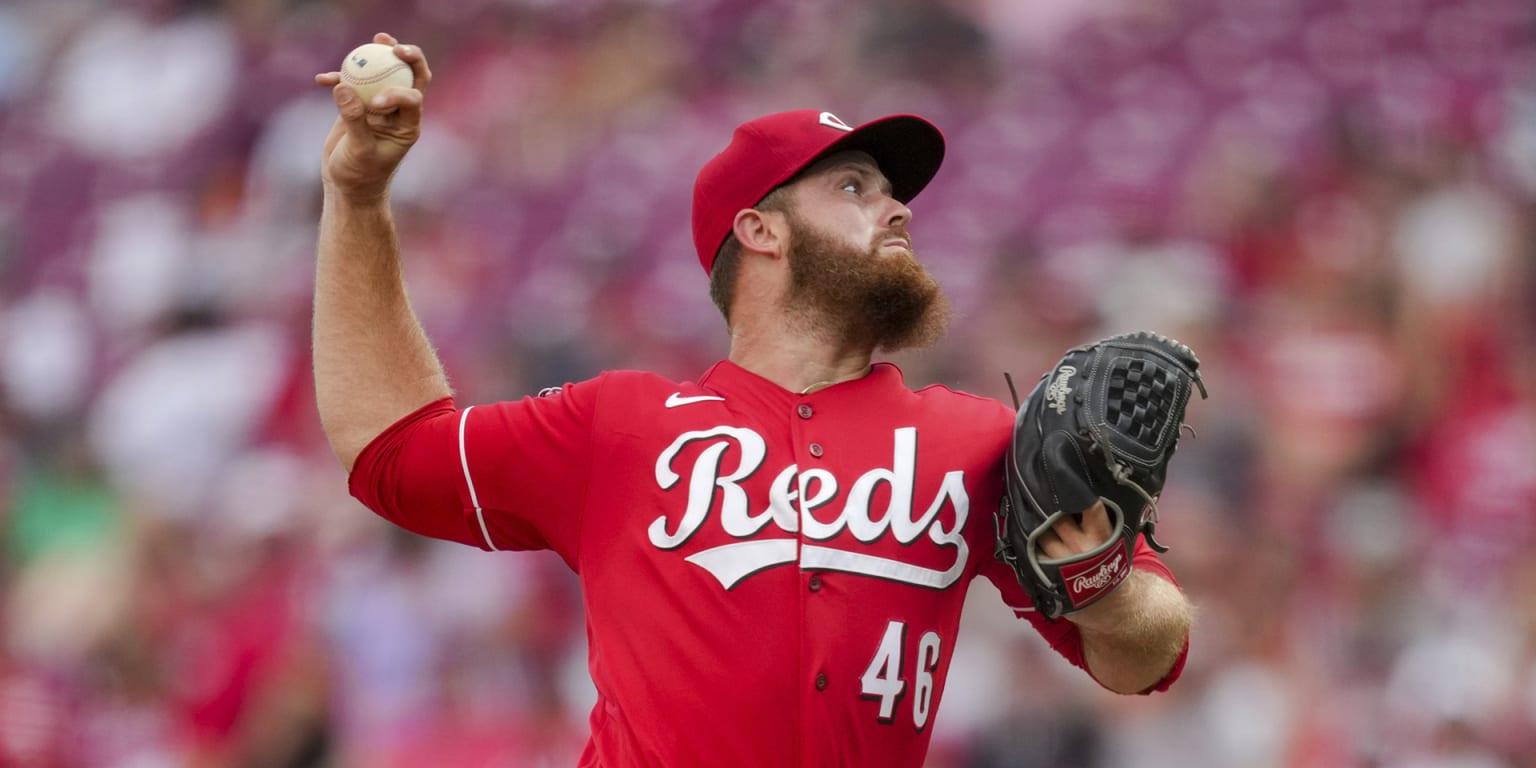 CINCINNATI — After experiencing COVID-19 and injuries while expanding the boundaries of their farm system and roster management, the Reds are finding a way to not only survive, but also thrive in some way.
A 6-3 victory over the Mariners in their three-game opener on Monday at Great American Ball Park sealed the Reds' victory in three of their last four games.
"We just stick together. It's a fluid group," said Reds outfielder Lucas Sims, who hit young star Julio Rodriguez with the bases loaded to end the top of the seventh inning. "I think the players that came in, they understand what we're trying to do here. We're just trying to come together and be together."
Remaining matches: against SEA (2), against STL (3), against DET (3), against NYM (3), against MIN (3), against PIT (3), against CLE (2), against STL (3 )
Ranking update: The Reds (72-68) moved into a tie with the D linebacker (71-67) for third place in the National League Wild Card. The Reds own the tiebreaker over the D-back, and they also hold the tiebreaker over the Cubs (74-64), who take a three-game lead for their second Wild Card.
Since the calendar flipped from August to September four days earlier, the Reds have made 23 list moves. Four pitchers — including starters Hunter Green, Brandon Williamson and Ben Lively — have been placed on the coronavirus list for seven days. Another starter, Graham Ashcraft, was placed on the IL with a stress reaction in his right big toe.
The situation forced Cincinnati to scramble. Rookie Carson Spiers was called up from Double-A Chattanooga to make his major league debut in Sunday's 15-7 loss to the Cubs. Connor Phillips was called up from Triple-A Louisville to start Tuesday and will become the 16th player to make his debut with the Reds this season.
Between them was Monday. Seven Reds pitchers combined to allow three runs and nine hits with one walk and 11 strikeouts.
"We've demanded a lot from our player development system and they've ramped it up," said Reds boss David Bell.
The offense gave the show's staff space to work. A pair of RBI singles by Elly De La Cruz and Hunter Renfroe gave Cincinnati a 2–0 lead at halftime. The lead extended to 5-0 in the second with more two runs, as Spencer Steer hit a three-run homer to center field off Brian Waugh.
"I would say to the parade staff, they have done an incredible job in the last couple of days with the number of people who have fallen," Steer said. "It certainly makes it more fun knowing the hurdles we've had to overcome in the business of presenting."
Opening Tejay Anton, who returned Saturday from a two-year layoff after undergoing Tommy John surgery, and lefty Sam Mall combined for three scoreless innings with five strikeouts. Seattle picked up a run when Rodriguez opened the fourth inning with a homer at right center field against Daniel Duarte.
With one out in the fifth inning against freshman call-up Michael Marriott, Mike Ford hit a solo homer in right field to make it 5-2.
Marriott was in the major leagues for the first time since 2016 with the Phillies. He did not sign with the Reds outside of independent baseball until June, when he admitted he was nearing retirement.
"It's been seven years since I've been to the majors. I'm just happy to be here to compete. It feels good," said Marriott, who played two-thirds rounds.
With two runners in scoring position in the sixth inning, Marriott broke out of a two-out jam by striking out Eugenio Suarez.
"That's all I was trying to do, take a few turns and put in some zeros," said Marriott. "Unfortunately, it wasn't all zeros. I'm glad I at least got to make a couple of rounds."
More double threat came in the seventh inning when Marriott gave up a walk alone. Sims took over and hit his first batter, J.B. Crawford, with a pitch to load the bases. But he recovered to hit Rodriguez after missing three two-pointers.
Seattle made it a three-run game on Crawford's RBI single off Buck Farmer in the ninth inning. Bale called on Ian Jebot to face Rodriguez, who again represented the equalizing course. Gibaut got a triple knockout using his fastball to get the save and the match.
"It just felt meaningful. It felt important. They're really, really special," Bell said. "Many players and many pitchers seem to have contributed. There's been a lot going on in the last few days, and it seems to me like an organizational win. All hands on deck are trying to help us get through this ordeal."
"Devoted travel trailblazer. Freelance beer scholar. Passionate analyst. Hardcore twitter fanatic."