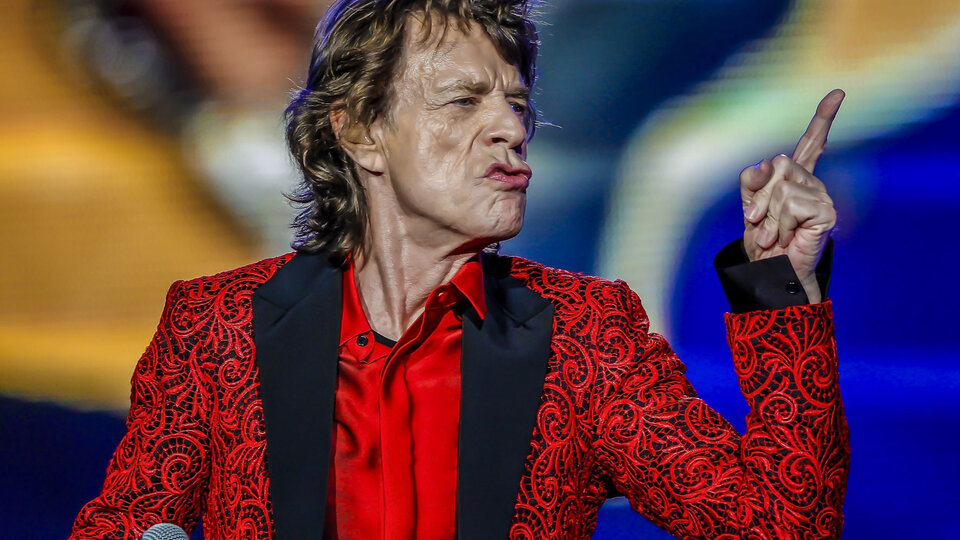 In Ephemeris of July 26 These events that happened on a day like today in Argentina and around the world stand out:
1822. Interview of Guayaquil
Jose de San Martin and Simon Bolivar meet at Guayaquil. This was the first and only time the two liberators met face to face. The interview without witnesses will last until the next day. San Martín proposes a constitutional monarchy, while Bolivar favors a grand republic uniting the diverse peoples of the continent. Beyond that difference, the interview fails because San Martín did not receive military support for Chile and Peru from Bolívar, who did not offer to place himself under the command of the Venezuelan general. The testimonies of the two accomplices allowed us to reconstruct what the encounter looked like.
1875. Antonio Machado is born
Antonio Machado was born in Seville. He was the youngest president of the generation of 98. His first verses were compiled LonelinessIn 1903. Titles like Fields of Castile, New songs Y Land of Alvargonzales. He was exiled during the final months of the Spanish Civil War. He died on February 22, 1939 in the French city of Collioure.A few weeks ago Victory of FrancoHe was buried there.
1890. The Park Revolution
A park revolution erupts. A group of political leaders conspired against the conservative government of Miguel Juárez Selmon, amid severe economic crisis and criticism of the president's excesses, which led to the nickname Unicado to mark his tenure. Leandro Alem, Bartolomé Miter and Aristóbulo de Valle, among others, join the opposition front Civic Union, which decides to take action. Rebels face loyalist forces in the current Plaza Lavalle area. The clashes, which lasted for three days, caused an undetermined number of victims, between dead and wounded, which could be as high as 1,500. Despite his success, Juárez Selman resigned and was succeeded by Vice President Carlos Pellegrini. From Park's revolution would emerge Argentina's first modern political party: the Radical Civic Union.
1928. Stanley Kubrick is born
was born Stanley Kubrick In New York. He produced twelve films between 1953 and 1987. His first films Fear and desire Y A killer's kiss. He stood out in the 50s Cursed caste Y Hell Patrol. This was his only commissioned experiment in 1960: Spartacus. He later defamed himself with his version Lolita And with satire of nuclear war Doctor Abnormal. It went to science fiction 2001: A Space Odyssey Then came dystopia A clockwork orangefollowed by a period film Barry LyndonHe made his debut in horror films brightnessand a reading of the Vietnam War Born to kill. Died March 7, 1999Just before the premiere Eyes wide shut. He is considered one of the most influential film directors in history.
1942. Roberto Arled died
pass by Roberto Arld At the age of 42. Born on April 26, 1900 is his first novel angry doll. In the late 1920s he wrote for the newspaper the world material that forms his corpus Buenos Aires engravings. Appeared in 1929 Crazy seven. Two years later the second part saw the light: Flames. His fourth and last novel from 1932, Love Magician. The last ten years of his life were devoted to drama, such titles Three hundred million, The slum is brutal Y Desert island. His stories were collected Hunchback Y Gorilla breeder.
1943. Mick Jagger was born
Born at Dartford, County Kent Mick Jagger. The voice of The Rolling Stones He studied at the London School of Economics and has been with the legendary band for nearly six decades. Outside of the Stones, he has released four solo albums and starred in films. A father of eight, he was made a Knight of the Order of the British Empire in 2003.
1952. Evita died
die away Eva Peron At the age of 33, A cancer sufferer. He grew up with three sisters and one brother, all raised by his mother. She arrived in Buenos Aires at a very young age with dreams of becoming an actress. Worked in radio and cinema. She met Juan Domingo Peron in 1944 and married him on the historic October 17, 1945. As First Lady, she pioneered social action through a foundation that bears her name. He also fought for women's votes And he resigned as a vice presidential candidate in 1951. After Peron's overthrow, his body was stolen and abused and buried under a false name in Milan until 1971. Today he rests in Recoleta Cemetery.
1953. Attack on Camp Moncada in Cuba
A group of opponents of the dictatorship of Fulgencio Bautista Attacked Moncada's forces in Santiago de Cuba. The move backfired brutally: Batista imposed a state of siege and his men killed dozens of attackers who had already surrendered. Among those arrested was a 26-year-old lawyer: Fidel Castro. He gets fifteen years imprisonment. They give thirteen to his brother Raoul. At trial, Fidel takes charge of his defense History will set me free. In May 1955, the condemned take advantage of the amnesty and go to Mexico, where they plan how to continue the struggle against the dictatorship.
1967. Ignacio Corsini dies
Singer and songwriter Ignatius Corsini He died at the age of 76. She was born Andrea Corsini in Sicily. He arrived in Argentina in 1901 at the age of ten. He met Piador José Pettinotti and was a friend of Carlos Cartel. His record production is extensive., always accompanied by guitar music. He retired in 1949.
2006. Hail in Buenos Aires
Hail rains in and around Buenos Aires. The precipitation lasts twenty minutes and becomes memorable for the size of ice cubes with a diameter of ten centimeters. Stones smash cars and break windows. In later days, Machine shops are flooded with customers who want to remove buns from their vehicles. A Debate Opens: Insurance Doesn't Cover Hail Damage
2020. Olivia de Havilland dies
Actress Olivia de Havilland has died in Paris at the age of 104. An icon of classic Hollywood, he was born on July 1, 1916 in Tokyo. He was part of the cast. Gone with the wind. By The intimate life of Julia Norris Y successor She won the Oscar for Best Actress. His sister was also actress Joan Fontaine, with whom he had a strong rivalry. At 101, he became the oldest person ever to be made a Tom of the British Empire.
Also, this International Day for Conservation of Mangrove EcosystemAs organized by UNESCO.
"Introvert. Thinker. Problem solver. Evil beer specialist. Prone to fits of apathy. Social media expert. Award-winning food fanatic."