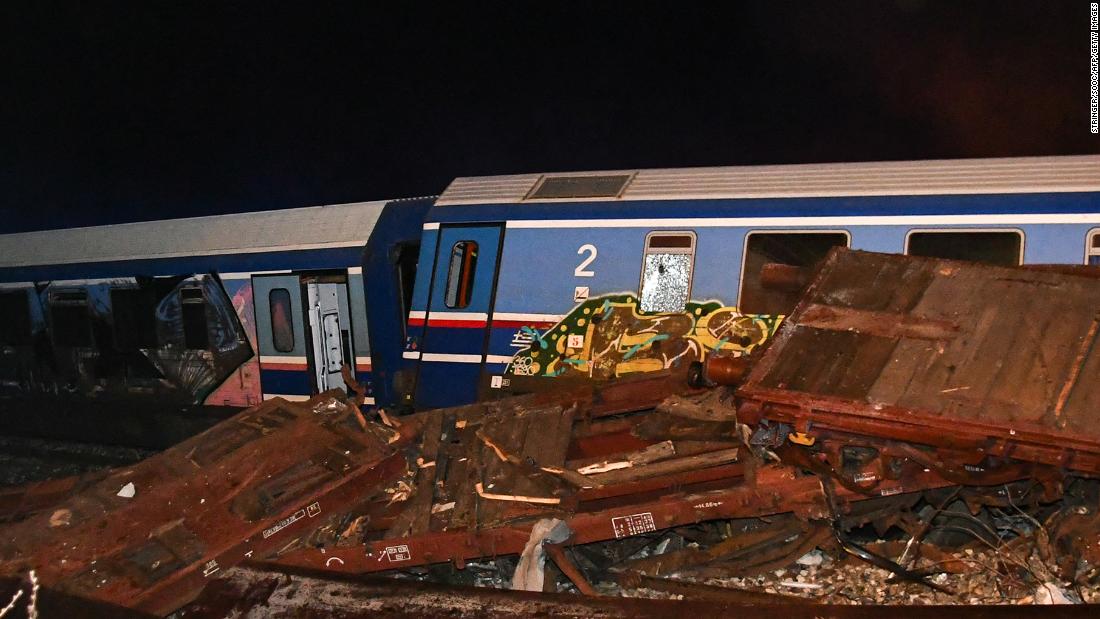 Athens, Greece Rescue workers are desperately searching for survivors after a head-on collision between two trains in northern Greece killed dozens and injured scores more.
At least 29 people were killed and more than 85 injured when a passenger train carrying more than 350 people collided with a freight train on Tuesday evening, just before midnight, in Tempe, central Greece, near the city of Larissa, the Hellenic Fire Service said. .
"We just heard a bang…the car (the train) started to turn, before it ended up sideways when we managed to get out," a passenger told Greek public station ERT.
Another passenger said, "Ten terrifying seconds went by with the fire, you couldn't see so much smoke."
The Greek fire service said recovery efforts were underway and the death toll was expected to rise.
The trains were traveling from the capital, Athens, to Thessaloniki, a Greek city known for its festivals and vibrant cultural life.
Pictures broadcast by the Greek public broadcaster (ERT), which is owned by the state, showed columns of thick smoke billowing from the collapsed and damaged train cars. Long lines of rescue vehicles can be seen next to the derailed vehicles.
Meanwhile, rescuers carrying torches searched the wagons for survivors.
Pictures also showed the arrival of some surviving passengers in Thessaloniki.
Greek fire service spokesman Vassilis Varthakogiannis said in a televised statement that the passenger train was carrying 350 passengers.
Varthakogiannis added that at least 150 firefighters with 17 vehicles and 40 ambulances are participating in the rescue operation.
The Greek railway company, Hellenic Train, said in a press release that there was a "head-on collision between two trains: a freight train and an IC 62 train that had departed from Athens for Thessaloniki".
Authorities said it was not yet clear what caused the collision.
"Travel specialist. Typical social media scholar. Friend of animals everywhere. Freelance zombie ninja. Twitter buff."