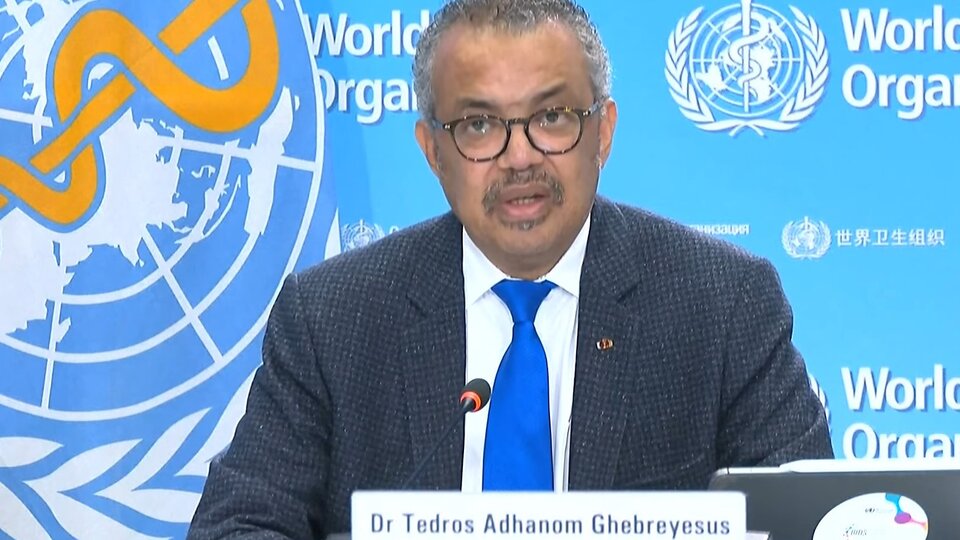 Director-General of WHO, Tedros Ghebreyesus, this Friday, May 5, the The health emergency ended due to the Covid-19 pandemic Assume that the disease is under control. "It is with great confidence that I announce that Covid-19 has ended as a global health emergency," Gebreus said.
The pandemic killed "at least 20 million". In the world, the organization's official presence is almost three times greater, the WHO chief told a press conference. Official data as of May 3 was slightly lower 7 million deaths were reported. He added that last week the virus "killed one life every three minutes, and that's in deaths that we know of."
In any case, Tedros called on government officials "not to let their guard down" and explained the WHO's new definition. "Doesn't mean Covid-19 has stopped posing a threat to global health". As he noted, "the virus is here to stay," although the current situation is very contained.
"Worst thing any country can do right now "This news should be used as a reason to lower your security, remove the systems you have created or send the message to your people that there is nothing to worry about Covid-19," the doctor stressed.
With the announcement, Gebreus said, countries can begin to manage the coronavirus "along with other infectious diseases."
For her part, the WHO's technical chief, Maria van Kerkhove, assured that "the emergency phase is over, but not Covid". "We cannot let our guard down," the epidemiologist insisted.
After a meeting of the International Health Regulations (IHR) Emergency Committee, the WHO decided it could move forward. "Long-term management" of the epidemic. The highest alert level was declared by the WHO on January 30, 2020, weeks after the first cases of the disease appeared in China.
Continue reading:
"Introvert. Thinker. Problem solver. Evil beer specialist. Prone to fits of apathy. Social media expert. Award-winning food fanatic."