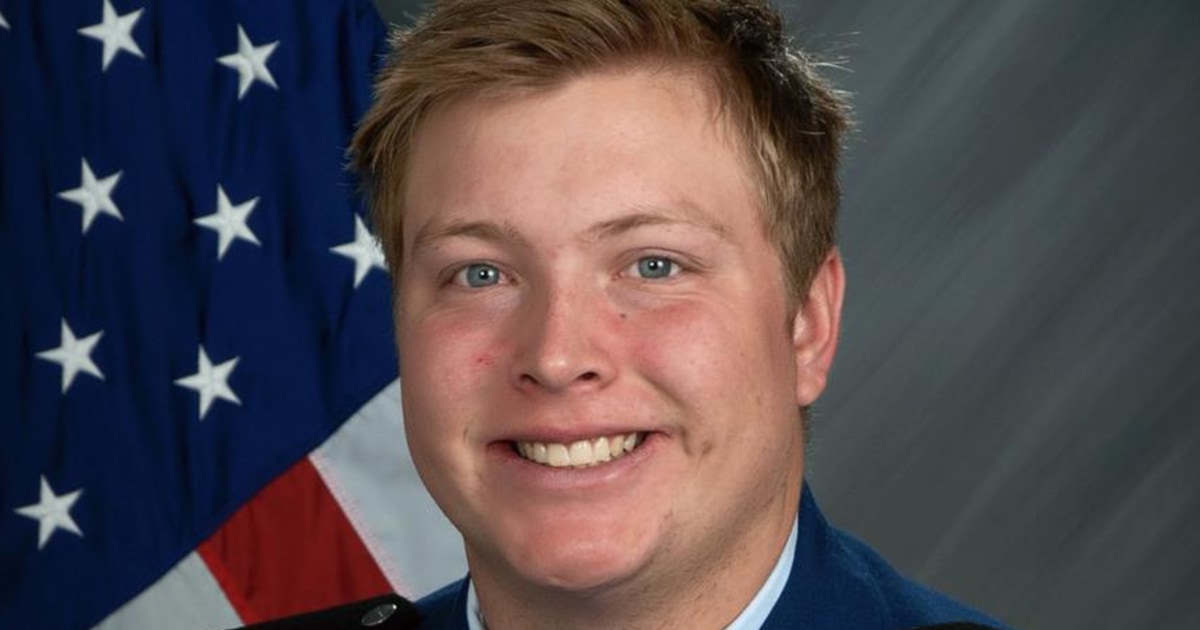 The academy announced Tuesday that an attacking US Air Force soldier died after suffering a "medical emergency."
Hunter BrownThe 21-year-old was leaving his dormitory for class on Monday when he experienced an unnamed emergency. First responders were called into the academy and attempted life-saving measures, but were unsuccessful.
The school said Brown, a sophomore from Lake Charles, Louisiana, was assigned to the 16th Cadet Squadron and was majoring in administration with a minor in French. In May 2021, he graduated from the United States Air Force Academy Prep School.
Lieutenant General Richard Clarke, director of the Air Force Academy, said Brown was "much respected in his squadron."
"The entire United States Air Force Academy mourns his loss, and our thoughts and condolences are with his family, his squadron, and everyone affected by this amazing young man," Clark said in a statement.
Brown was also remembered as a "standout" offensive lineman on the school's Falcons football team, playing in the 2021 and 2022 seasons.
"Our players, staff and the entire Academy have been so fortunate to have Hunter as such a part of our lives," soccer coach Troy Calhoun said in a statement. "He was a pure joy for the coach and to have him as a teammate."
Calhoun called Brown "tough" and said, "No one has dared more unselfishly than Hunter."
"His mom and dad, Candice and Dustin, raised an amazing son who made each of us a better person. We love our great brother, and our thoughts and prayers are with the amazing spirit of Hunter and his family," he said.
Brown's death will be investigated by the Air Force's Office of Special Investigations and the El Paso County Sheriff's Office, the academy said, which is standard protocol for military fatalities on the base.
"Devoted travel trailblazer. Freelance beer scholar. Passionate analyst. Hardcore twitter fanatic."