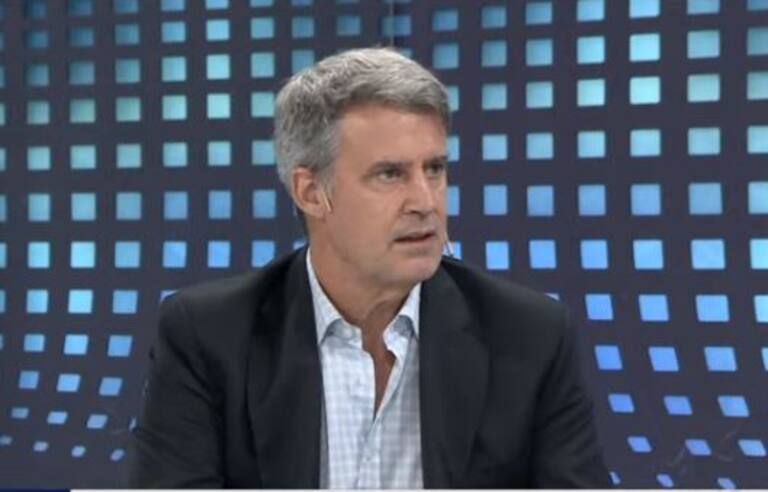 Former Economy Minister Alphonso Pratt K He criticized the economic measures ordered by the Ministry of Economy on Sunday afternoon and warned that it was a devaluation of the dollar. "What do we call it if it rises? DemonetizationHe also pointed against the minister and pro-government candidate Sergio Massa: "He got into this trouble and it's a pity he had to give us the last."
In the last few hours, the government has integrated the "unity" dollar with the "card", announced that although it maintains "Qatar", there will be PAIS tax rates on goods and services to stop the bleeding of reserves and they will request US$2 billion for agricultural liquidation.
Brad Kay, who consulted on these measures at LN+, pointed out: "Except for medicine, firefighting and fuel, there is devaluation, but in all other areas the dollar is rising. Masa and his team hope to call it something other than what we all know.".
He then criticized the continuation of the policy of different prices and values ​​for the US currency, as this was unheard of. "The value of the dollar is different, it doesn't happen anywhere in the world," he said, adding: "It's a reminder that they're running out of reserves, and in that desperation They are trying to balance between bad news about demonetisation and not keep losing reserves".
Likewise, since his arrival at the Palacio de Hacienda, he has considered dissociating himself from the issue of Massa's work and passing it on to the next government. "What Massa did was kick the problem forwardAnd to kick it, to take into account the nature of the problem, is to magnify the problem.
"What is difficult to understand is that he wants to inherit his own problem, he is a Massa 4.0", he contradicts about his candidacy in Union Por la Patria and points out a contradiction: "It was he who said that being a minister is not suitable for candidacy… His words will not last even two months".
Later, the former president Central Bank He described the current status of the organization. "There are negative reserves. That is, if the central bank adds up its external assets in dollars, yuan and gold one by one, it adds up to 25,000 million.
"The central bank owes almost 33,000 million foreign assets. He owes the Bank of China 18 in yuan; Argentina owes more than 10% to depositors of the financial system. And it is indebted to the Basel Bank for International Settlements, where the balances are deposited".
With these numbers, he pointed out, the central bank is "bankrupt". "Since he took office -Masa- has told importers that they don't have dollars so they can buy him now and instead come back in six months, but he continues that cycle… They translate to 20,000 million.. So the central bank owes more than 30,000 million of what it has, and the least asset dollar there is.".
Above the gold, he marked a star. "The gold we have was bought for 800 million, and today it is worth 3000 million, and without that gold we would have much less."
Nation
"Introvert. Thinker. Problem solver. Evil beer specialist. Prone to fits of apathy. Social media expert. Award-winning food fanatic."