Tourist weekend
On Saturday and Sunday, the first edition of "El Finde del Turismo" will take place, with special tours and free activities at extended hours. With gastronomy as a cross-axis and guided tours as the main attraction, this new project seeks to value both the traditional offering and emerging destinations in the city. There will be discounts on various gastronomic programs throughout the weekend and travel on all subway lines will be free from 7:00pm until service closes. More info.
Dance Championship Finals
The 19th edition of the City Dance Championship continues until Sunday, looking for representatives of the city of Buenos Aires in legendary Buenos Aires milongas, cultural spaces, neighborhood clubs and Usina del Arte. More info.
The Adult Floor Tango category will have its final qualifier on Thursday at El Pial (Col. Ramon L. Falcon 2750).
The semi-final Saturday at 4:00 pm Usina del Arte (Agustín Caffarena 1) and big Final Sunday at 6pm on the same stage, admission is free.
Madhu District Fair
It will take place on Saturday from 12 to 00 Saturday in the Plaza Arenales de Villa Devoto. More than 40 wineries will be present with exclusive stalls, gastronomic programs from area restaurants, guest winemakers and live performances. Nueva York, Mercedes, Pareja and Bahia Blanca streets are pedestrianized to enjoy this great event. More info.
BAFIM, International Music Fair
This Thursday continues the urban edition of the 14th Buenos Aires International Music Fair (BAFIM), one of the most important events of the music industry in Latin America, taking place at the C Art Media Complex (Av. Corrientes 6271). Within the framework of music week, You can enjoy the day for free with a focus on events Urban type. There will be live music, a space for entrepreneurship, talks and pitch presentations, among other programs. More info.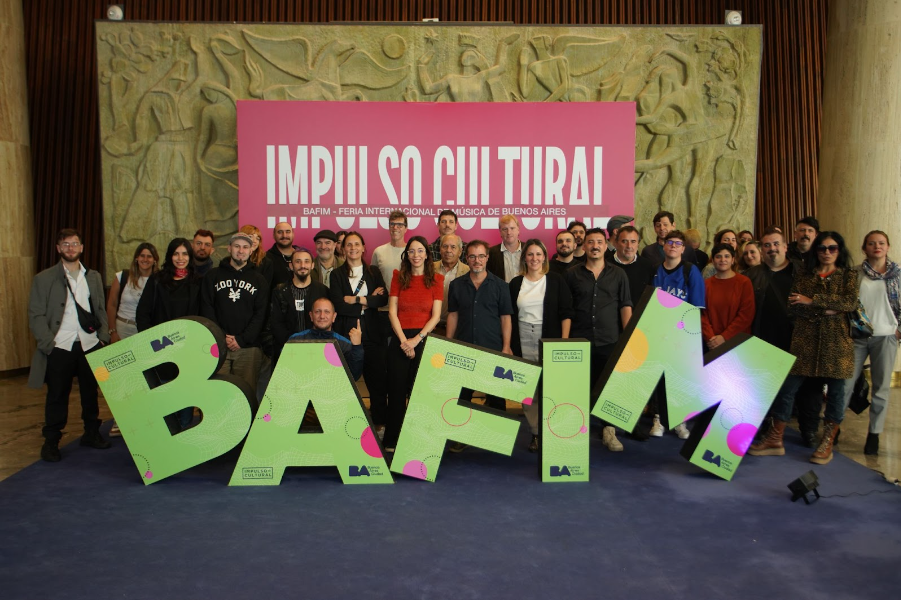 Free recital at Parque Centenario
The Boompop, MCH el Markuzi and Flor Gómez They are presented at 7:00 pm on Saturday at the Parque Centenario Amphitheater (Leopoldo Marchechel and Av. Lillo) within the framework of La Noche del Turismo, to continue celebrating the 70-year history of the space. Three top hip hop artists will improvise live with beatmakers to create unique pieces of music. During the session, MCs will have the opportunity to challenge themselves in a 100% hip hop and music improv environment. Free admission with reservation from the following form.
Forest inside
It is offered on Tuesdays in May and June at 8:00 pm at CC 25 de Mayo (Av. Triunvirato 4444). By Carla Moore. with: Ines Estevez, Ornella D'Elia, Tomás Pol. Directed by: Corina Fiorillo. Synopsis: Two women. A journey. Many places. A mother and daughter find themselves alone in a motorhome, surrounded by time, nature and the unspoken silence of time. The story takes place during a trip to Bariloche, south of Argentina. The mission is clear, they must reach their destination, but with the journey ahead, what neither of them know is what the journey holds for them, or the hidden truths they must face to move forward. More info.
Many projects at Usina del Arte
There will be a weekend of family fun. Children's workshops, entertainment venues, literary ventures, tours of art installations and guided tours. Also, on Sunday at 11.30 the Municipal Symphony Orchestra of Tres de Febrero, illustrating the Violin Concerto in D major, Op. 35″ (PI Tchaikovsky). Agustin R Caffarena 1, La Boca. Free entry. More info.
Beatbox: The Battle of the Speakers
The new edition of Tulo de Parlandes begins, a competition organized by the Recoleta Cultural Center in collaboration with Beatbox Argentina. The winner of each date will qualify directly for the National Beatbox Finals, while the remaining participants will add points to the classification table for the National Competition. This Sunday from 3:00pm at the Recoleta Cultural Center (June 1930). Free entry.

Gastronomy, exhibitions and walks
Ten years of healthy seasons
Av. The celebration will take place at the Rosedal de Palermo headquarters located in Iraola and Sarmiento. The program is free and open to the public and includes cooking classes, fairgrounds, a healthy fair, live performances and raffles. This Saturday, it will be from 15 to 18. More info.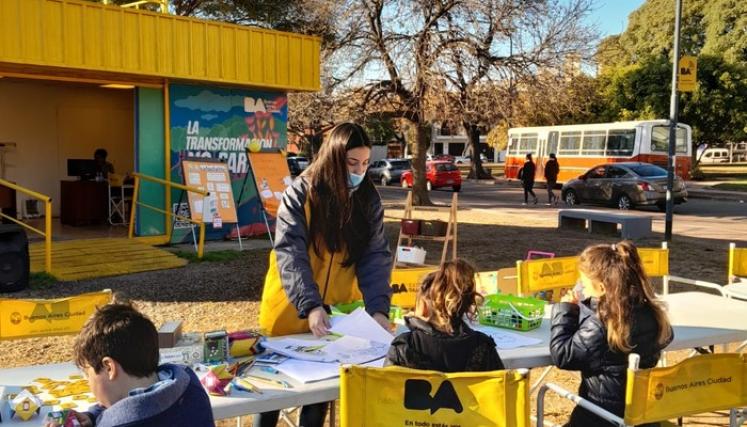 Fairs, patios and markets
He knows the earth It will be installed in Almagro, at the corner of La Plata and Rivadavia avenues, on Saturdays, from 12 to 20 hours. On Sunday it will be in three different points of the city: in Plaza Irlanda and Parque Saavedra, from 8 am to 2 pm, and in Parque Las Heras, from 2 pm to 8 pm.
PA marketFor its part, it will be held this weekend, from 10am to 6pm, in Plaza Esteban Echeverría, at the intersection of Pedro Rivera and Av Trianvirato.
In addition, the Los Lecheros, Parque Patricios, Rodrigo Bueno and Costanera Norte and the courtyards of the Bonplant, Belgrano and San Nicolas markets They bring a variety of food. Tickets are free and free for all programs.
Also, more than 40 companies will be participating on Saturday from 3pm to 7pm Barracks is fair In Plaza Colombia (Isabel La Católica and Brandsen). There will be groceries, bazaars, clothing, shoes, toys and handicrafts.
Tours to get to know the city by bike
There are eight self-guided tours to experience the gastronomy, urban art, shops, landmarks and green spaces of Buenos Aires. Maps can be accessed at www.turismo.buenosaires.gob.ar.
Active locations
The program aims to promote healthy living through sports and recreation. Gymnastics, rhythms, yoga and functional training classes are available in seven locations: Parque Lesama, Plaza Irlanda, Rosetal de Palermo, Parque Patricios, Parque Avellaneda, Parque Chacabuco and Parque Rivadavia. Scheme for persons above 18 years of age who can register through Single Enrollment Portal.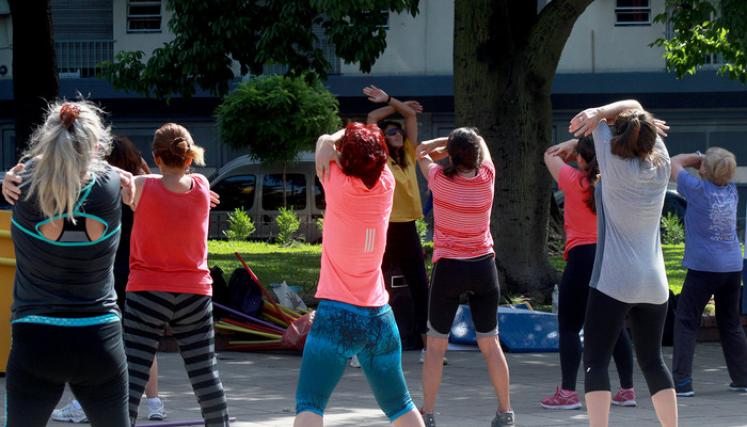 Galileo Galilei Planetarium
Guided tours are available on Fridays, Saturdays and Sundays at 11:30am and 4:30pm, with free admission and reservations. Also, on Saturdays and Sundays, starting at 8:00 p.m., telescopes are taken up to observe the cosmos. The activity is free and on a first-come, first-served basis, and can accommodate up to 250 people. More info.

Buenos Aires Theater Complex
International Season: Fixed
Uruguay's national comedy is presented at the Casacuberta Hall of the San Martin Theater (Av. Corrientes 1530). stableA show written by Chilean playwright Guillermo Calderon with Uruguayan playwright and director Gabriel Calderon. Constant prince By Pedro Calderon de la Barca. Four unique shows: Thursday to Saturday at 8:00pm and Sunday at 6:00pm. Silver $3,800.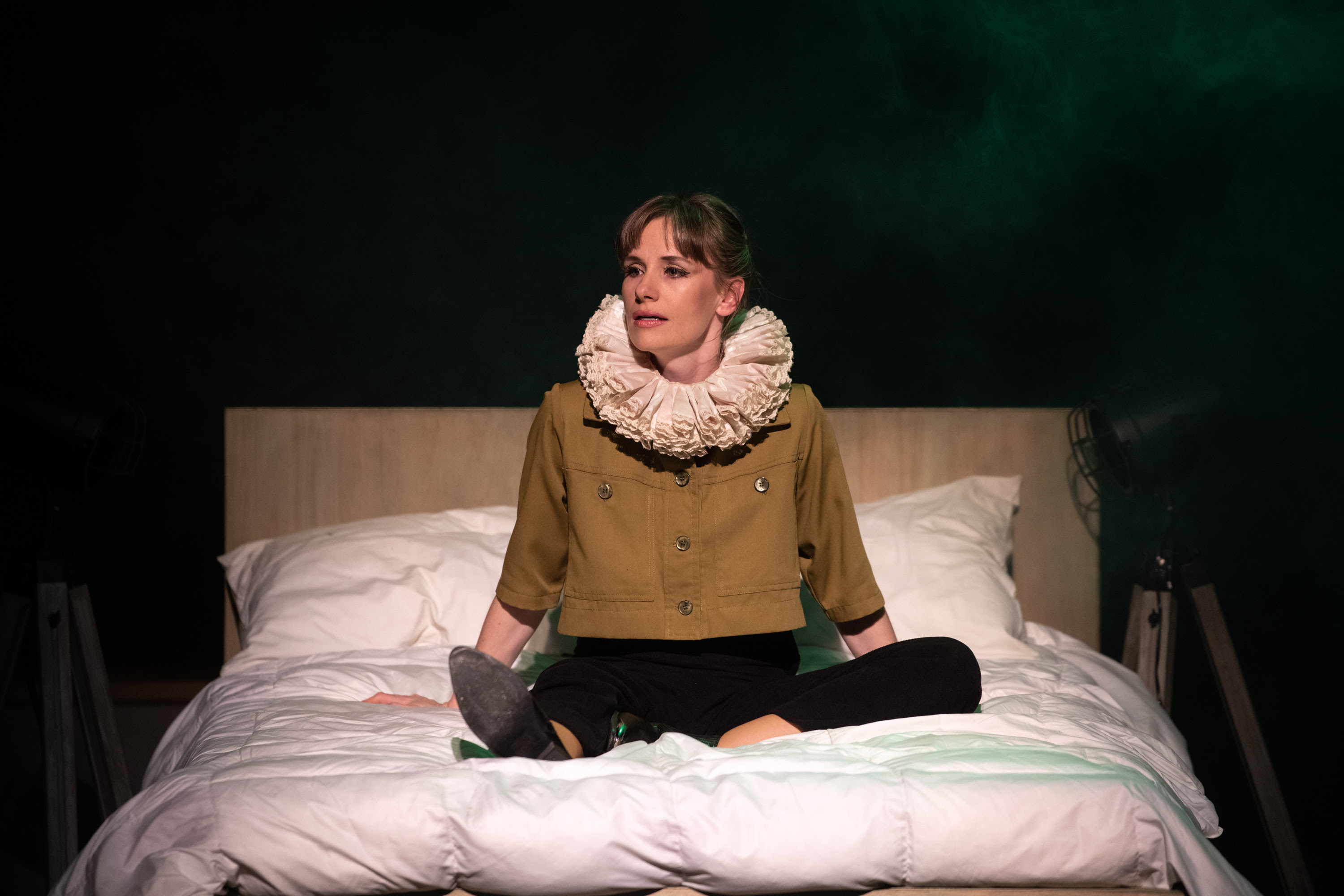 Softness
A show written by Spanish playwright Alfredo Sansol and directed by Eduardo Gondal. Antonio Grimau and Cristina Alberó lead the cast, which also includes Marcelo Mazzarello, Anita Martínez, Juan Cottet and Valen Podio. It is presented at Cine Teatro El Plata (Av. Juan Bautista Alberdi 5765). Activities: Saturday and Sunday at 5:00 pm Platea $1,900 Pullman $1,500.

Elsa shot
Performances at Teatro Regio (Av. Córdoba 6056) from Thursday to Sunday at 8:00 p.m. Luciano Cáceres, Alejandra Radano and Josefina Scaglione star in Gonzalo Demaria's work. Dancers: Federica Wankiewicz and Rosina Heldner. Plateau: $2,500. Popular day (Thursday): $1,300.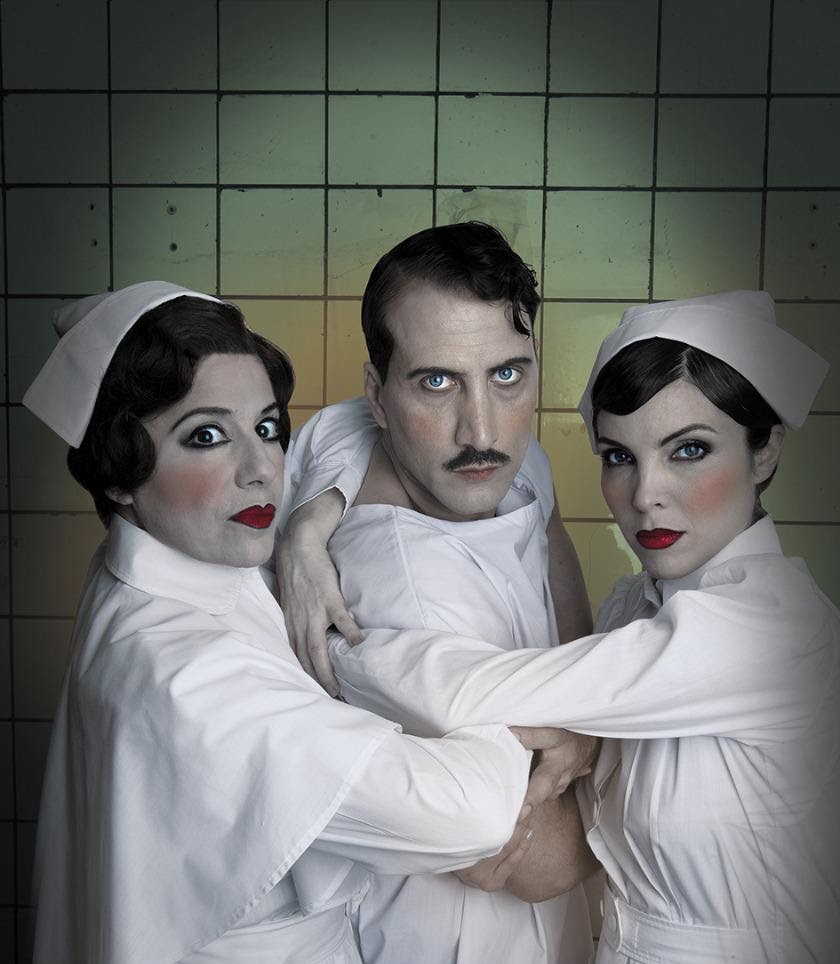 Proposals of Columbus
I / do well
The Experimental Center of Teatro Colon (Viamonte 1142) offers it A dual performance of dance and music I / Make a well. Directed by Ivan Haider and with sound design by Ismail Binkler and Hazer an Bozo, concept and direction by Alina Marinelli, sound design by Carola Gelashi and Federico Estevez. Performances: Tickets go on sale Thursday, Friday and Saturday at 8:00 PM and Sunday at 5:00 PM www.teatrocolon.org.ar Also Teatro Colón ticket office, Tucumán 1171.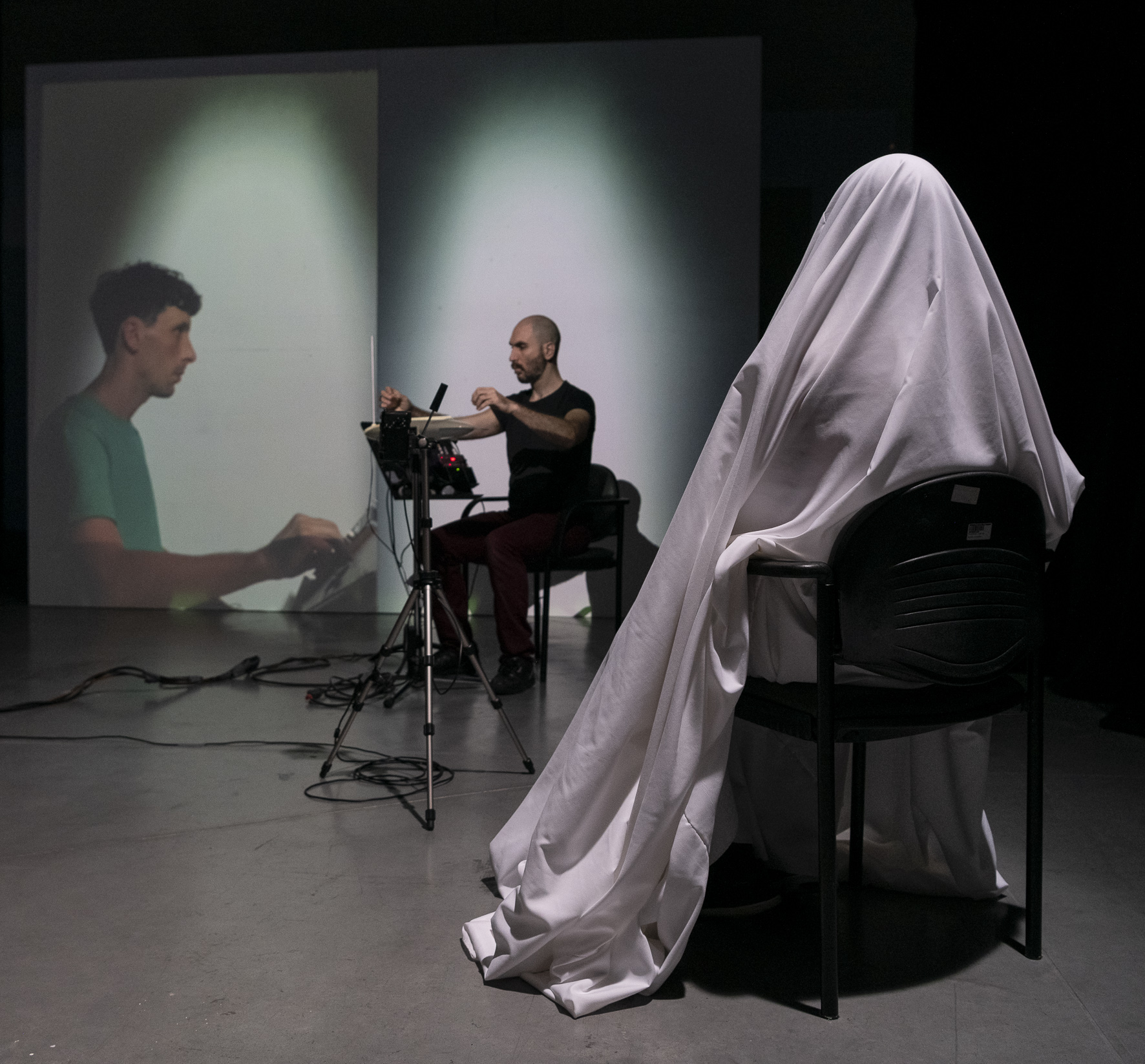 Free recital in Golden Room
Students of the singing career of the Instituto Superiore d'Arte del Teatro Colon will present a free concert at the Salone Dorado (Libertad 621), with works by Wolfgang Amadeus Mozart and Christoph Willibald Kluck. Saturday at 5:30 p.m. Free admission by booking seats.
Guided visits
Every day from 10. They depart every 15 minutes and last about 50 minutes. There are two daily tours in English at 1:00pm and 3:00pm. You can buy tickets online through www.teatrocolon.org.ar and at the Teatro Colón ticket office located at Tucumán 1171.


Colon factory
A tour of the best productions of the Teatro Colón, in the arts district of Barrio de la Boca. Av. from 12 to 18 hours on Friday, Saturday, Sunday and holidays. Pedro de Mendoza 2147, in La Boca. More information and ticket purchase.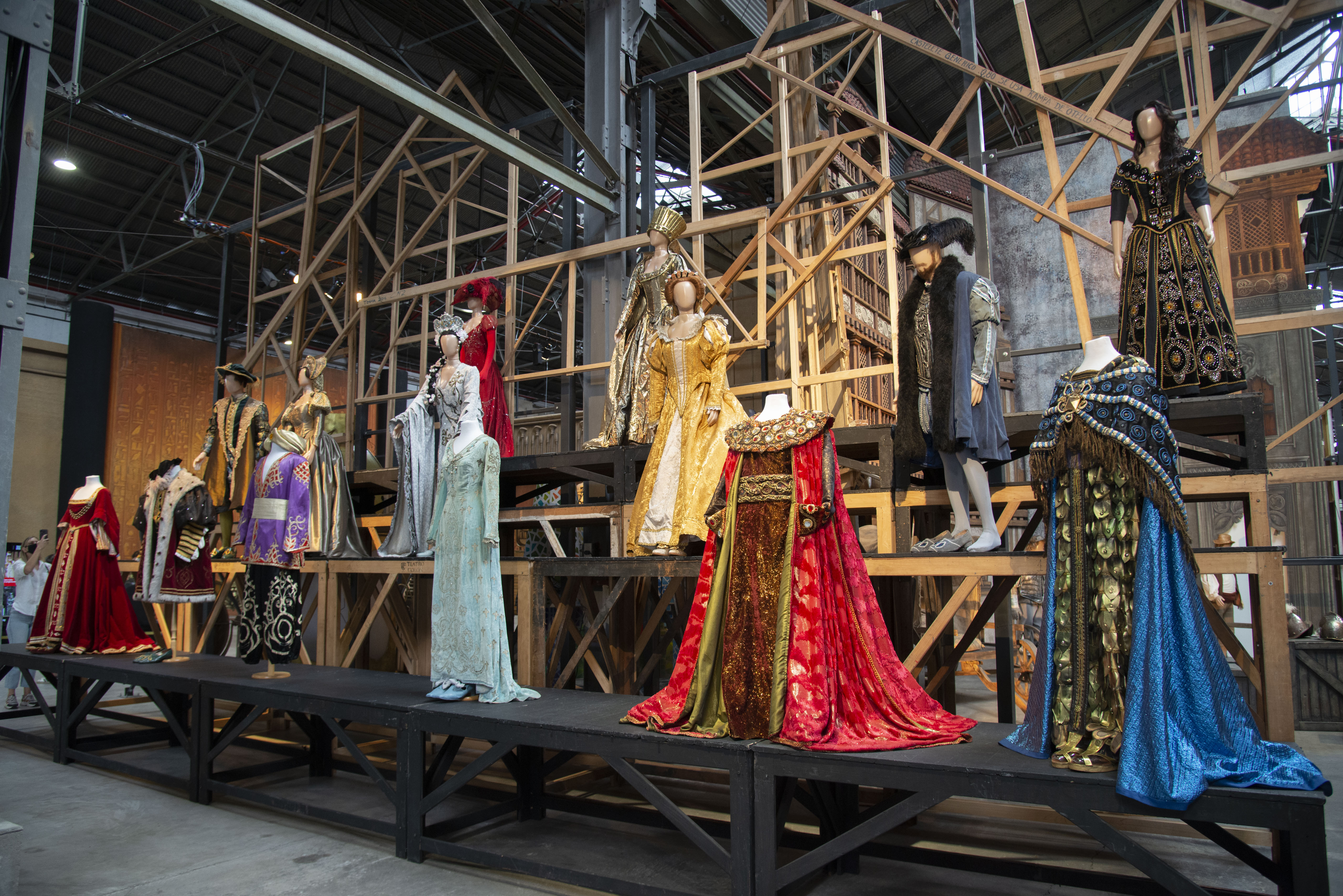 "Introvert. Thinker. Problem solver. Evil beer specialist. Prone to fits of apathy. Social media expert. Award-winning food fanatic."