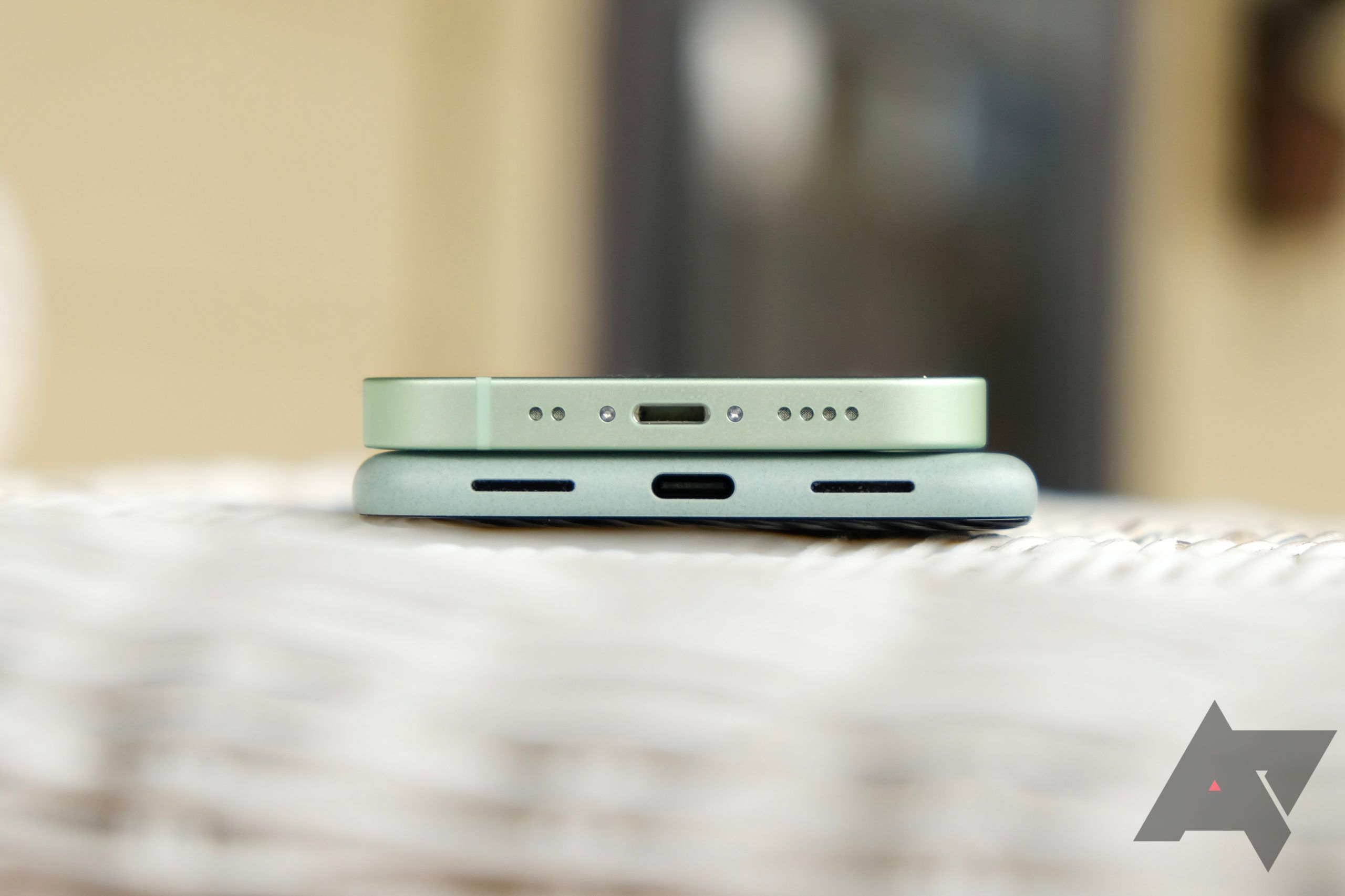 summary
The European Union has successfully forced Apple and other brands to adopt USB-C by the end of 2024, making the iPhone 15 series likely to share a port with Android devices when it's announced next week.
While the ruling is a win for consumers, Apple will likely introduce the transition as its own concept, despite vocal opposition to the move in the run-up to its passage.
Switching to USB-C may frustrate die-hard iOS users, but it will provide plenty of benefits as well. In addition to working better with Apple's various other USB-C laptops and tablets, expect to see faster data transfer speeds on iPhone 15 Pro.
Google may not succeed in its quest to convince Apple to adopt RCS messages, but EU lawmakers have succeeded in forcing Apple and other brands to adopt another global standard, USB-C, by the end of 2024. As a result, the iPhone has become capable of The Series 15, which is expected to debut at the company's September 12th event next week, will share a USB-C port with even the cheapest Android phones, which all ditched microUSB years ago. While the ruling is a big win for consumers — or anyone tired of carrying around more than one charging cable for their phones — there's ample reason to believe Apple will offer this transition as its own concept, though the move was strongly opposed before the legislation passed.
The iPhone 5 in 2012 was the first to use a Lightning connector, leaving the 30-pin connector behind in the dust. After more than a decade, Apple is preparing to swap one of its last remaining devices using the port for a USB-C port, though not of its own. Since the EU ruling left Apple with only two options — adopt USB-C, create a region-specific iPhone, or not use the port altogether — it has been widely rumored to be tempted to switch, rather than trying to get away from the truth behind it. swap this year.
in Power On NewsletterBloomberg's Mark Gurman said the change would cost Apple licensing revenue Made for iPhone (MFi) accessory makers, and the company makes it more vulnerable to people who easily dispose of an iPhone for an Android device. However, Apple would probably paint the shift as a benevolent stroke of genius, planned with consumers at the center of its efforts.
For example, you can finally travel with one cable and one charging unit that works with your MacBook, iPad, iPhone and, thanks to the new charging case, AirPods. iPhone 15 Pro buyers will also benefit from faster wired charging and data transfer speeds, though Gurman speculates that Apple may limit performance when using non-MFi cables and adapters. Apple may be adopting a global standard, but that doesn't mean it can't keep some of its classic crap alive and well.
And to ensure that the move does not turn into a PR disaster — consider removing the headphone jack — Apple may never acknowledge the EU's role, at least on stage. Lawmakers believed that adopting USB-C in all phones would reduce the generation of electronic waste, as more devices could share a unified standard for cables and charging units. Apple has claimed that the move to USB-C will render all current generation Lightning accessories useless. Likewise, Greg Joswiak, Apple's chief marketing officer, expressed his disdain last year for governments now meddling in product design decisions.
While this switch has many advantages for consumers, there is sure to be a large group of iOS fans who will be upset when they discover the sudden obsolescence of some accessories, such as the old USB-A charging unit that used to charge with older iPhones. It seems fair to assume that Apple is a brand that would have stuck with Lightning if the EU hadn't stepped in — at least until it followed through on those measures. Perpetual rumors of a device without a port.
It's only a matter of time before we see Apple fans and new buyers take sides as iPhone USB-C devices hit store shelves. At the very least, you and your friends and family who own an iPhone will soon be able to lend and borrow a single charging cable. Now we only need RCS on iOS to achieve true harmony between the two platforms.
"Certified food guru. Internet maven. Bacon junkie. Tv enthusiast. Avid writer. Gamer. Beeraholic."